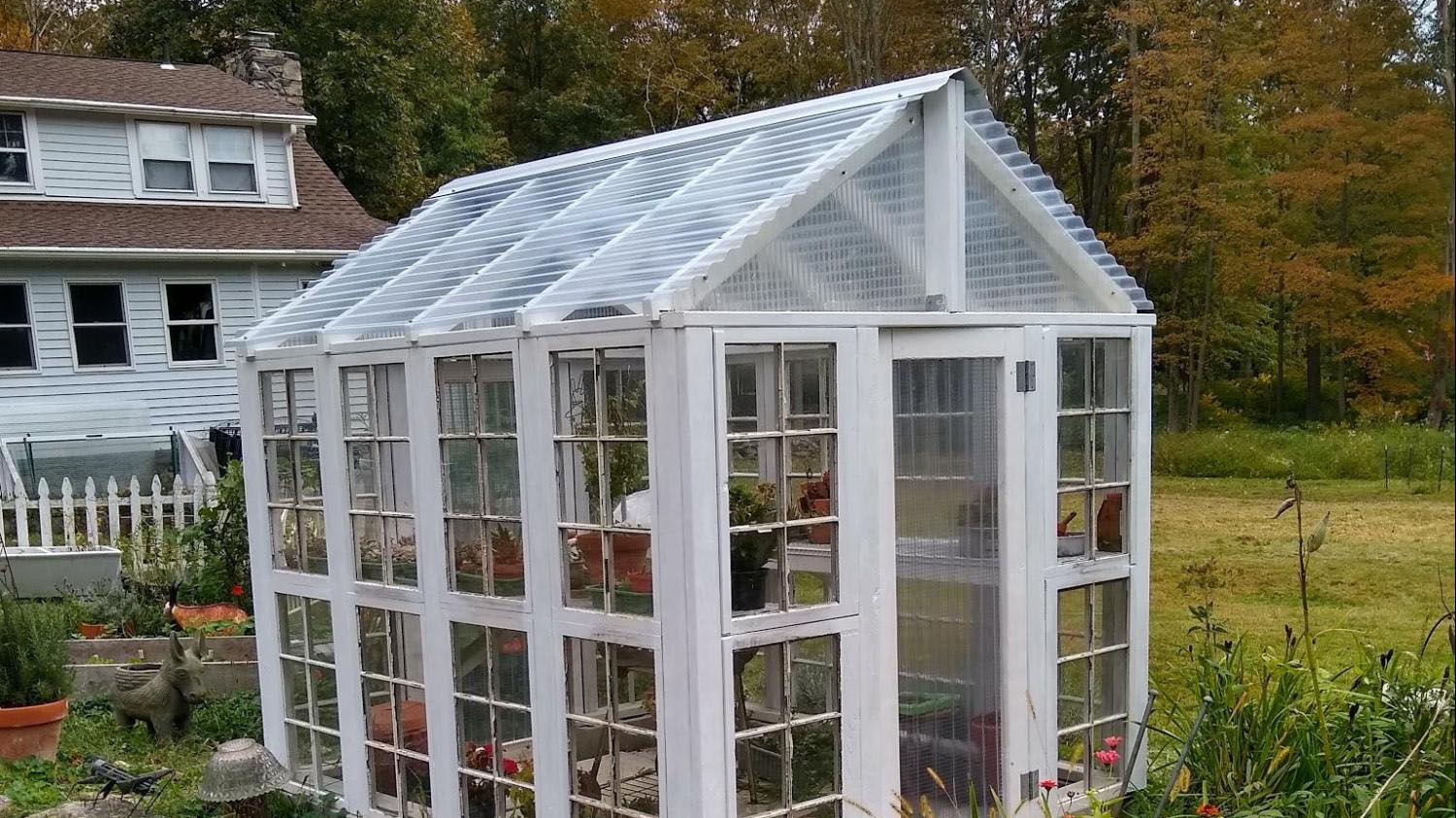 Growing up, I lived within walking distance of Rich's Florist Shoppe. It had a store with refrigerators where my Mother would pick up an arrangement of flowers for the house, but if no one was looking, I would run through the greenhouses with the biggest smile on my face. It was pure joy! It was especially fun in the winter to be in a warm tropical looking place! I loved going there.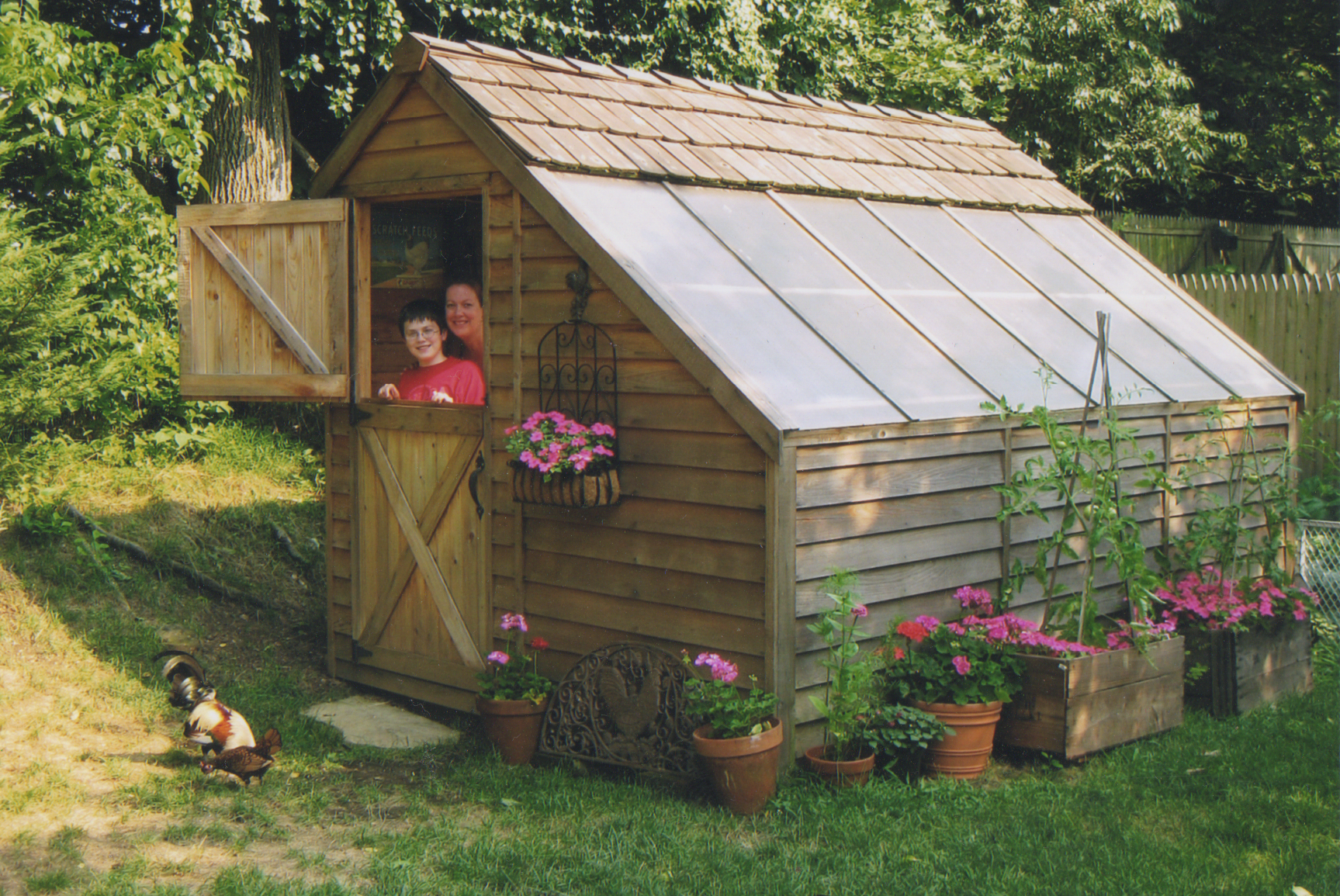 My college had many greenhouses, some were for plant experiments, like developing new hybrids, but one greenhouse was just orchids, each one more beautiful than the next. My first apartment, with my husband, Dennis, had a big picture window that we just filled with plants. No curtain was needed, it looked like a jungle. In our first house we installed a greenhouse window in our laundry room. I just loved it, and it soon became my favorite room! While teaching high school horticulture, my succulent collection just kept growing and growing! I eventually wanted more space to start seeds and grow cuttings, so we ordered a sunshed kit. It came in a flat box, and Dennis had to put it together.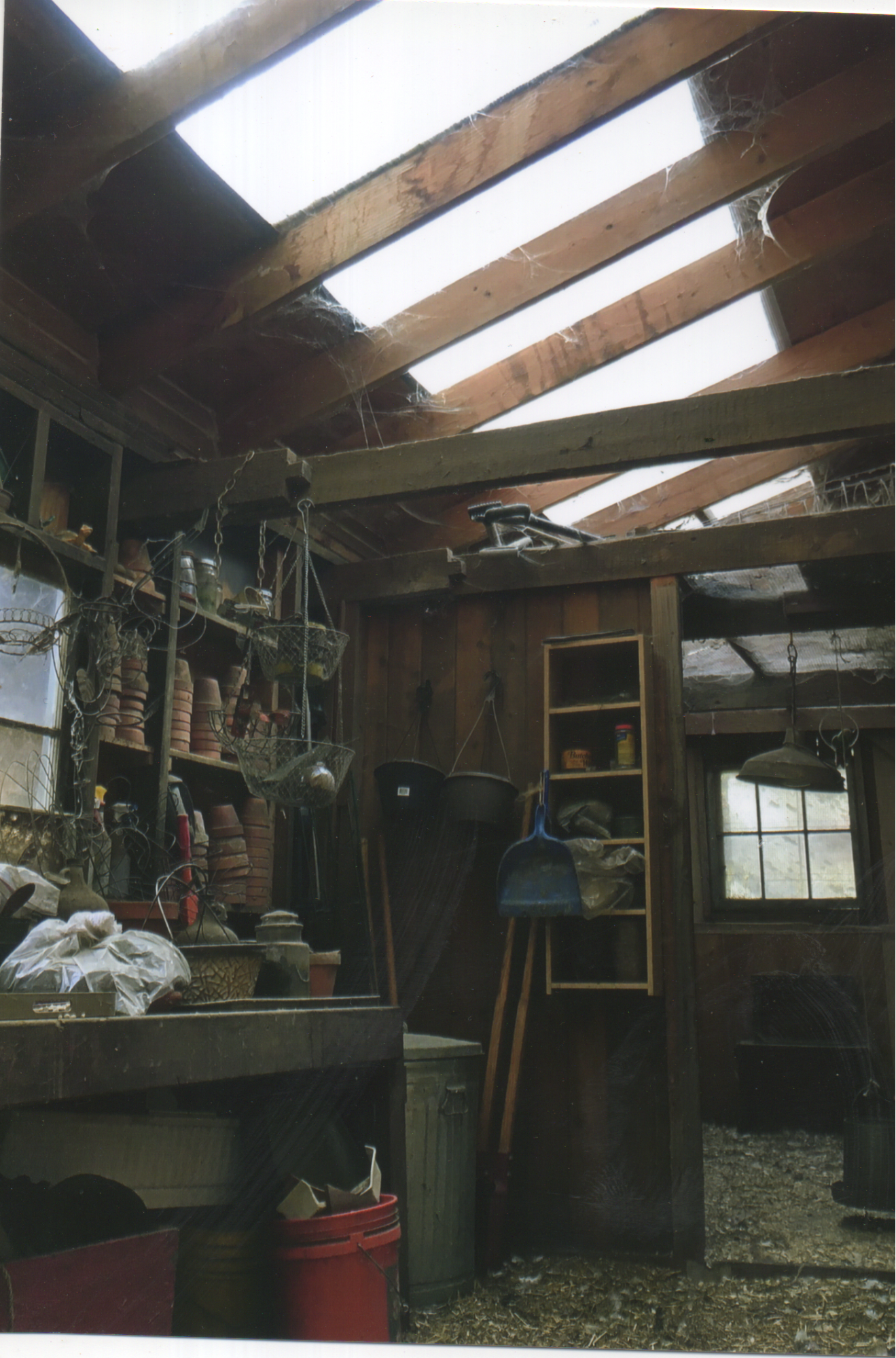 Unfortunately, we had to leave it behind when we moved to Blue Button Farm. In the first few years on the farm, we tried making a sunshed out of an old shed on the property by adding plexiglass greenhouse panels to the roof. I tried growing seedlings, but the rats ate them!
---
One day, Dawn Sotir posted a photo of her greenhouse made of windows on her blog, and that is when I started collecting windows for my own greenhouse.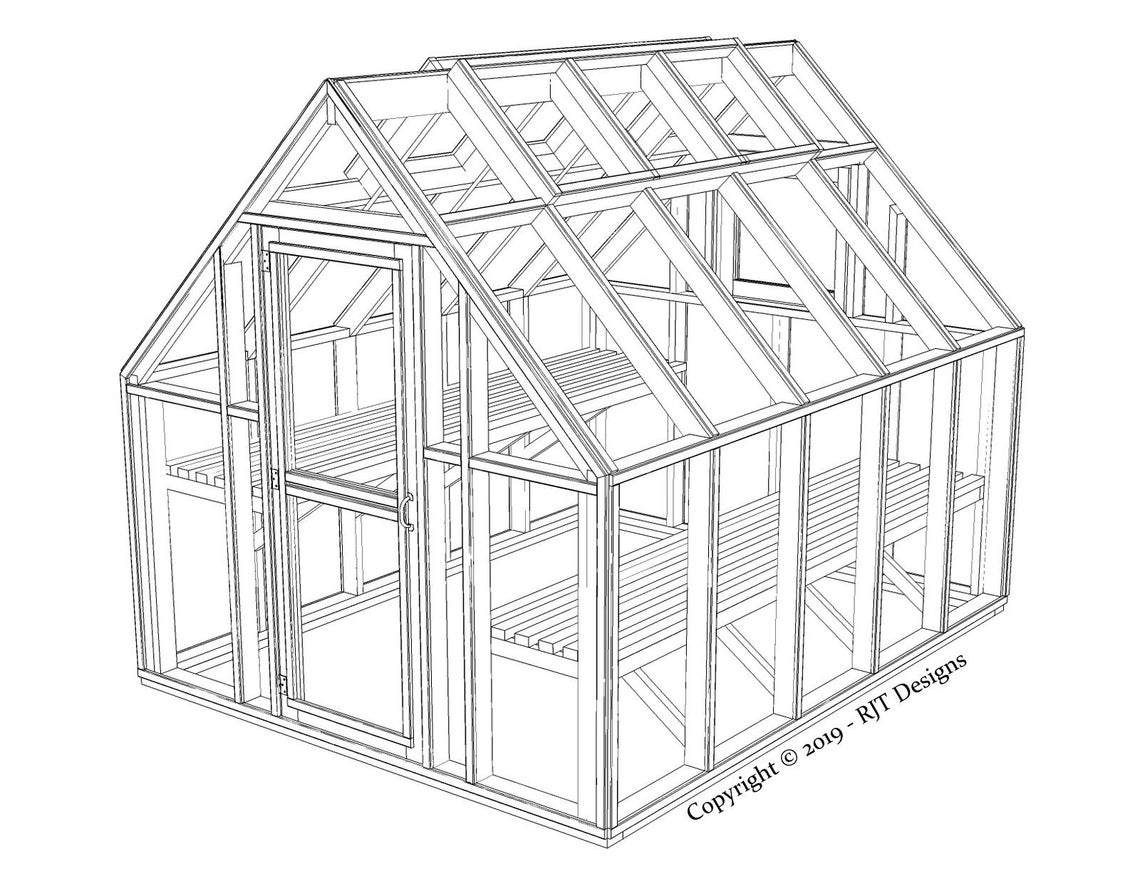 The year is now 2020. Dennis informs me it would be easler to make a greenhouse if the windows were all the same size! So, I went to Marketplace on Facebook and found Michelle selling a huge pile of old windows! We took a drive and brought with us a plan for a greenhouse I found on the internet.
March 2020. The schools are closed due to COVID-19. Dennis is home teaching his class online. With the little extra time Dennis has by not commuting to school, he is able to start building the greenhouse!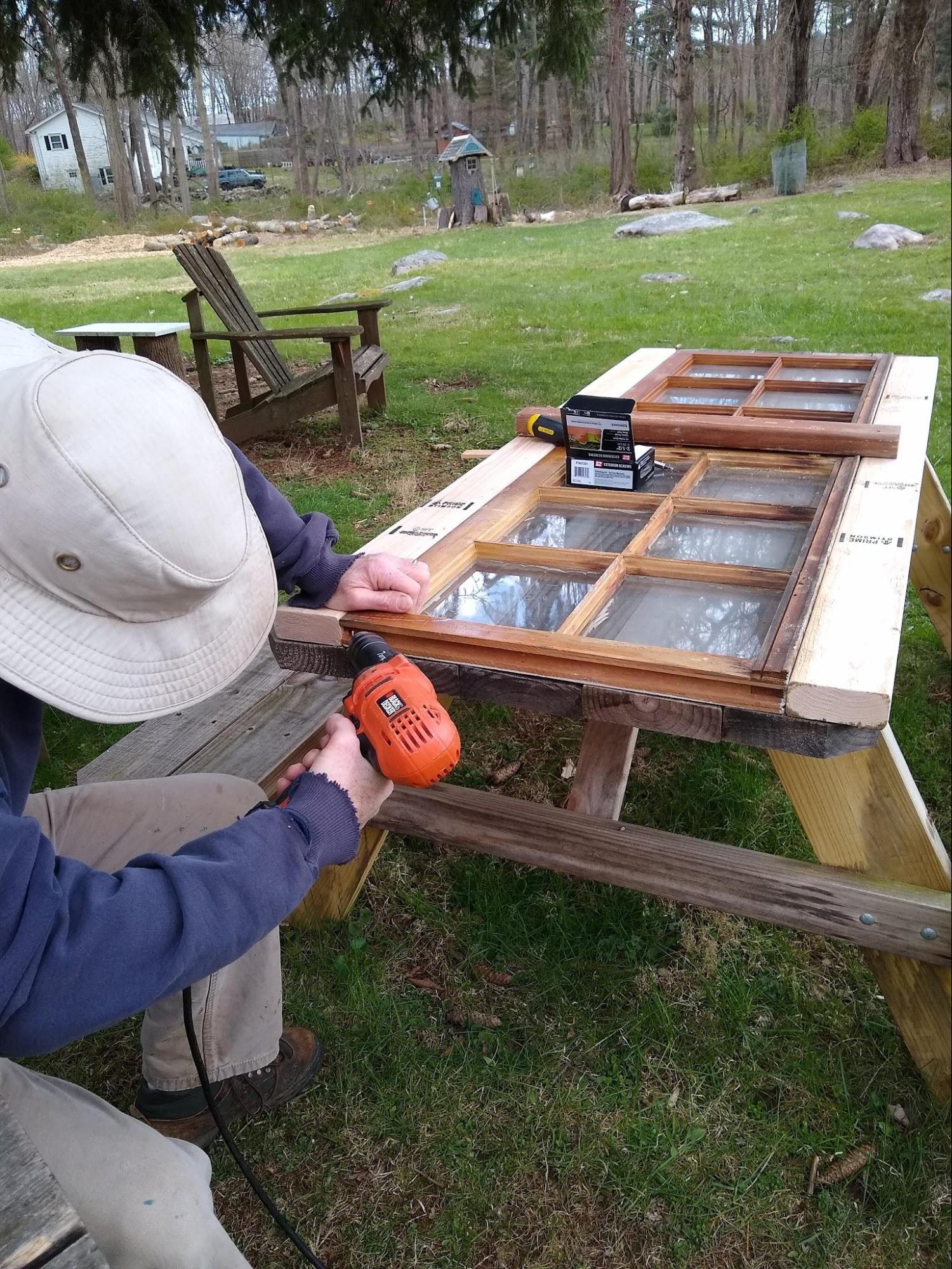 Screwing the windows to 2 by 4s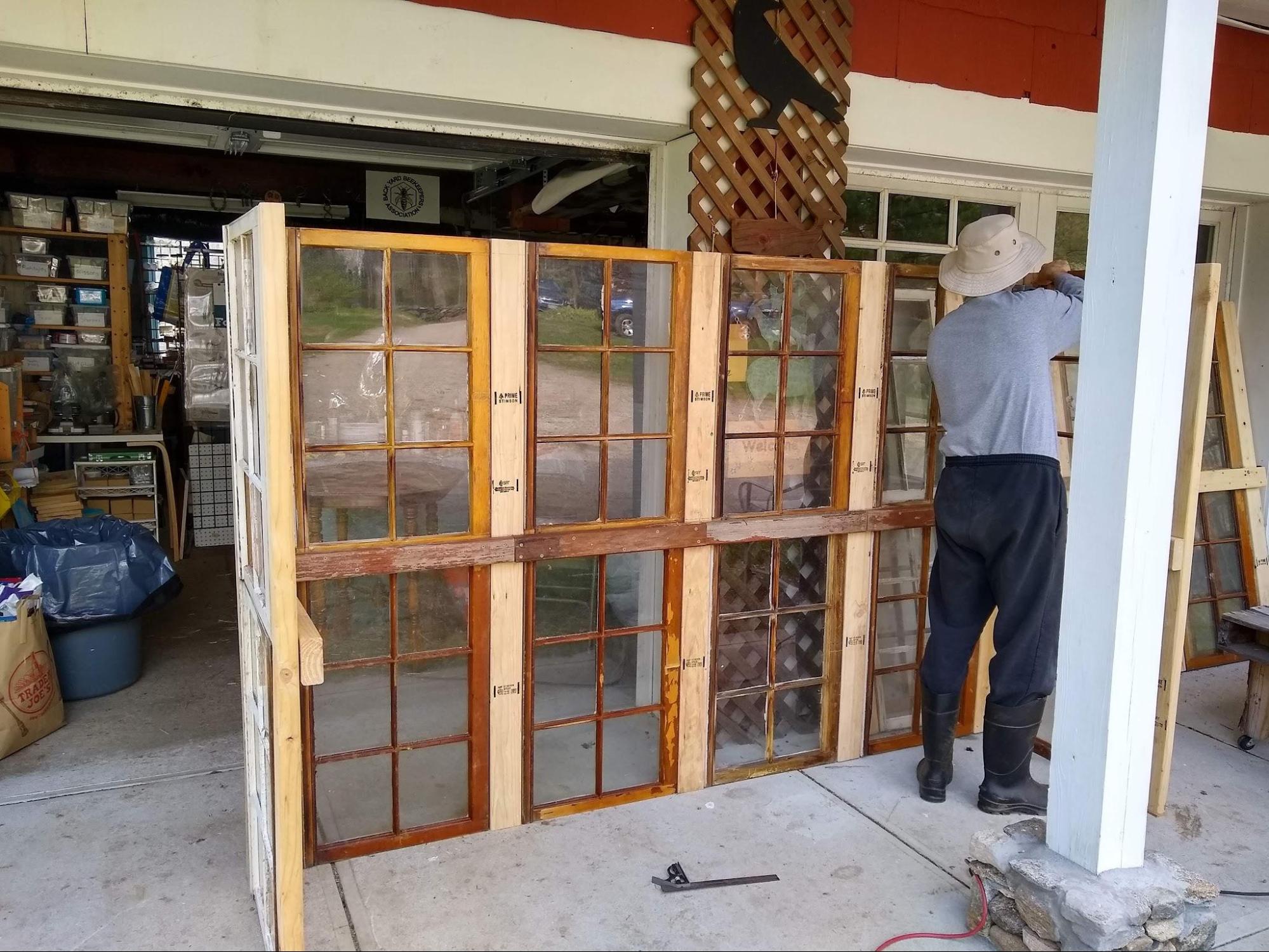 8 windows make up one side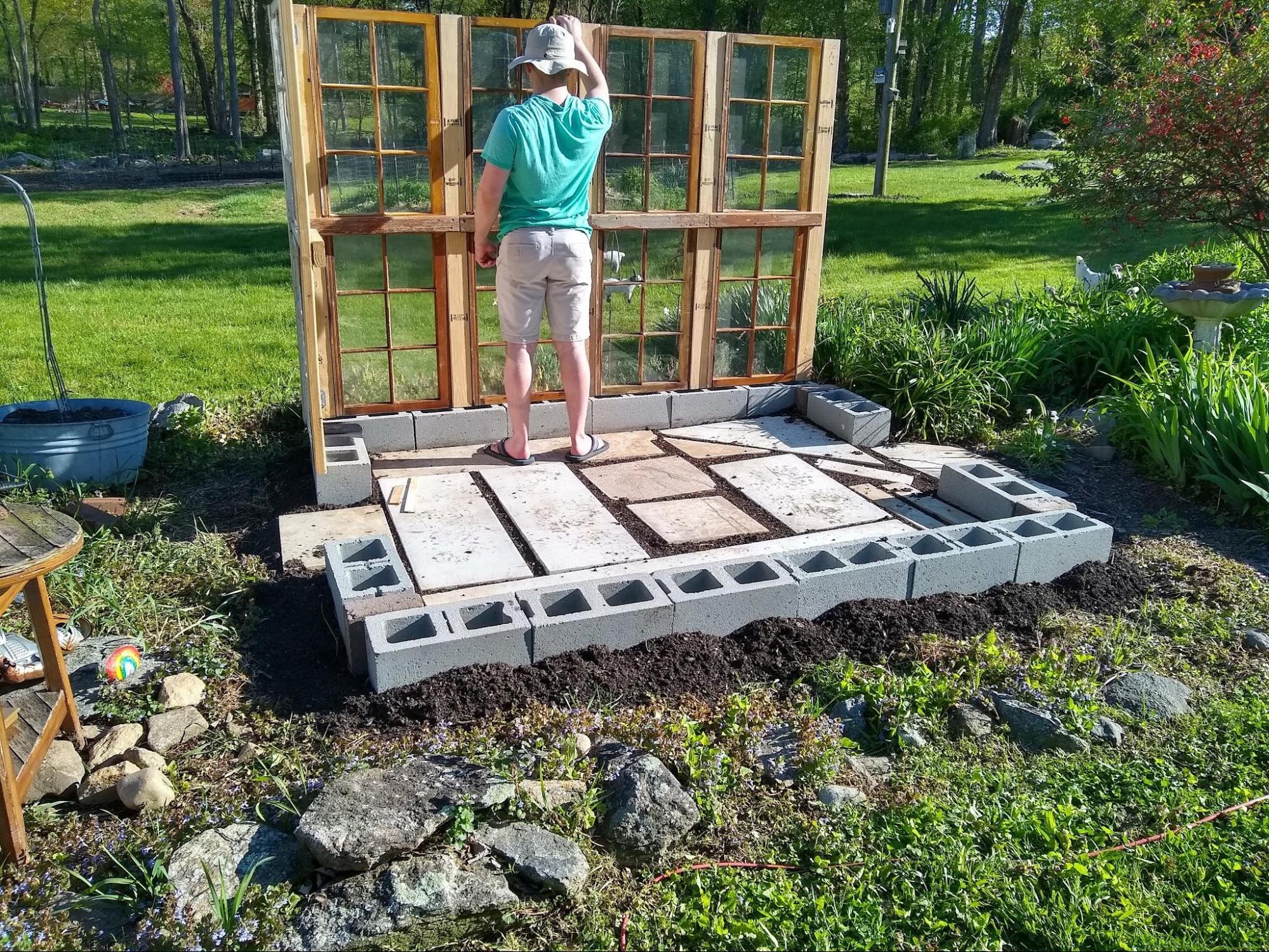 Cinder blocks make up the base, and pieces of marble and granite we collected over the years made up the floor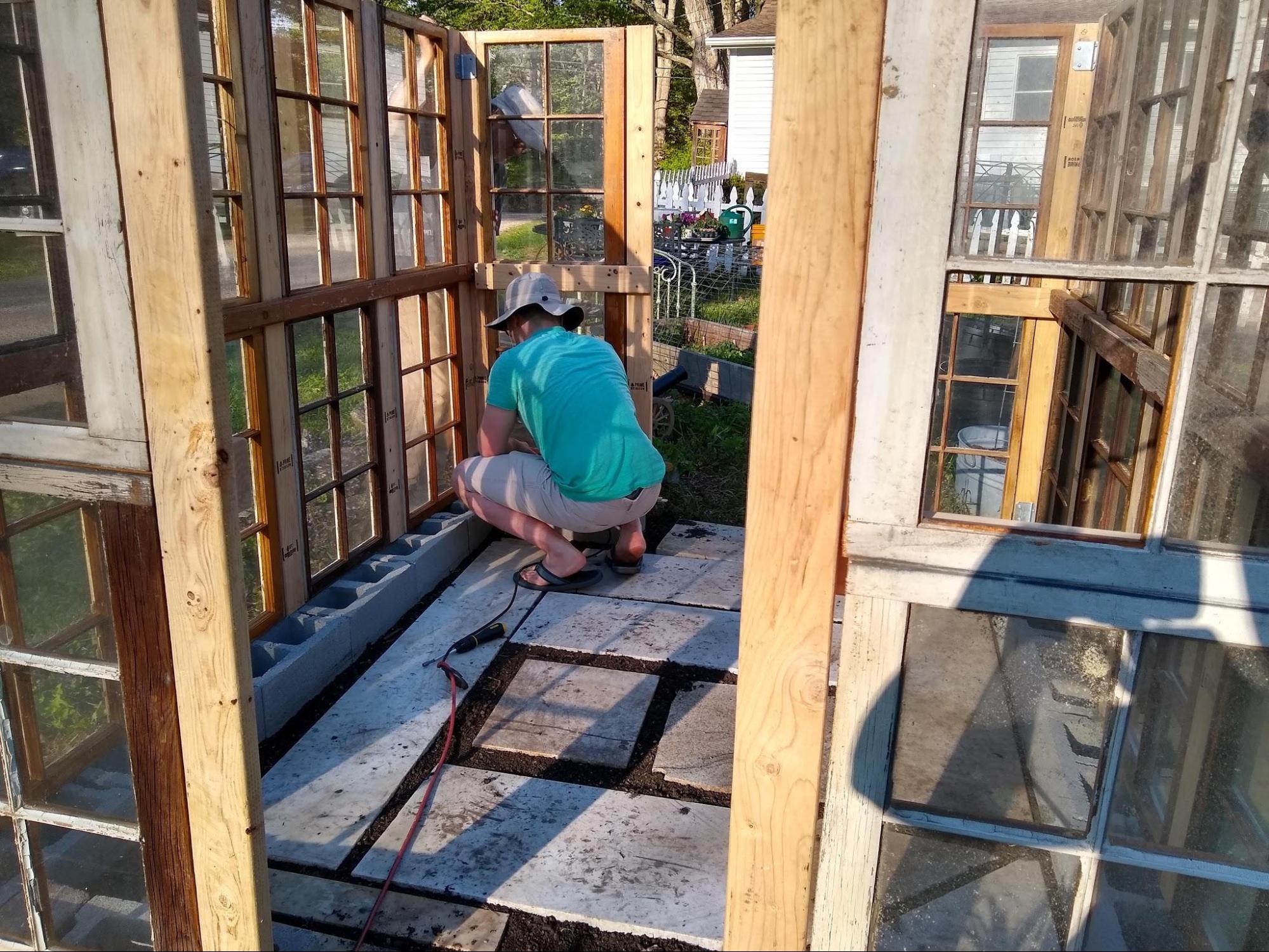 4 windows in the front and back, leaving space for a door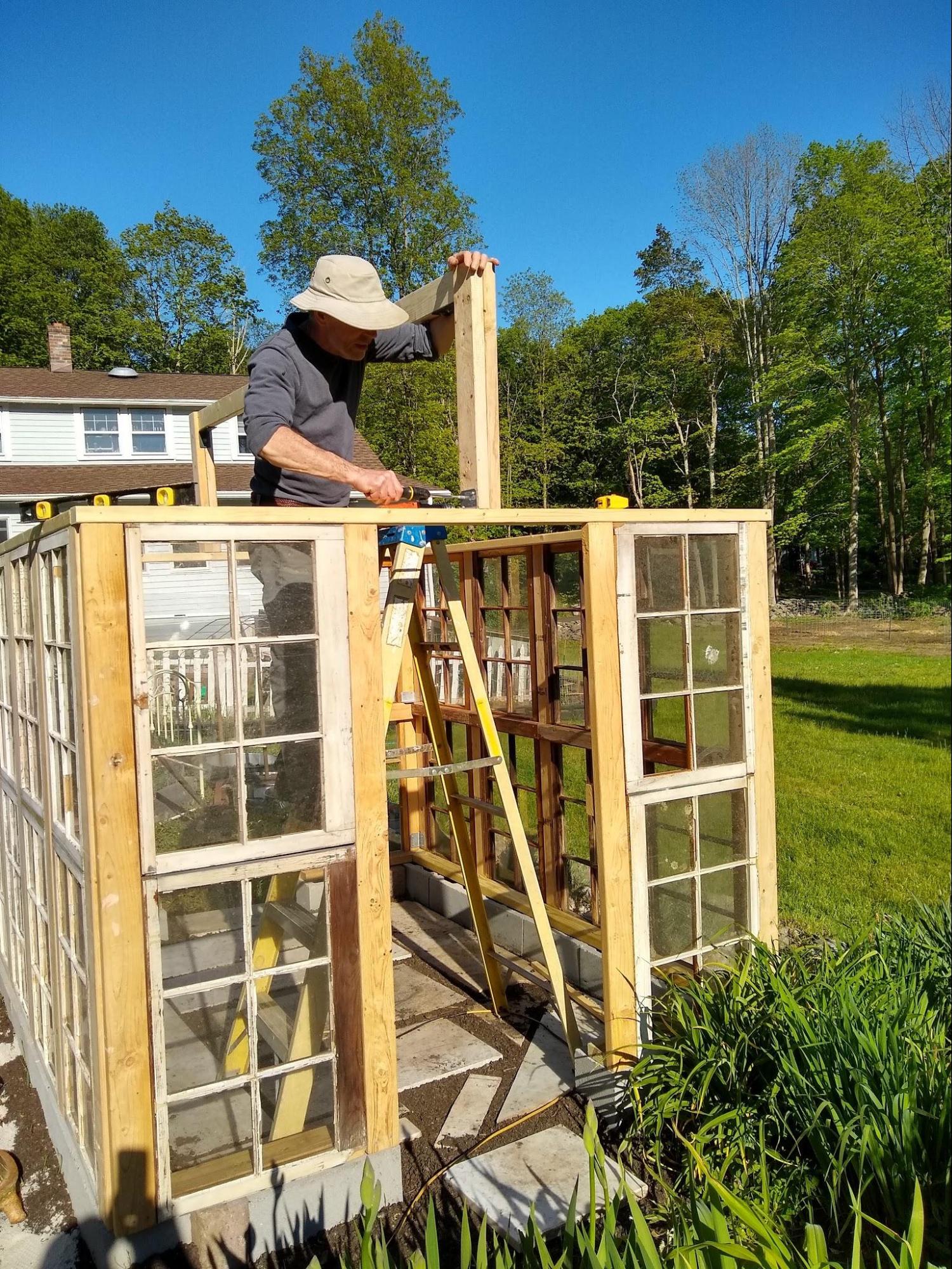 Center post for roof line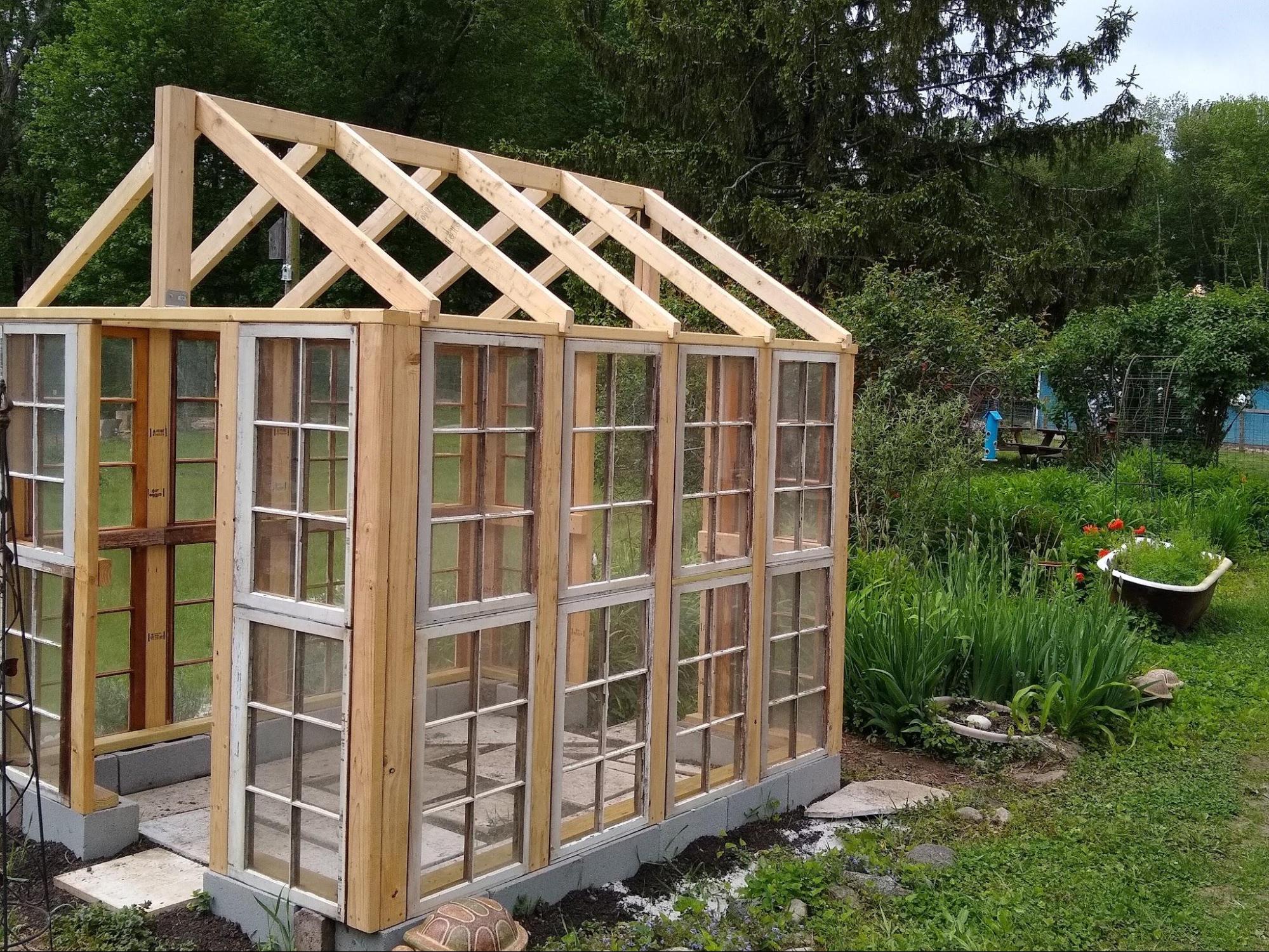 I think it would have been easier to paint the rafters before installing them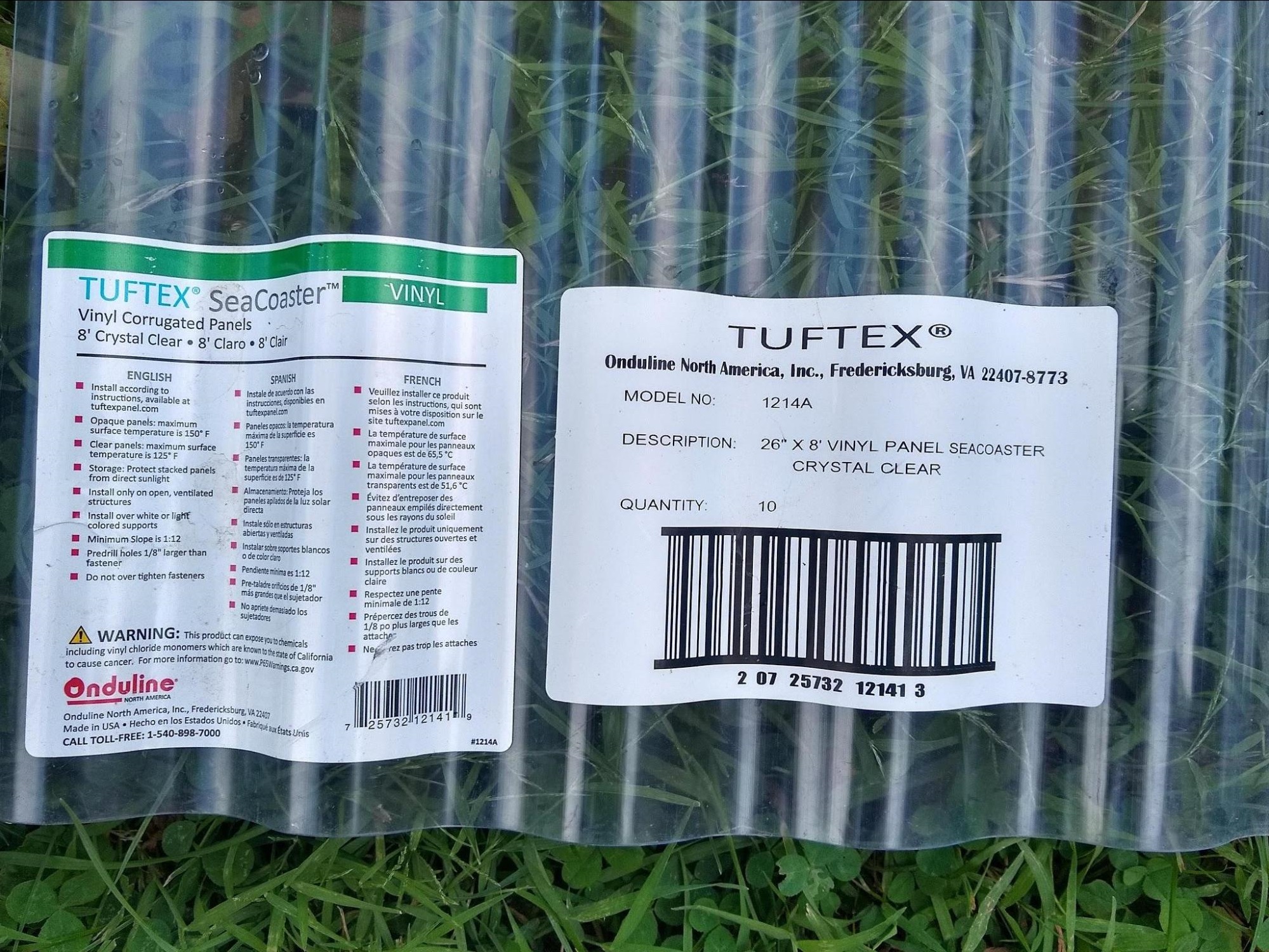 This is what we bought for the roof at Lowe's in Danbury. It's 8 feet long so it didn't need to be cut. 4 panels fit the roof nicely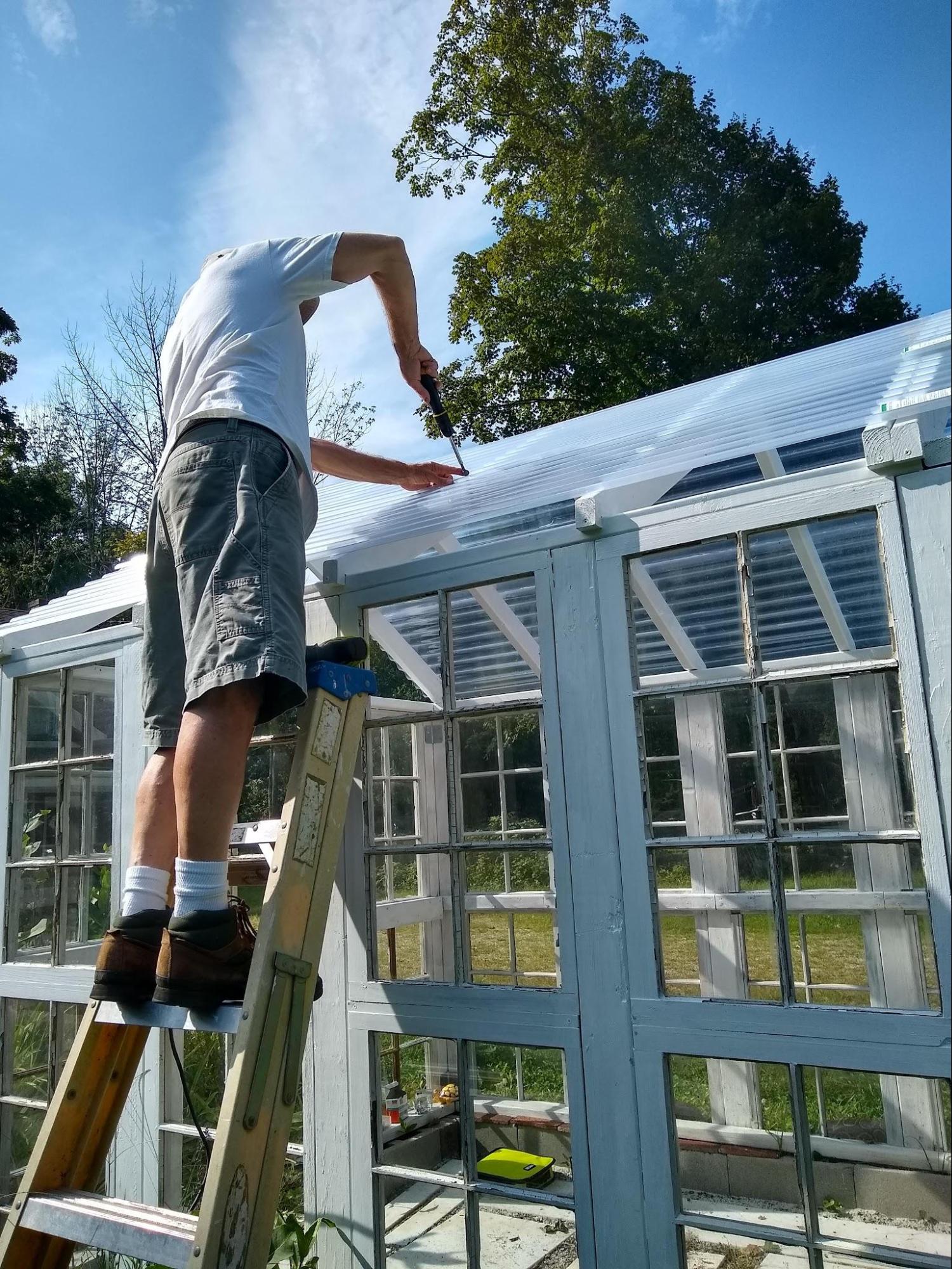 There are special screws to attach the plastic to the rafters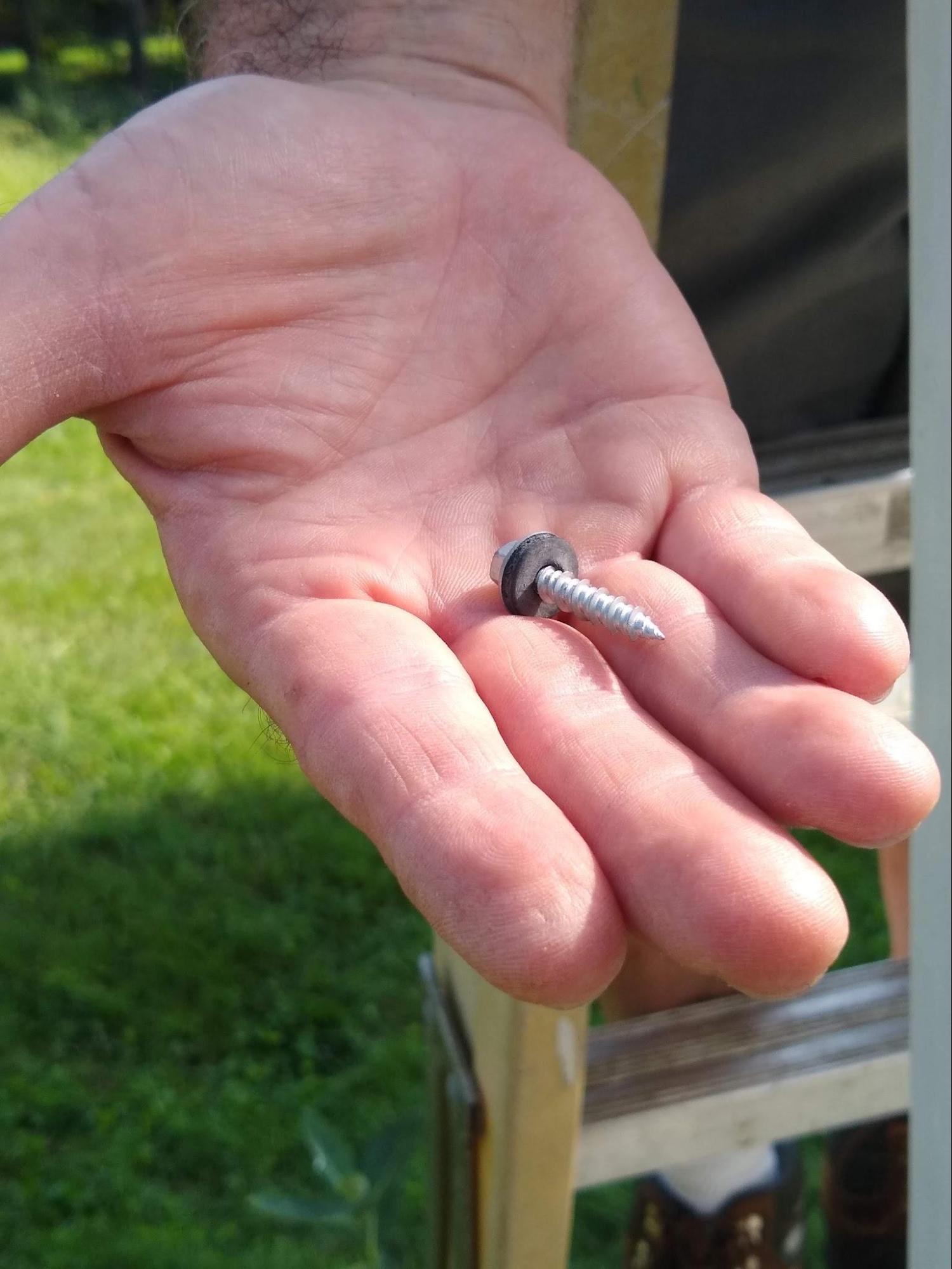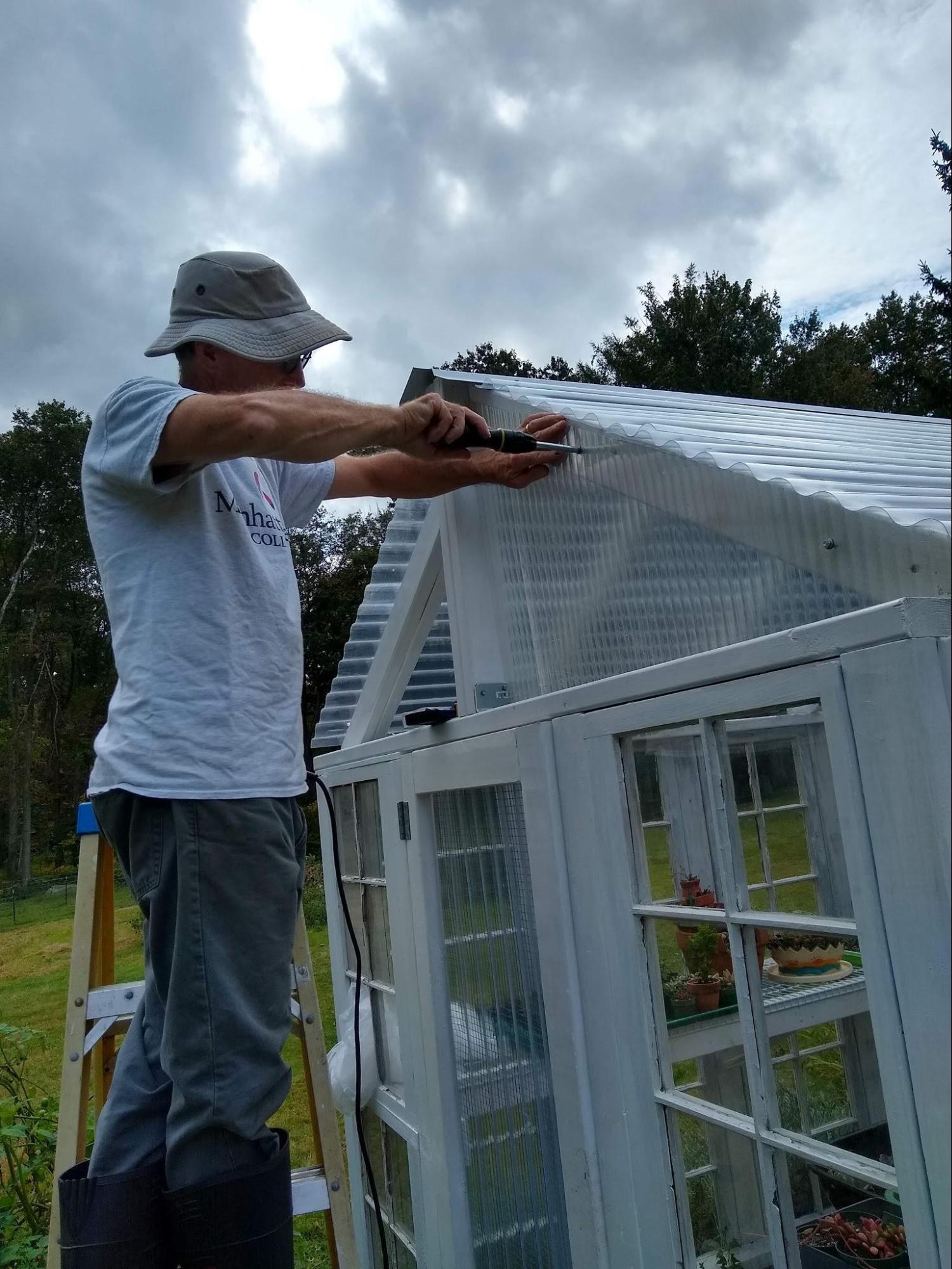 Dennis cut triangle pieces to fit over the door from greenhouse plastic given to us by Joan Barney.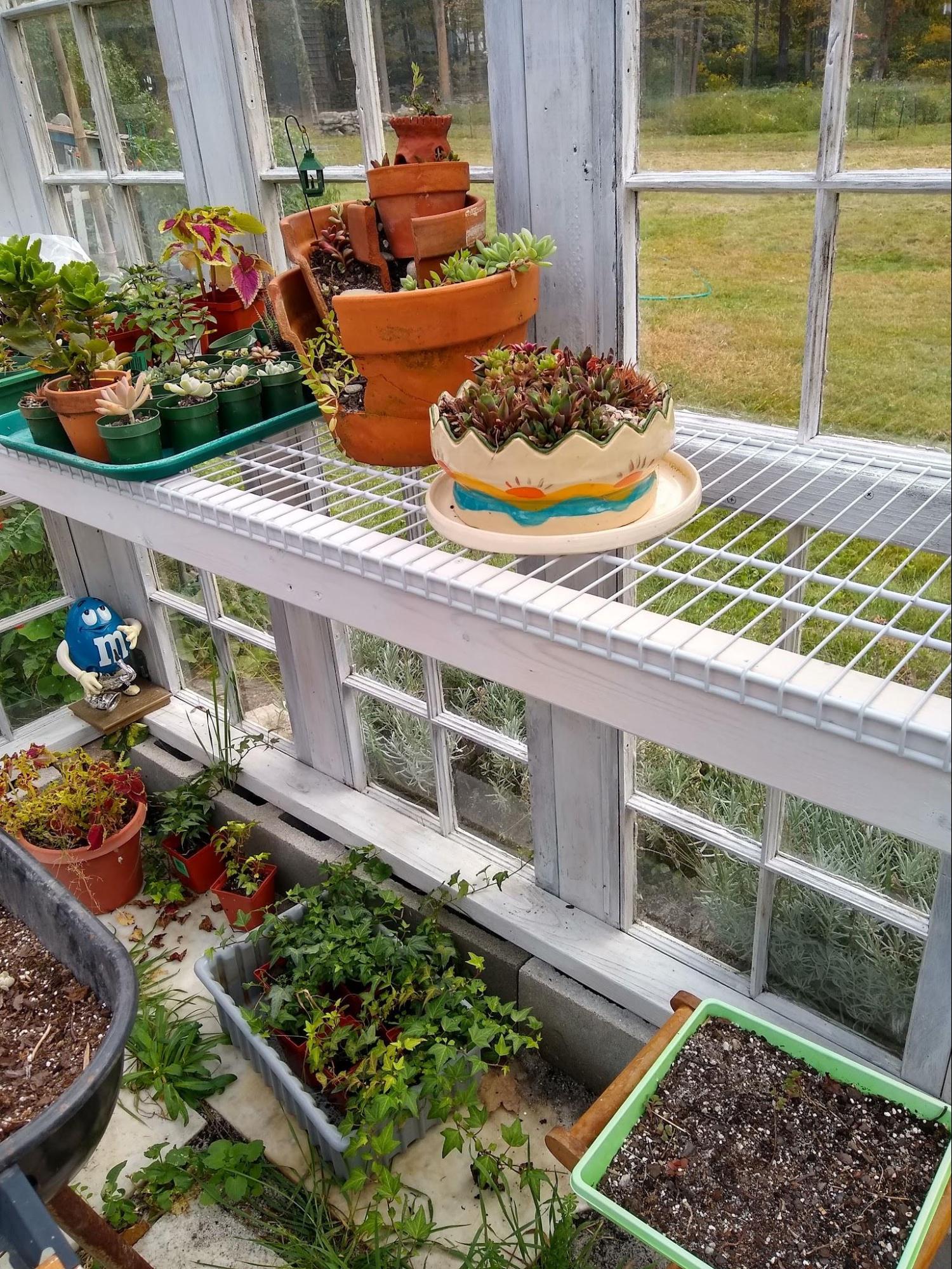 The benches for the plants on each side are closet racks that you can buy at Home Depot. The 8 ft rack had to be trimmed to fit!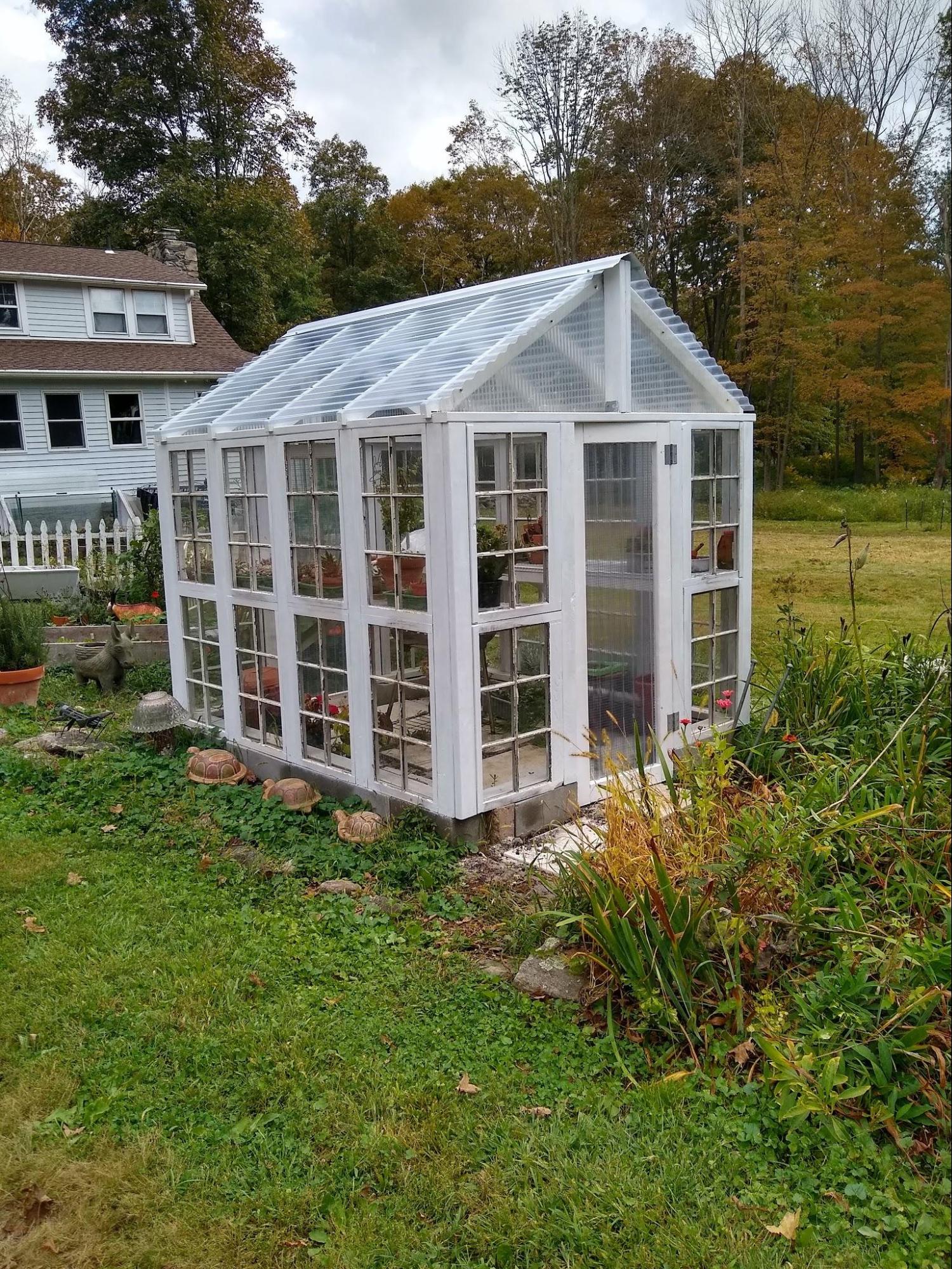 Here it is! We got the roof ridge at Lowes. It comes in 10 ft lengths, so it had to be trimmed a little. Just needs some door handles and hooks to keep it closed!