About Blue Button Farm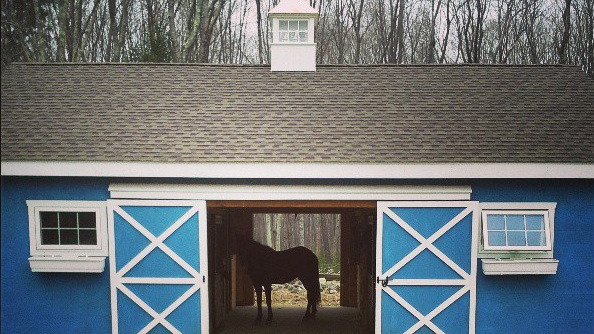 Blue Button Farm is a farm located in Easton, CT. We have many animals on the farm, but our main products are eggs, honey, goat fiber, and sheep fiber.
Our farm is dedicated to education and the preservation of our environment. Because of this we teach different classes and have various activities that focus on recycling and reusing different materials, working with nature, and making crafts by hand.
---
---
Classes and Activites
Farm Science
Peg Looms
Rug Weaving
Spinning
Horticulture and Biology
Honey Bees
Goat Hiking
and more!
---
Animals and Wildlife
Our farm is home to many different animals including the native wildlife of the northeastern United States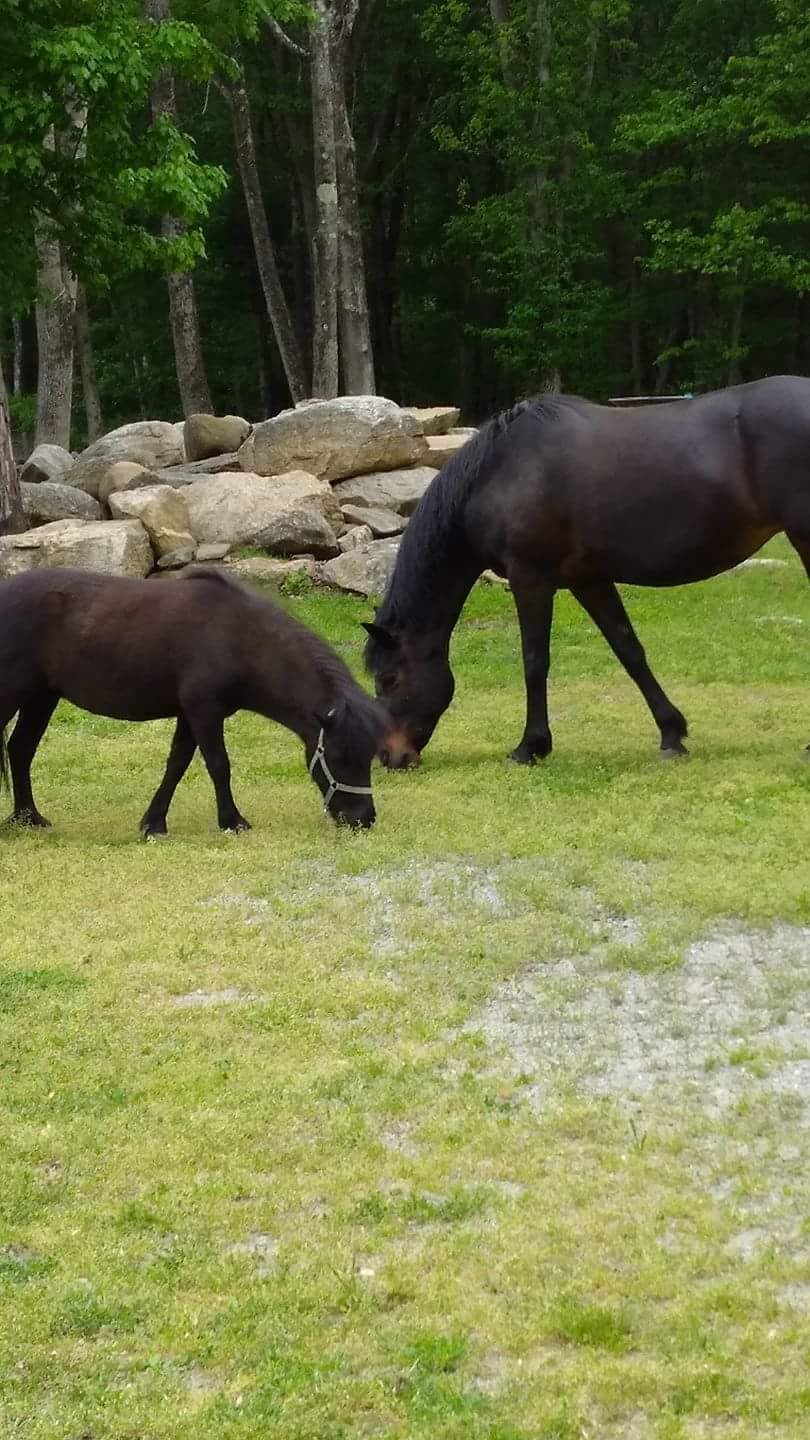 Horse: Bevin
Mini Horse: Button
Goats: Minty, Harry, Munchkin, Sundae, Vienna, Iris
Babydoll Sheep: Cody, Patch
Jacob Sheep: Freyja, Betty, Honey
Chickens: Ricky, The Girls
Cats: Misty, Stormy
Tortoise: Cubby
Bees: The Bees
---
About Me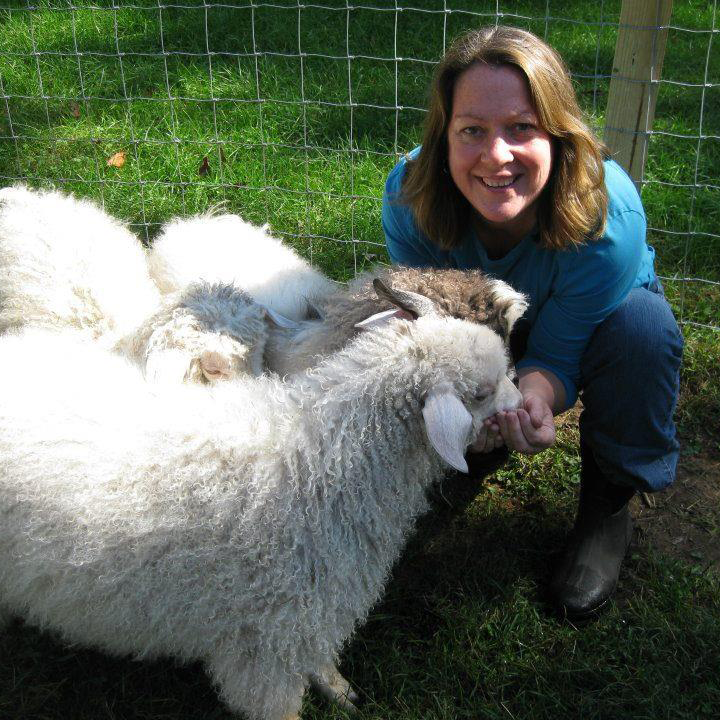 I've been a high school science teacher for over 20 years and love to teach kids and experiment with my farm!
I love working with the fiber that we get from the sheep and goats. The sheep are Olde English (Babydoll) Southdown and Jacob sheep. The Goats are Pygoras.
Here on the farm we do a lot of gardening and raise various vegetables and herbs. I grow cool weather vegetables all year round in a cold frame, and when they're in season I grow pumpkins, raspberries, tomatoes, squash, and cucumbers
---
My obsession with plants started at an early age. I have been an animal lover my whole life, with plants a close second. It was some time during first grade that my mother took me to Woolworth's. This Woolworth's had two floors. You had to walk down a flight of wide stairs to get to the house and garden departments. Over to the side, much to my delight, were glass viewing cages with small live creatures. The hamsters especially drew my interest. Each one was curled up in a tiny ball, and they were adorable.
"Can I have one?" I would ask. My mother's answer was always "NO!", until one day while looking at the hamsters, my mother said, "look over here, you can pick out some of these and we can make a dish garden." We were looking at a display of succulents. And that's when it started, my obsession with plants. I was in the big rush to make my first dish garden, so without asking permission, I went into the basement and found a dish. I then walked to the beach (about 2 blocks from our house), and filled the dish with sand. I proceeded to knock the plants out of their pots and plant them in the sand. I added some rocks, and placed it under my desk lamp. In a few short weeks the plants were dead! When my mother finally came into my room and viewed the shriveled up remains of plants and a dish of sand, she shook her head, " this is why I didn't get you the hamster, and this is not how to grow succulents. This is all sand! And where did the sand come from?"
"The beach," I answered. "Well, these plants can't live in the sand from the beach," she said, "it's too salty." And that wasn't the end of my troubles. The dish I had borrowed from the basement was actually a very expensive limoges china from France! Later that year, I found a spring peeper (frog) and I got to keep it for the summer. Just to be clear, and set the record straight, we got a family dog when I was in second grade, and I took home my friend's hamster, cage and all ( she didn't want her anymore) in third grade! Sixth grade, I bought a rabbit for two dollars at the school fair. But, it was 4th grade that made a big impact on my life. The director of the Nature Center in our town came to speak to my 4th grade class. It was there that I first heard the word conservation. I remember how sad I was when he told us we would probably never see a bluebird in our lifetime. The bluebird's habitat was being destroyed everyday! What could we do? So, I became a volunteer at the Nature Center and spent many weekends and summers feeding orphaned baby animals and learning what I could do to help. Thankfully, people did step up to help the bluebird, building bluebird pathways throughout New York State and today, bluebirds are here and thriving!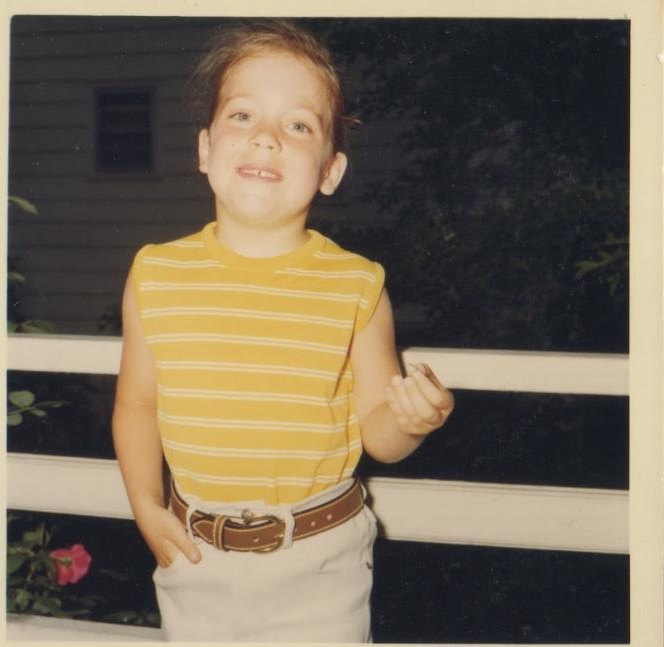 With spring peeper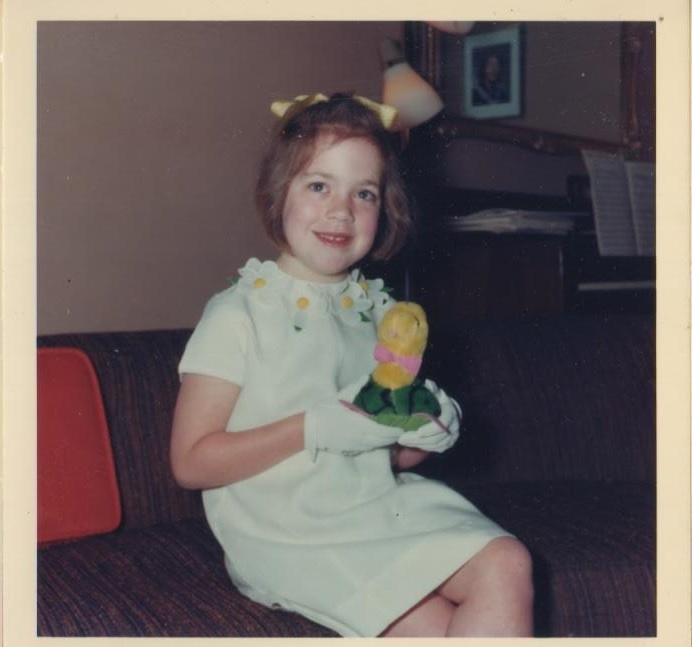 With toy turtle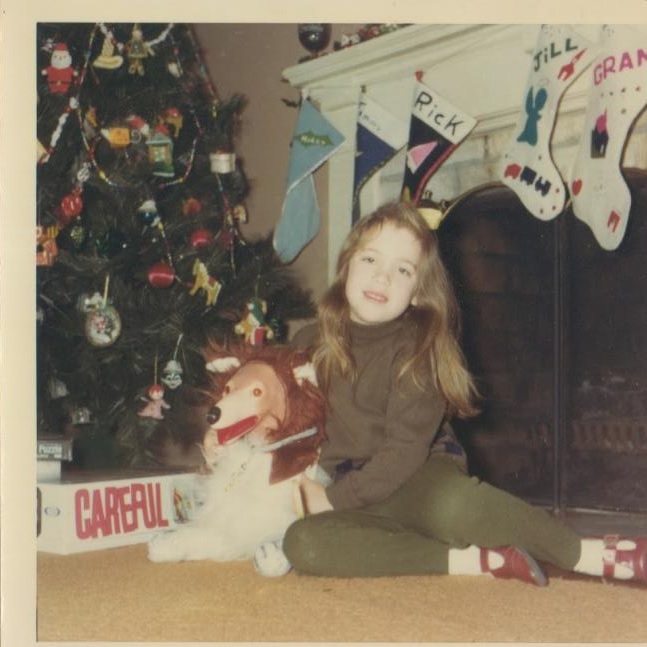 All about 1st grade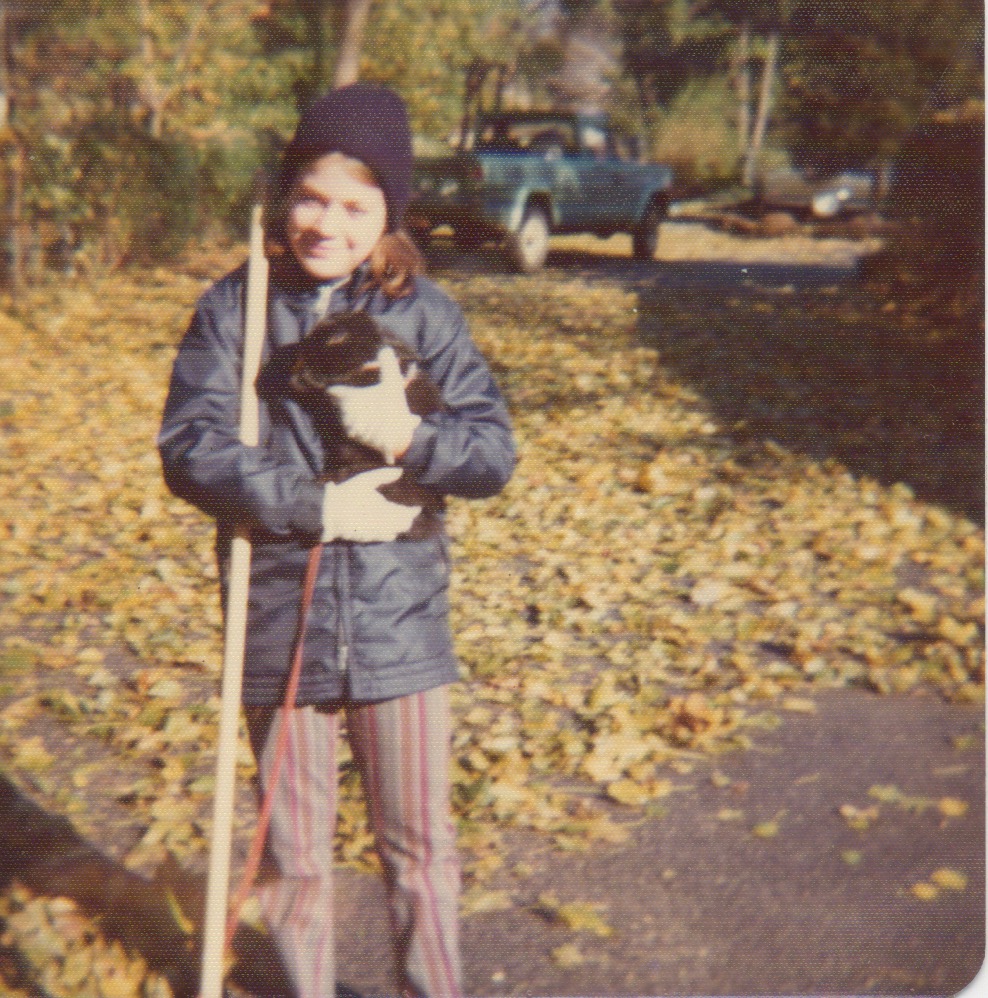 With my rabbit in 6th grade
---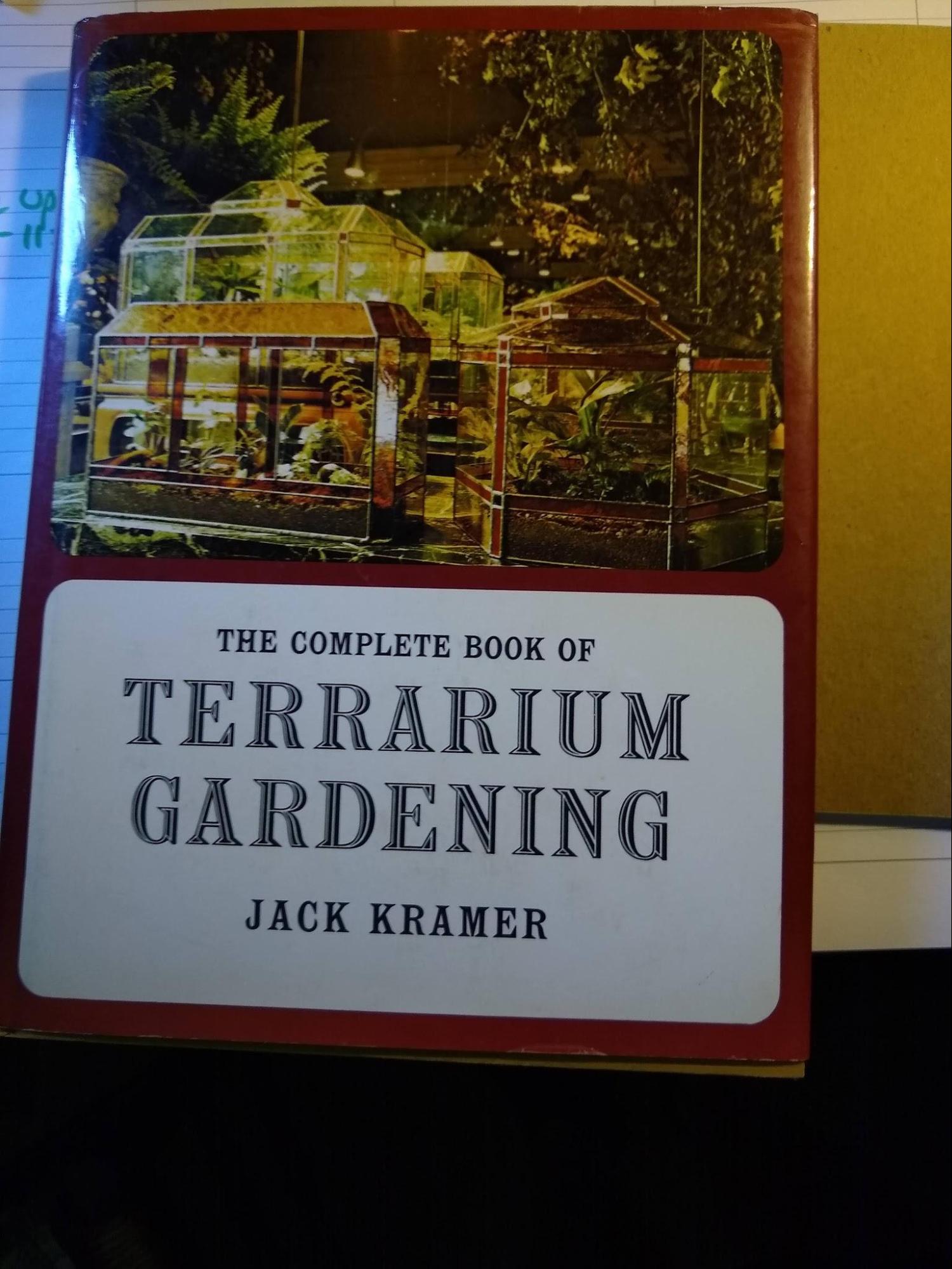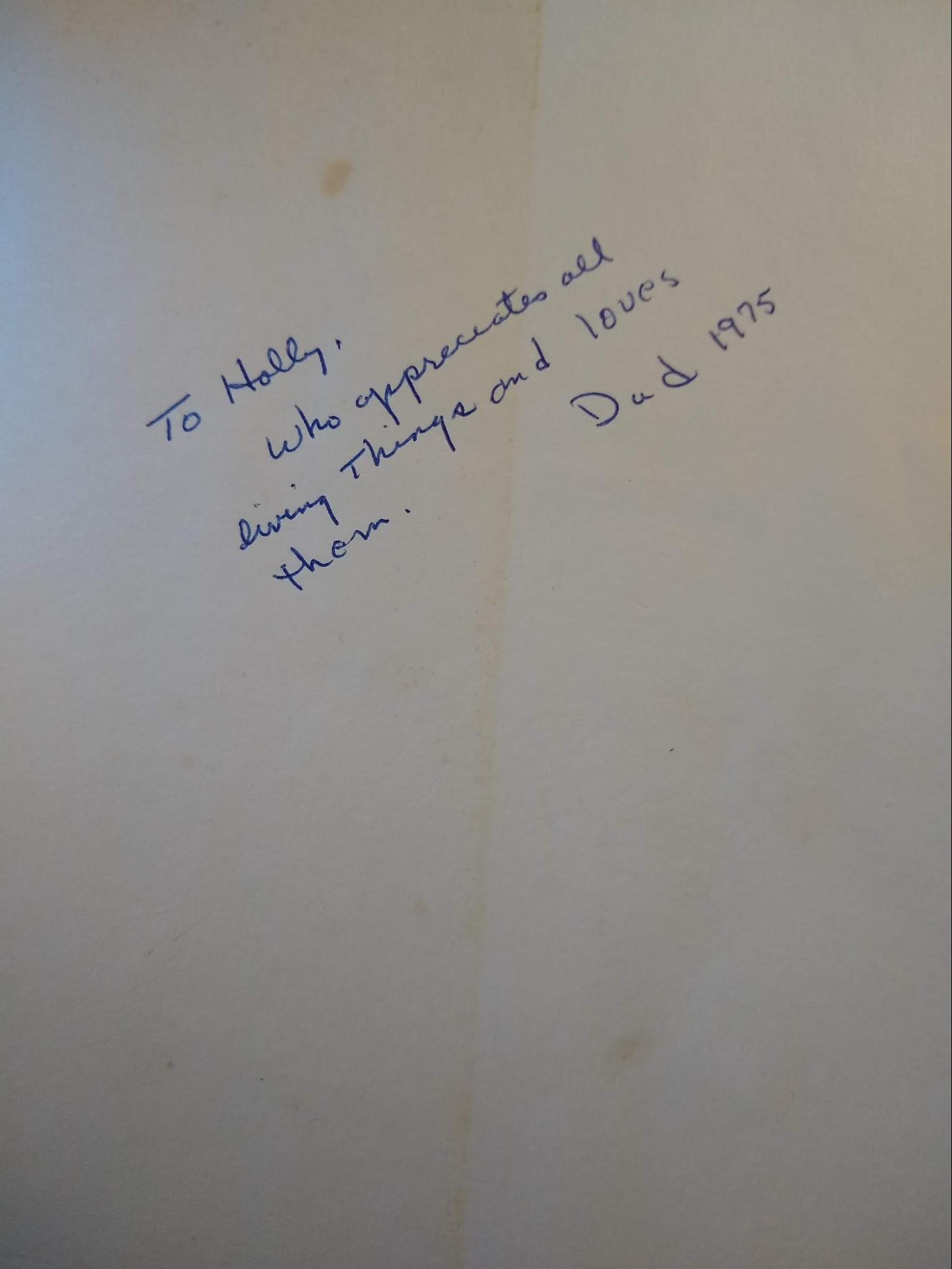 I was thirteen when I received The Complete Book of Terrarium Gardening for Christmas. My Dad actually wrote in the book and signed it, "Dad". That was a big deal to me because my Mother always just signed all our gifts, "love, Mom and Dad".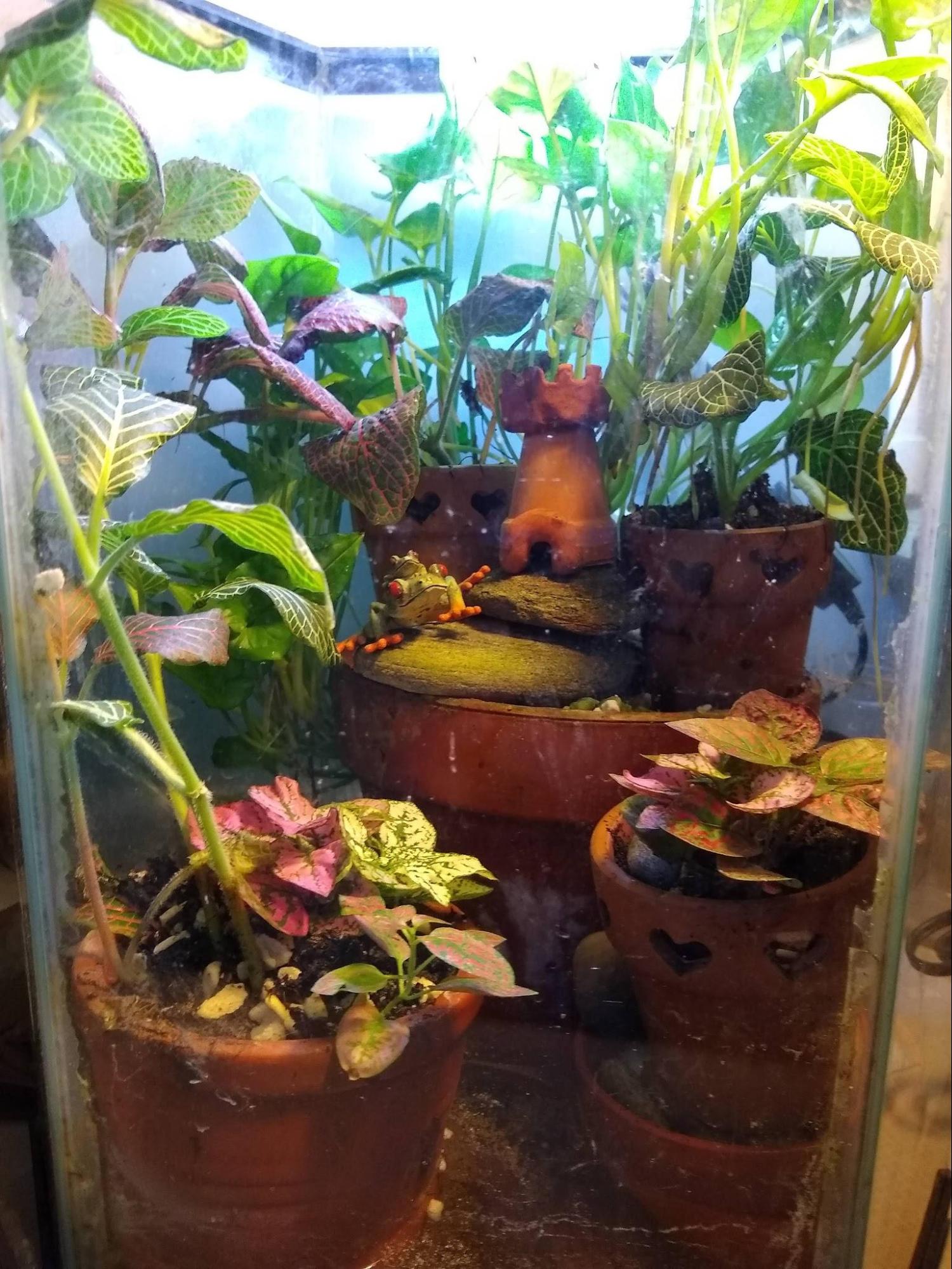 I love terrariums, and I still keep one in my bathroom. I used to run a pump in it and a waterfall would trickle down the rocks. It makes a gurgling sound.
---
I remember being a young girl, walking our dog in the park with my father. We would go over the names of the trees. There were plenty of oaks and maples, but there was a stand out, and that was the gingko. There were several gingkos in one area of the park and they were magnificent!
I learned from my father that the gingko has been around since the time of the dinosaurs. At one time it was thought to be extinct, but some monks in China kept it safe in their monastery.
The gingko has shown up at other significant times in my life. My college campus had a path through the quad lined with gingkos. Many were female, so they dropped their fruit in the fall, giving off a terrible odor, thus giving them the name, "stinko berries". During the Vietnam era, the trees were girdled in protest, but not enough, because they are still alive today. When my husband and I met, we would take walks through the same park as my childhood, and we would admire the gingkos. Years later, we would take a germinated gingko berry and plant it at our first home. It grew and grew, and after 20 years it was taller than our house. I started thinking about moving and having my dream farm, but it was so hard to leave that tree! Then a miracle happened: Ginkgo berries formed and dropped! I gathered them up, and germinated them to bring to my new home!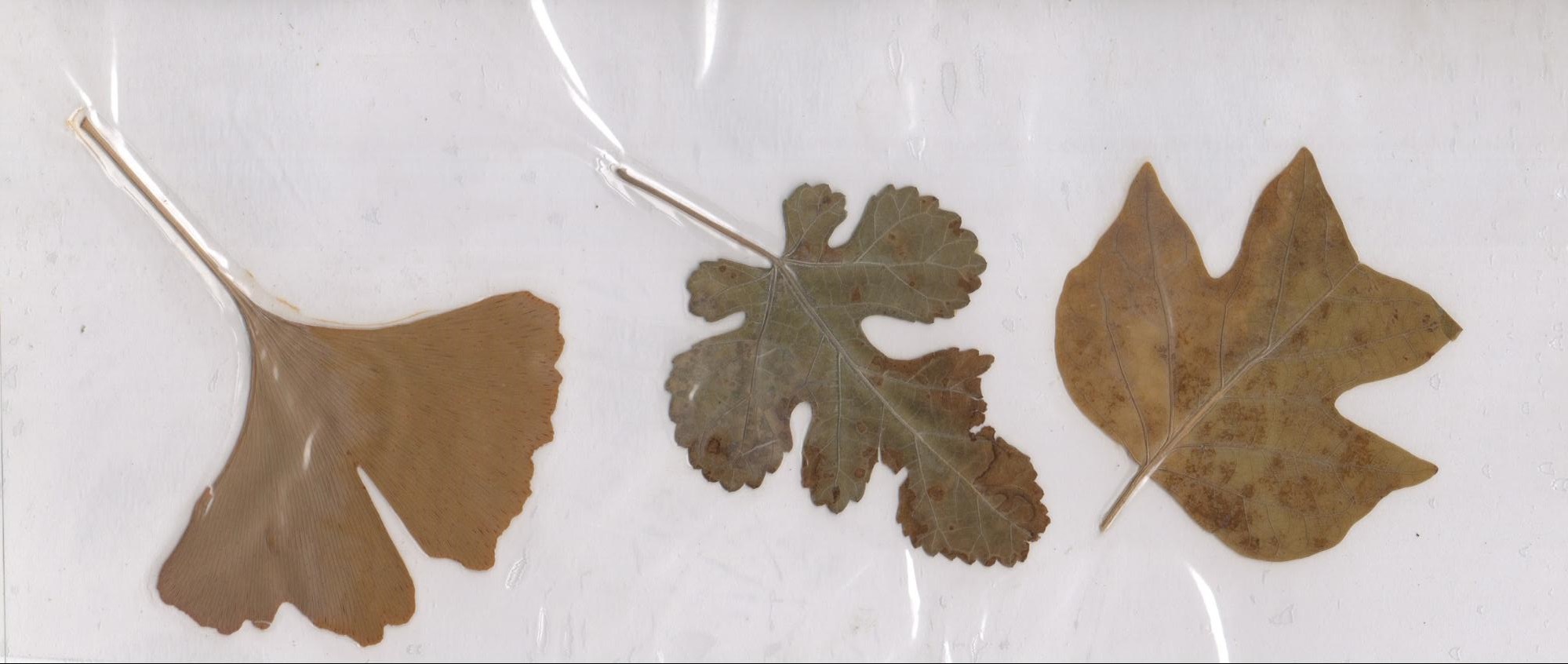 ---
I chose a college that had horseback riding for gym! Delaware Valley College was an answer to my prayers! It was everything I wanted it to be. I majored in Biology, even though others had told me to major in Animal Science if I wanted to be a Veterinarian. But, I wanted to be well rounded. Anyway, a few of those others switched to Biology. I did take some Animal Science classes, and learned to shear sheep, clip hooves, show dairy cows, and I also rode on the Equestrian Team. I did listen to many lectures on honey bees, but I thought to myself: I am never going to do this! Well, never say never!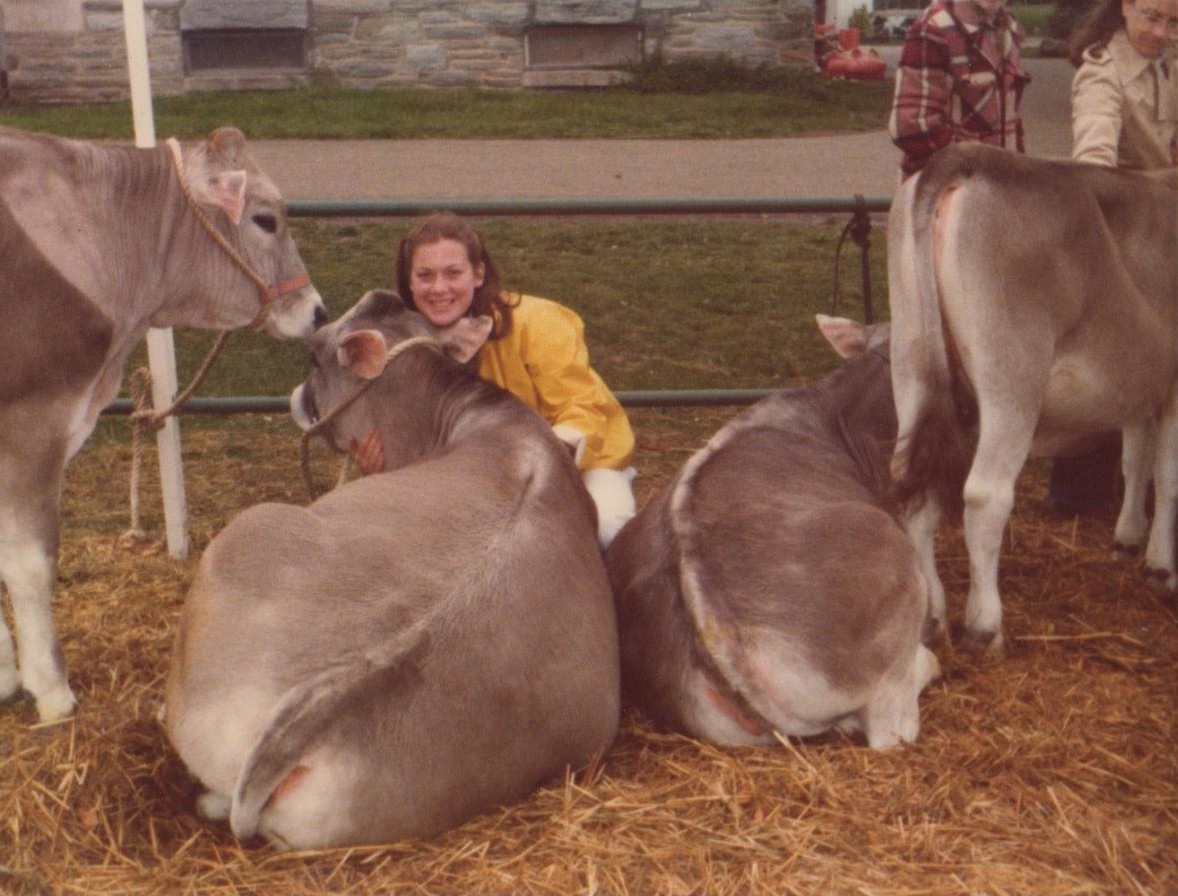 A-Day at Del Val 1980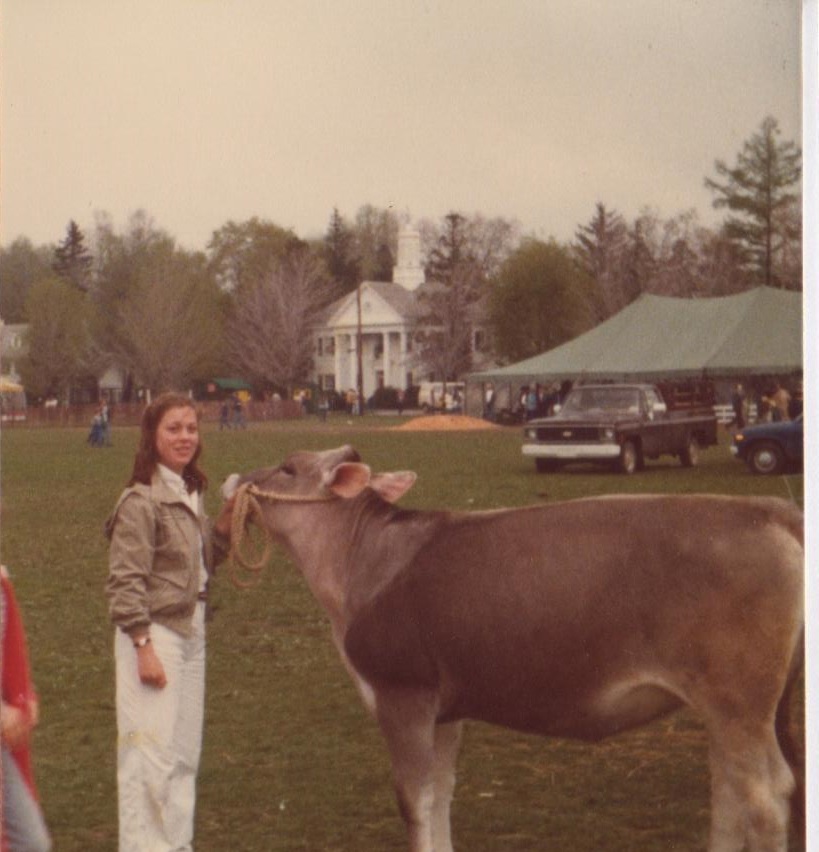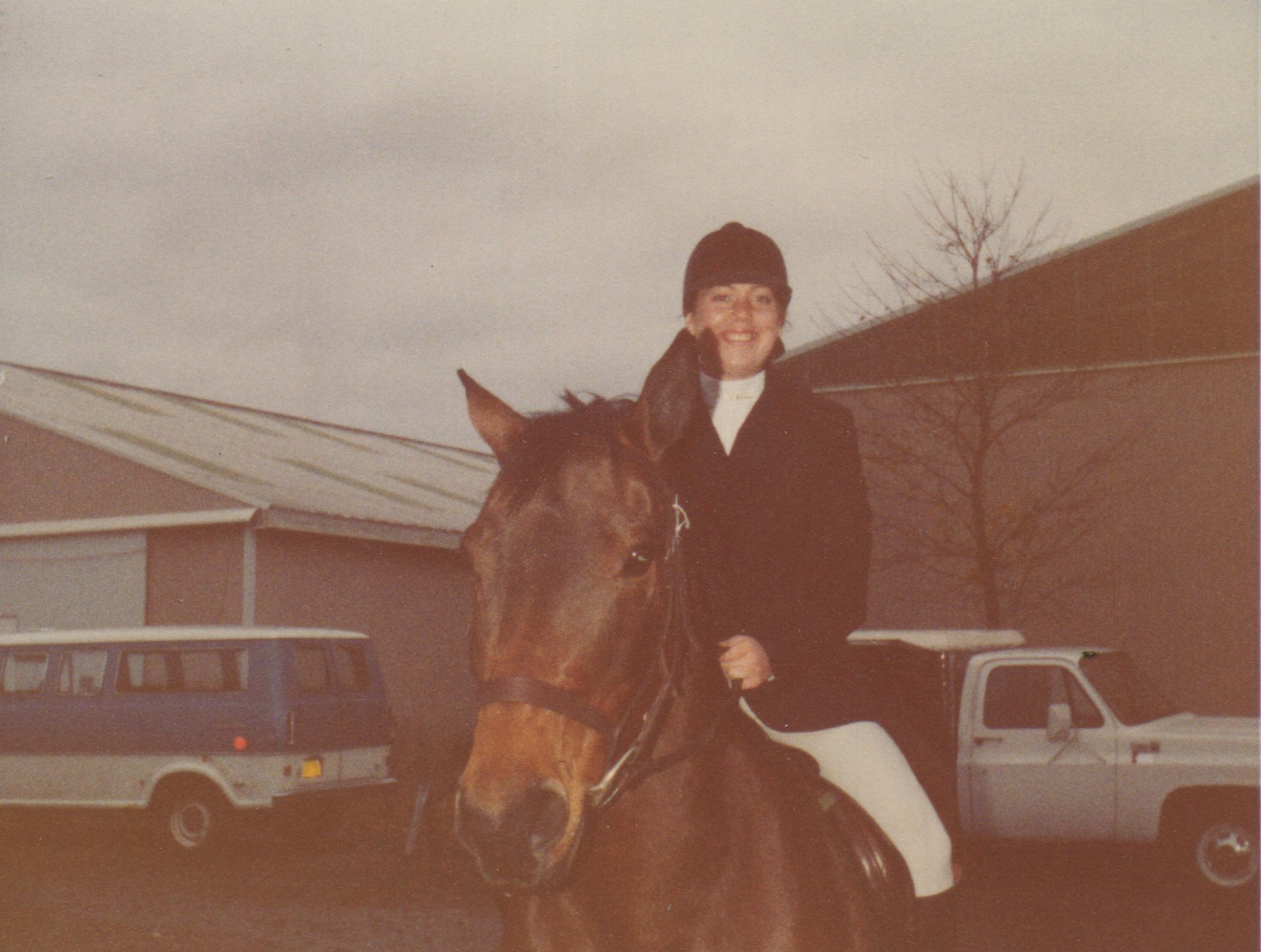 College horse show 1981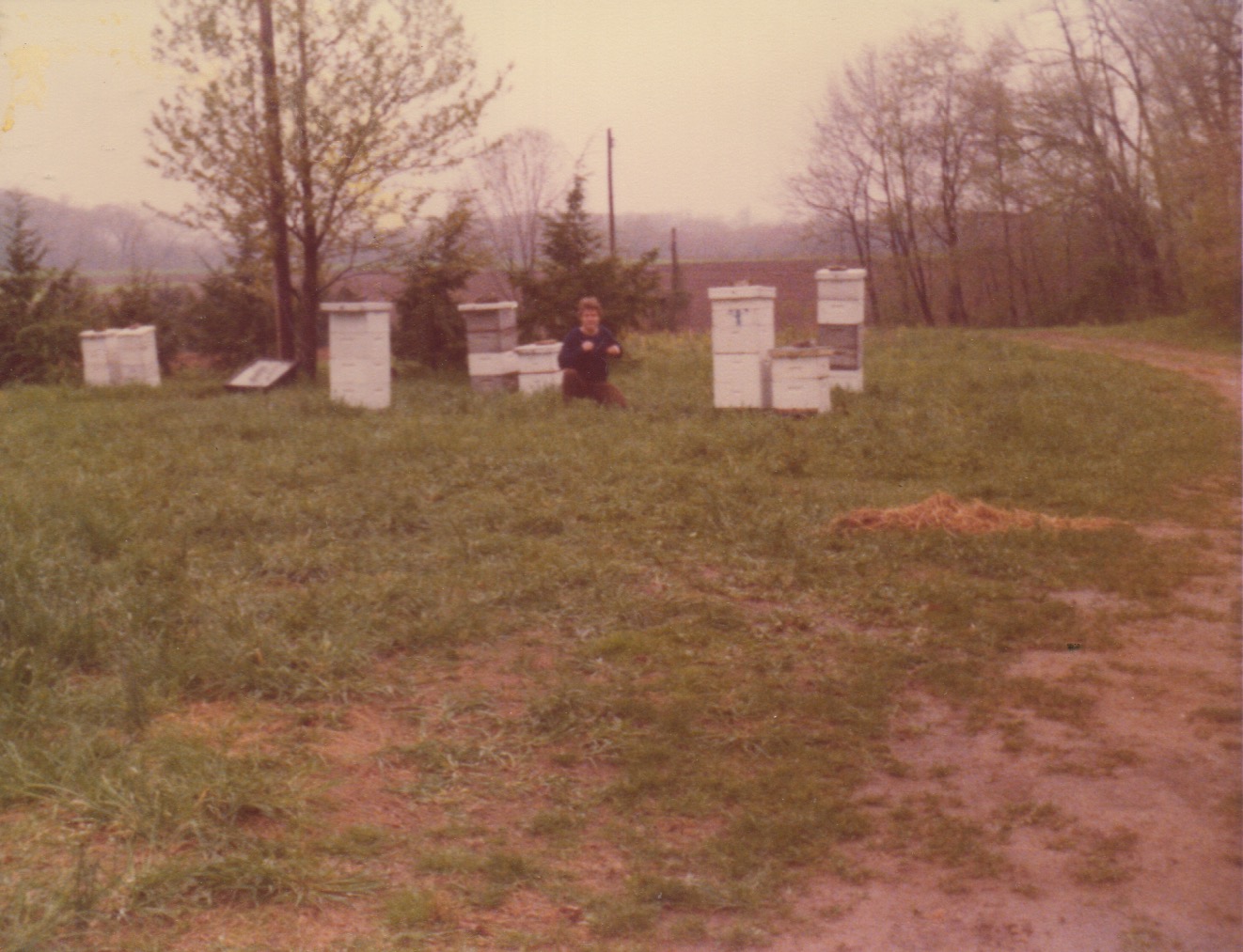 College bees 1981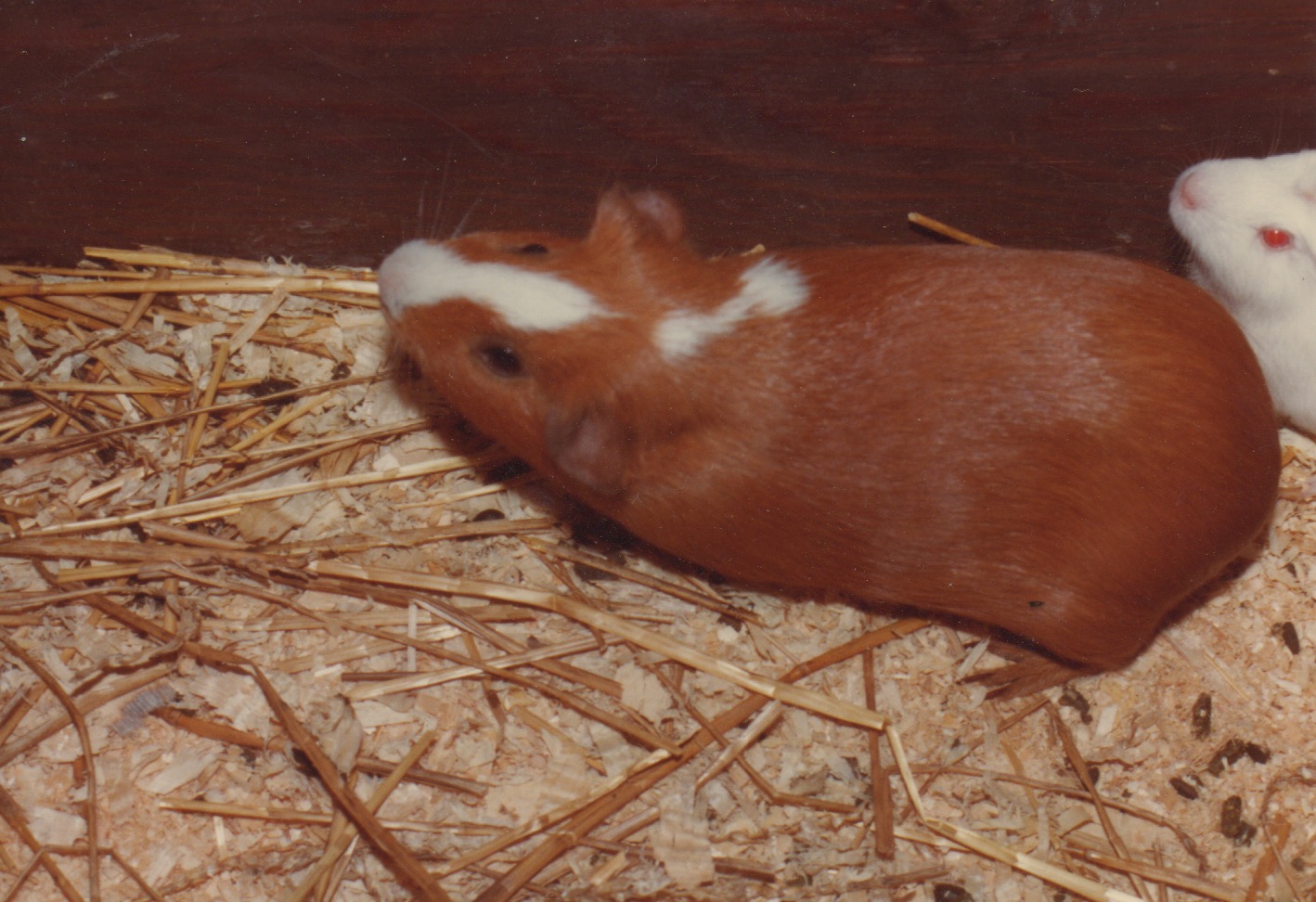 I had a lot of guinea pigs in college. There was a small animal lab on campus. Somehow, a few ended up in my dorm room! It's because of a guinea pig, that I met my husband, Dennis. (That's another story to write down!}
As my better half, he was kind, compassionate, a forest ranger, and an animal lover. How could I not spend the rest of my life with him? I became a high school science teacher and used the horticulture room at my school to grow all the plants for the table arrangements at our wedding.
---
Why am I writing all this down? I guess it is for the future, because I wish I had asked my mother and grandmother about their childhood. What were their passions? I see my own children with a passion in their lives. I want them to know I had a passion too, and a dream. I never gave up, and neither should they.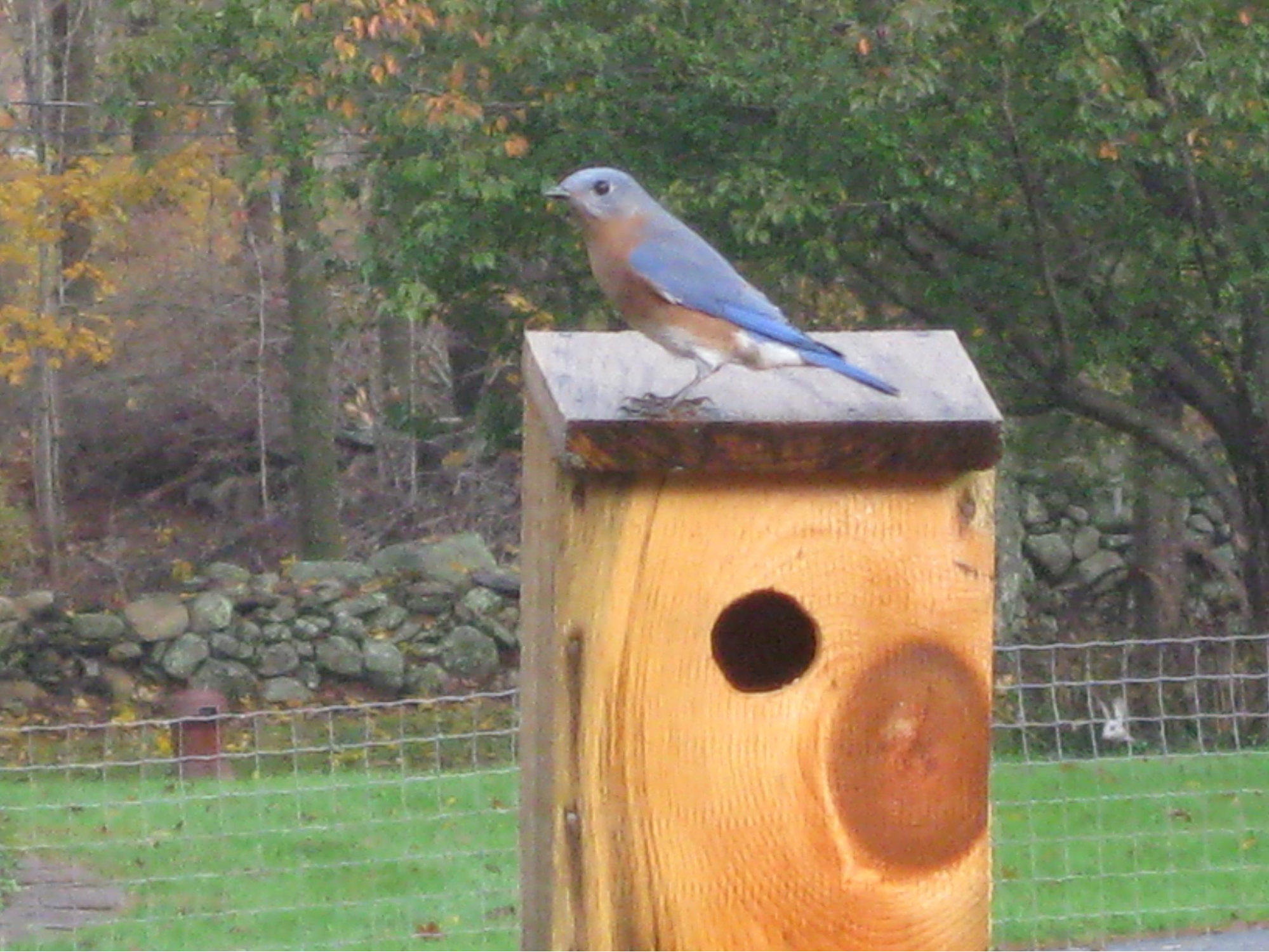 Bluebirds alive and well on Blue Button Farm.