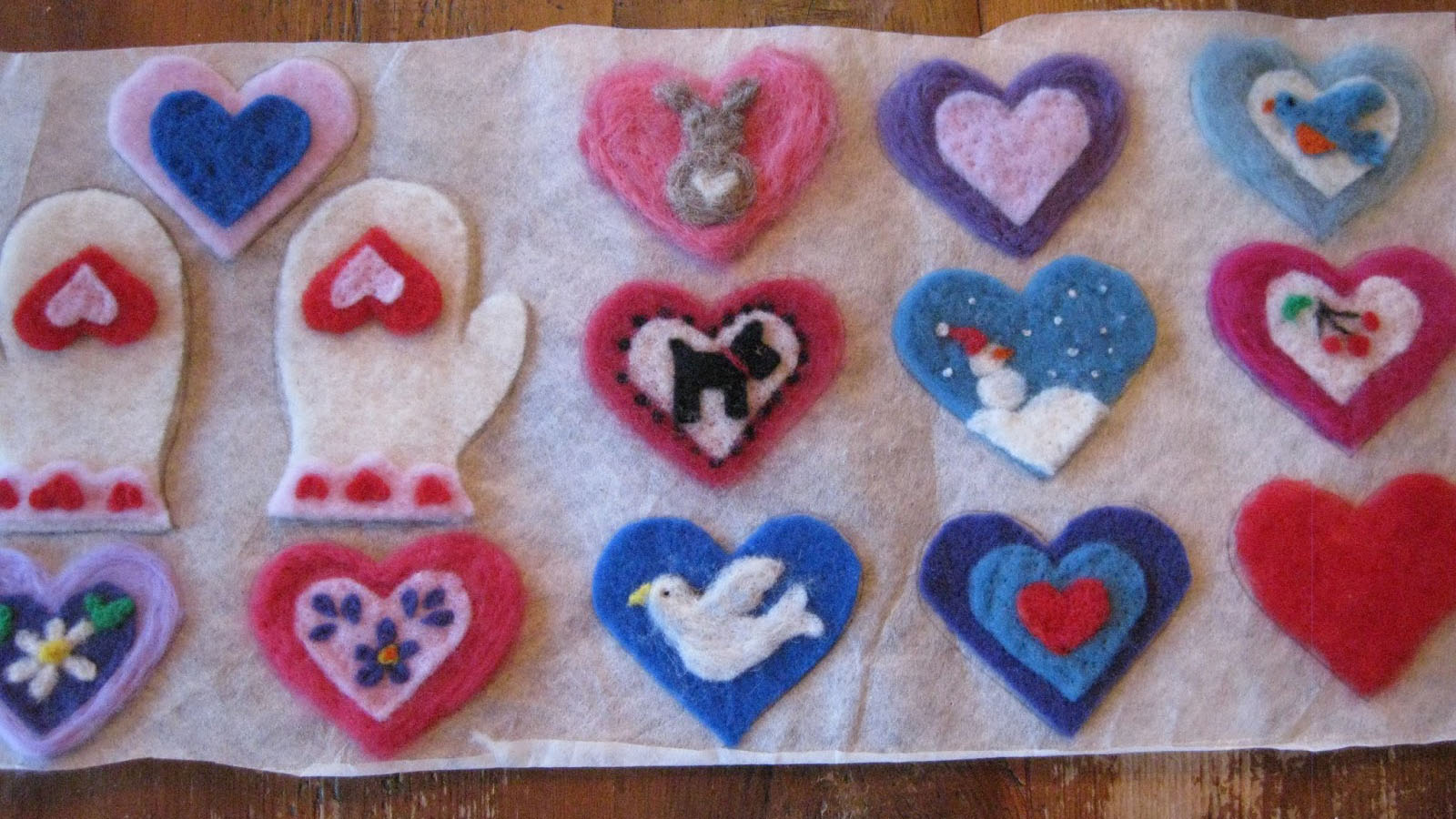 ---
Problem: How do you make your 2-D drawing into a 3-D soft sculpture?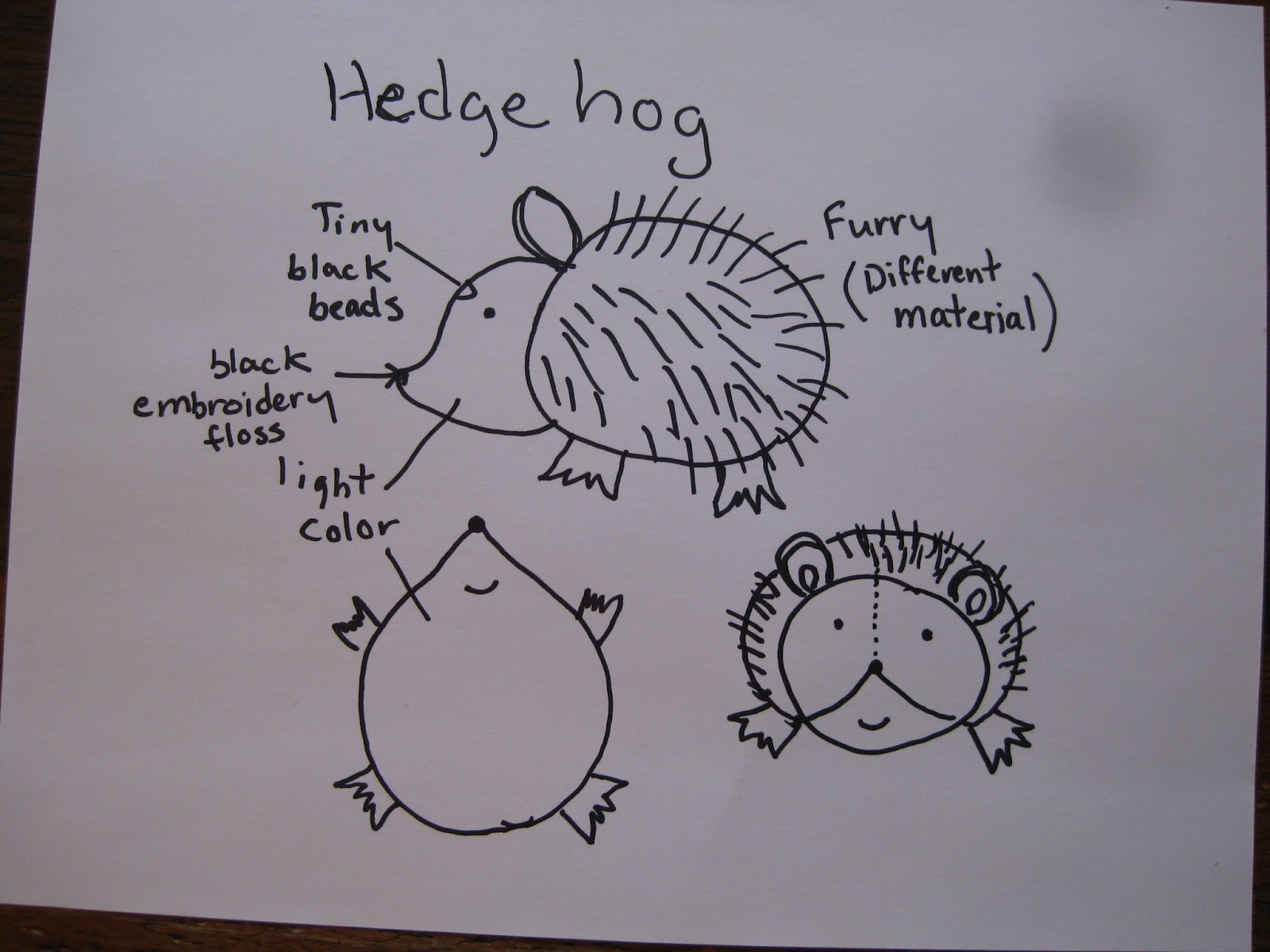 This project involves picking a subject, and making diagrams of the subject at different angles.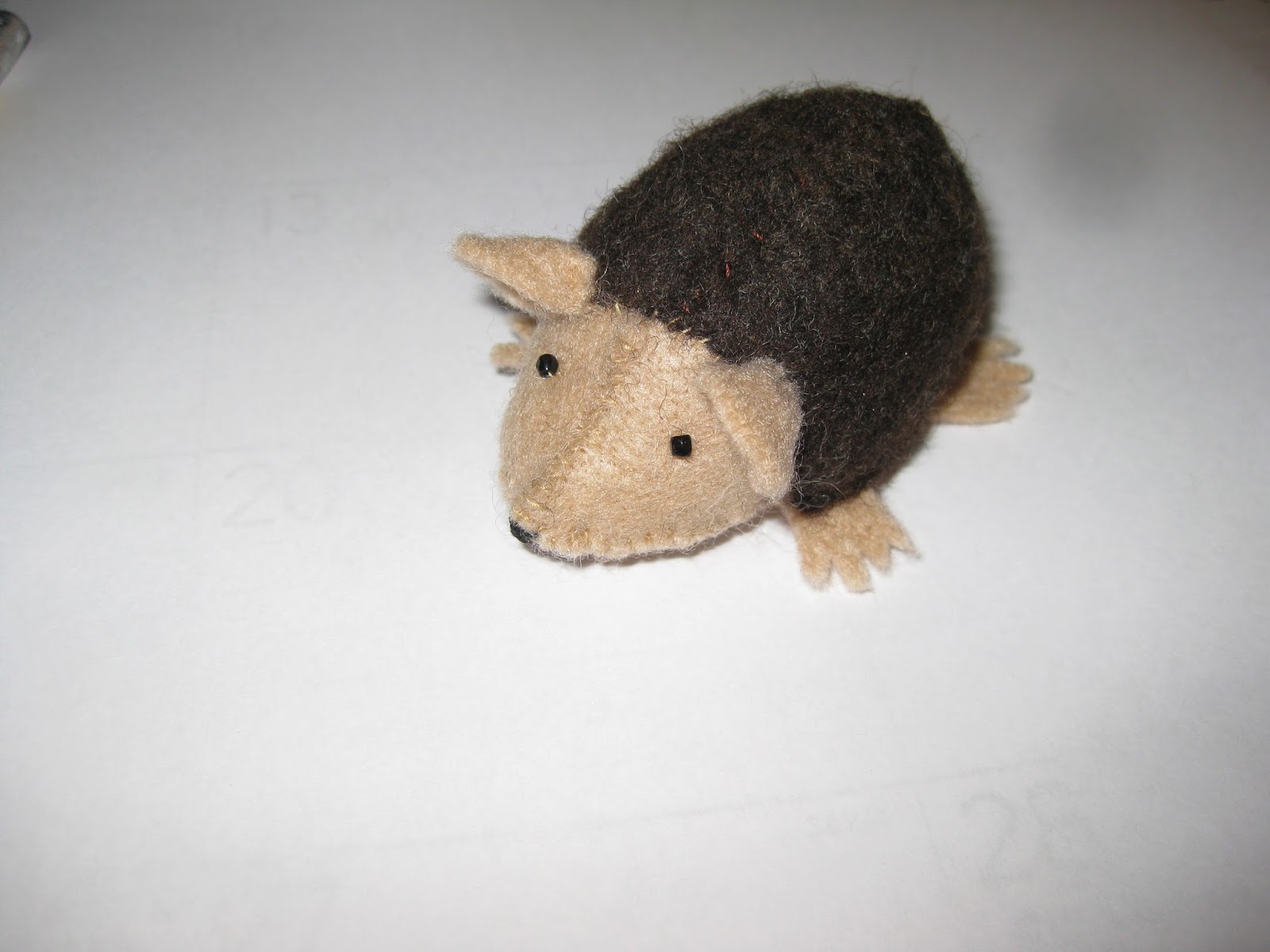 From the diagrams, a pattern is made. Proportions and scale are considered.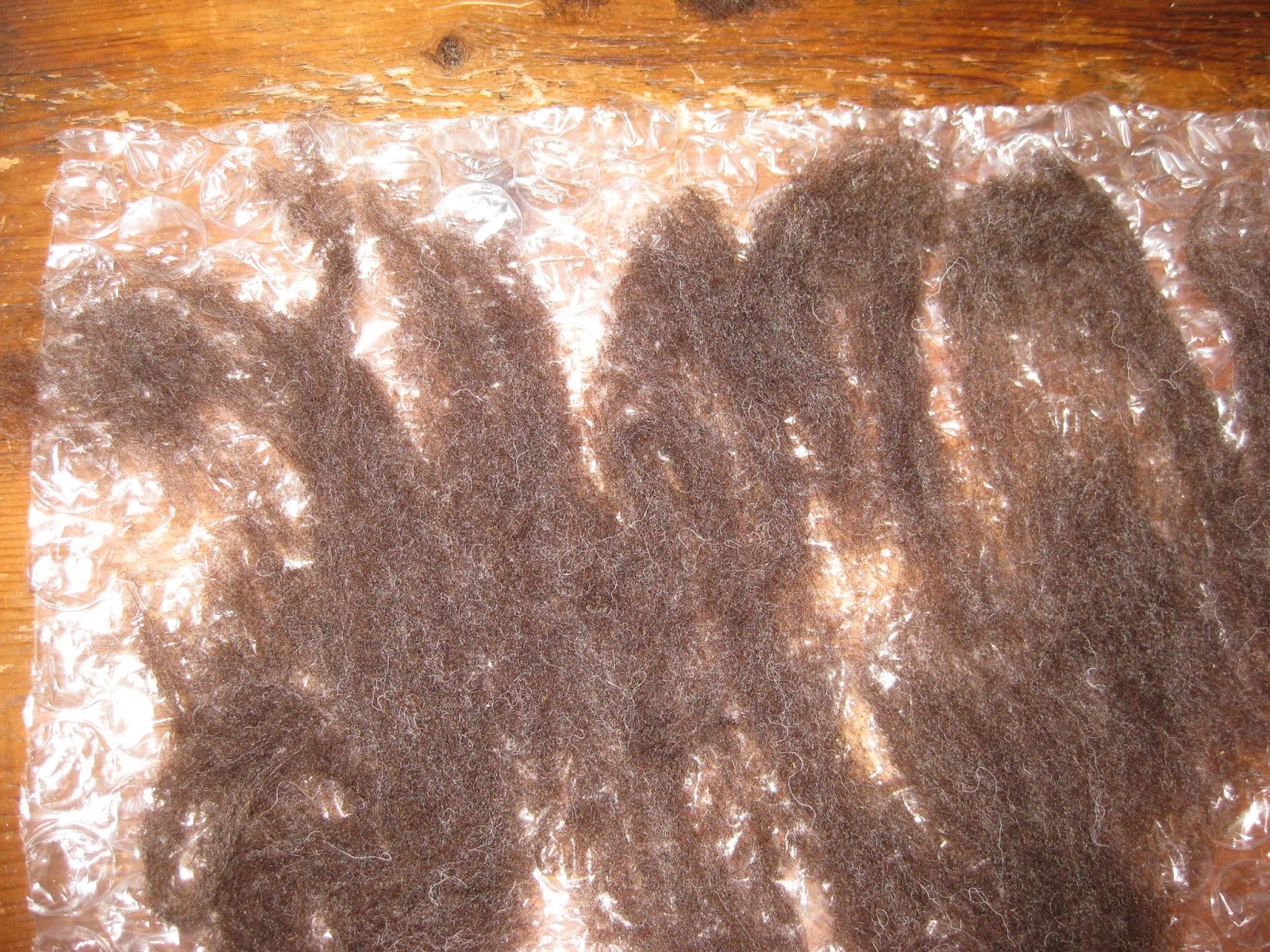 Felt can be made from pressing and agitating natural fibers such as wool or from synthetic acrylic fibers.
Here is roving from the "babydoll" sheep, Cody. To make felt, the roving is pulled apart and layered on top of bubble wrap. Hot water and soap are added. The bubble wrap is rolled up and massaged by rolling it on a table with your hands. At least 3 layers of fiber are applied. The sheep fiber has tiny barbs on it that makes it mat easily and stay together to form a strong bond.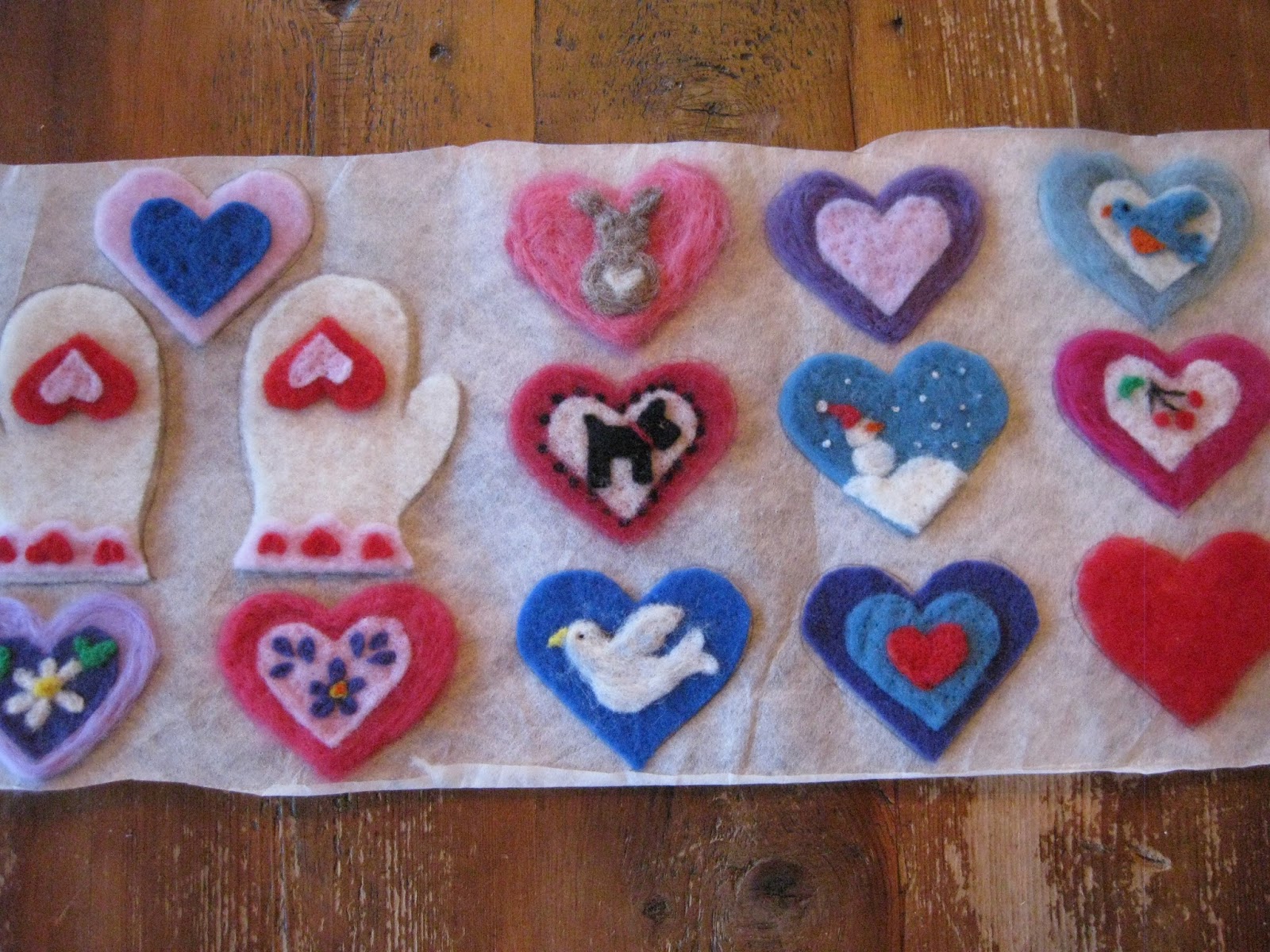 Students with be able to experiment with wet felting and needle felting techniques to make simple beginning projects.
---
Needle Book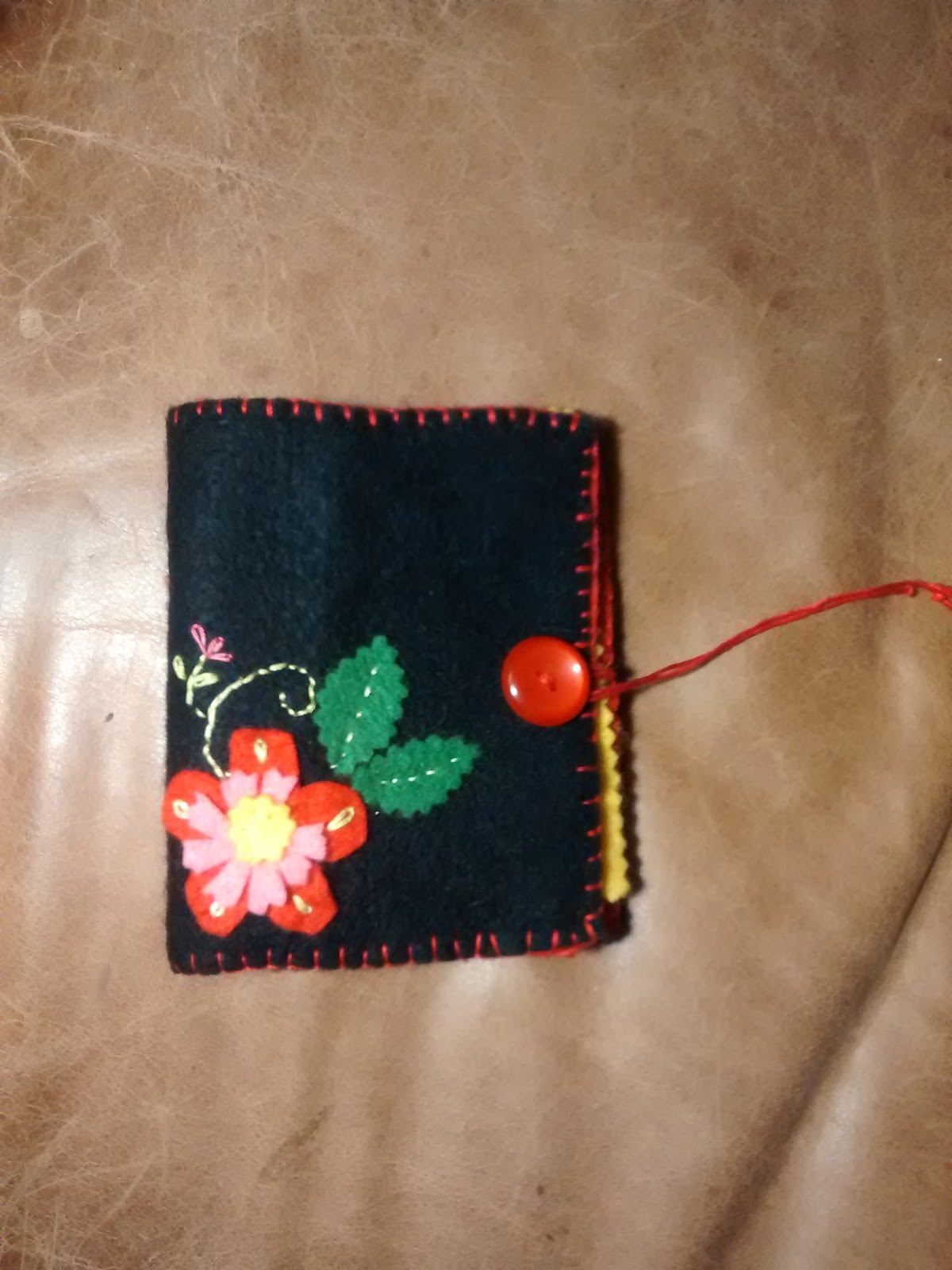 Another project is a needle book. A Needle book is a place to keep your needles. Making one is an ideal way to practice stitches!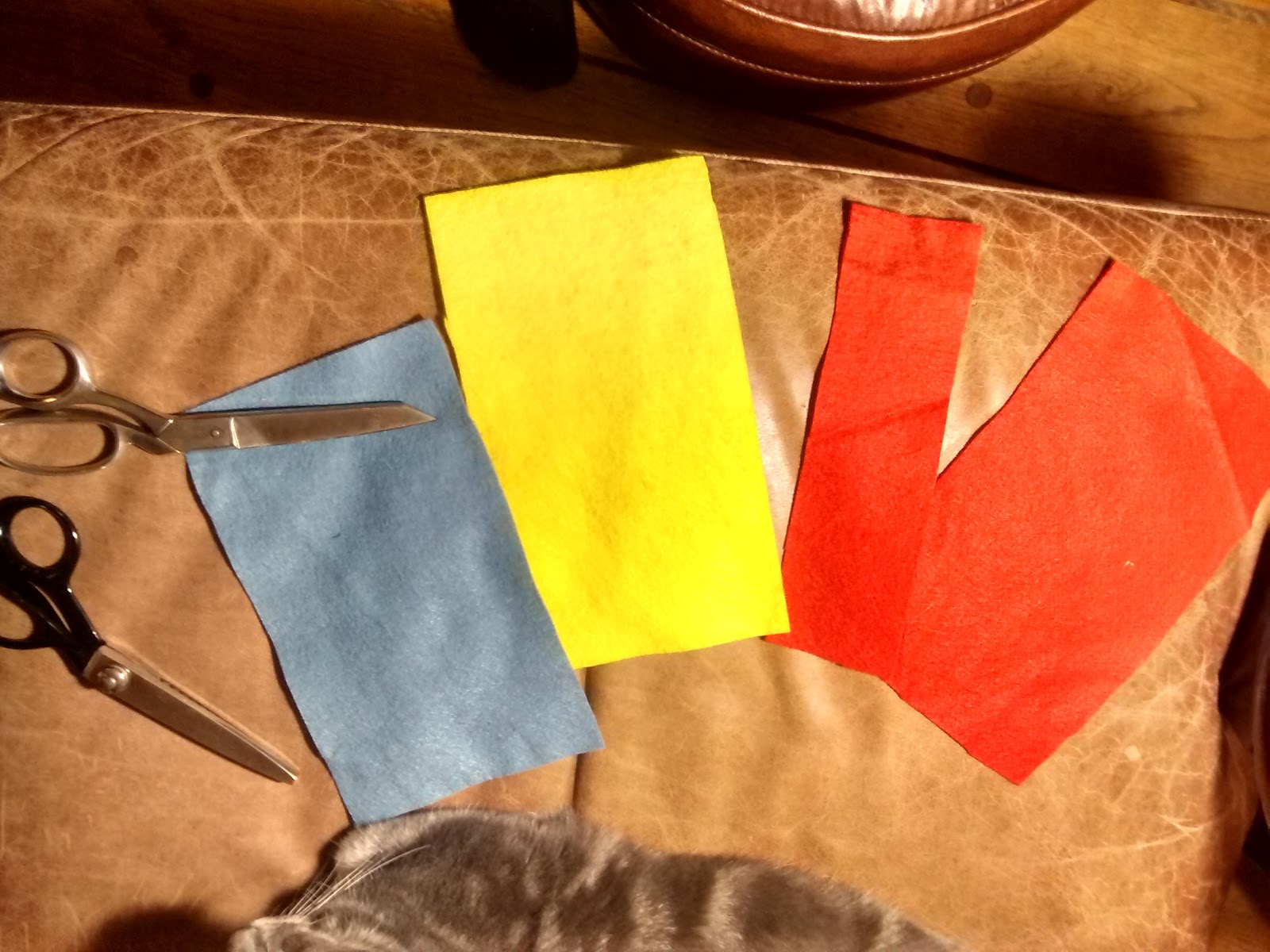 To start, pick out felt for the cover, the inside cover with pocket and the felt to put the needles in.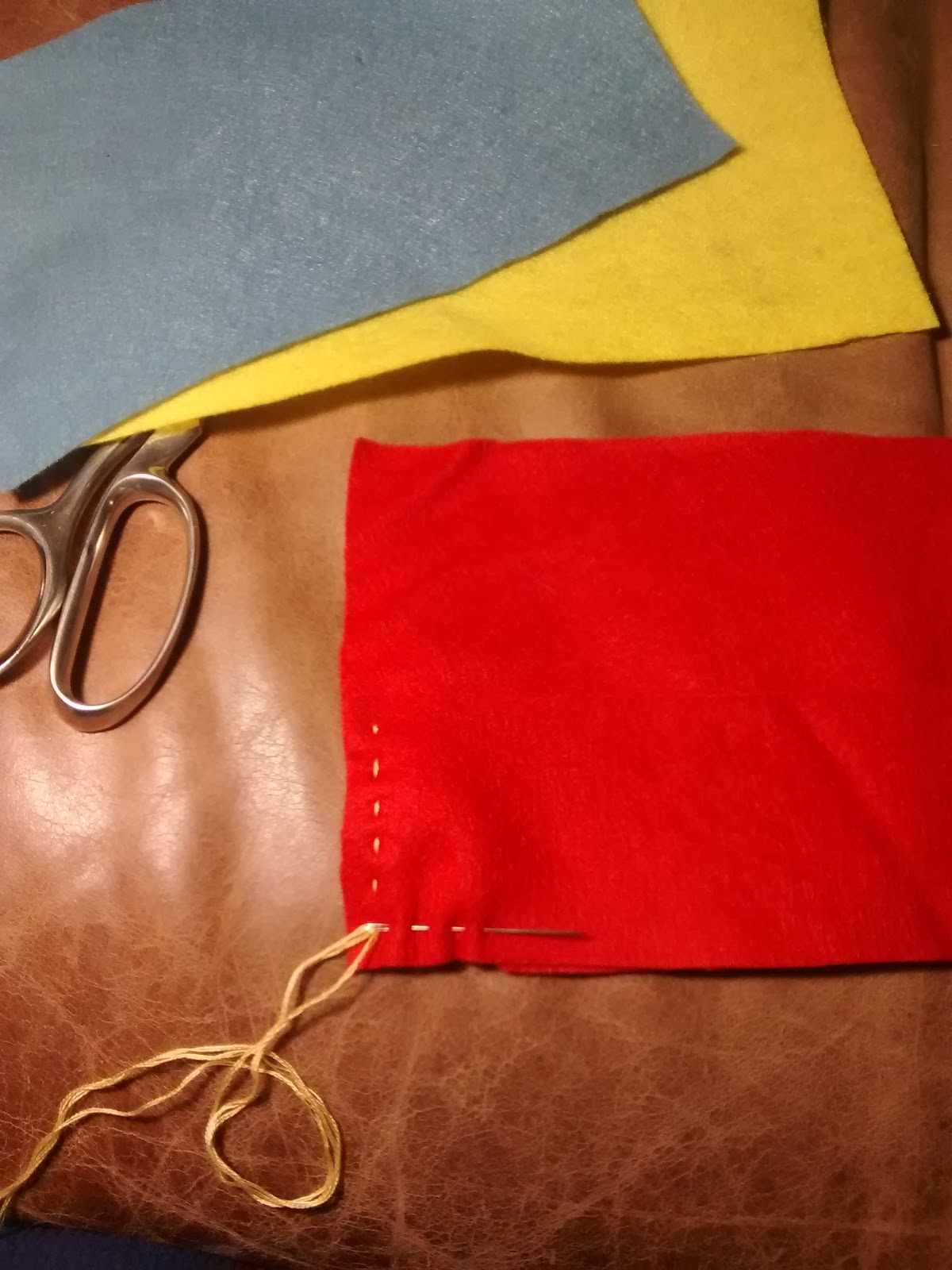 Use embroidery floss as thread. It is normally 6 strands, but split it and use just 3 strands. To begin, thread a embroidery or crewel needle and begin on the back with a few overcast stitches to anchor the floss (Try not to make knots). Using a "running" stitch sew the pocket to the inner cover.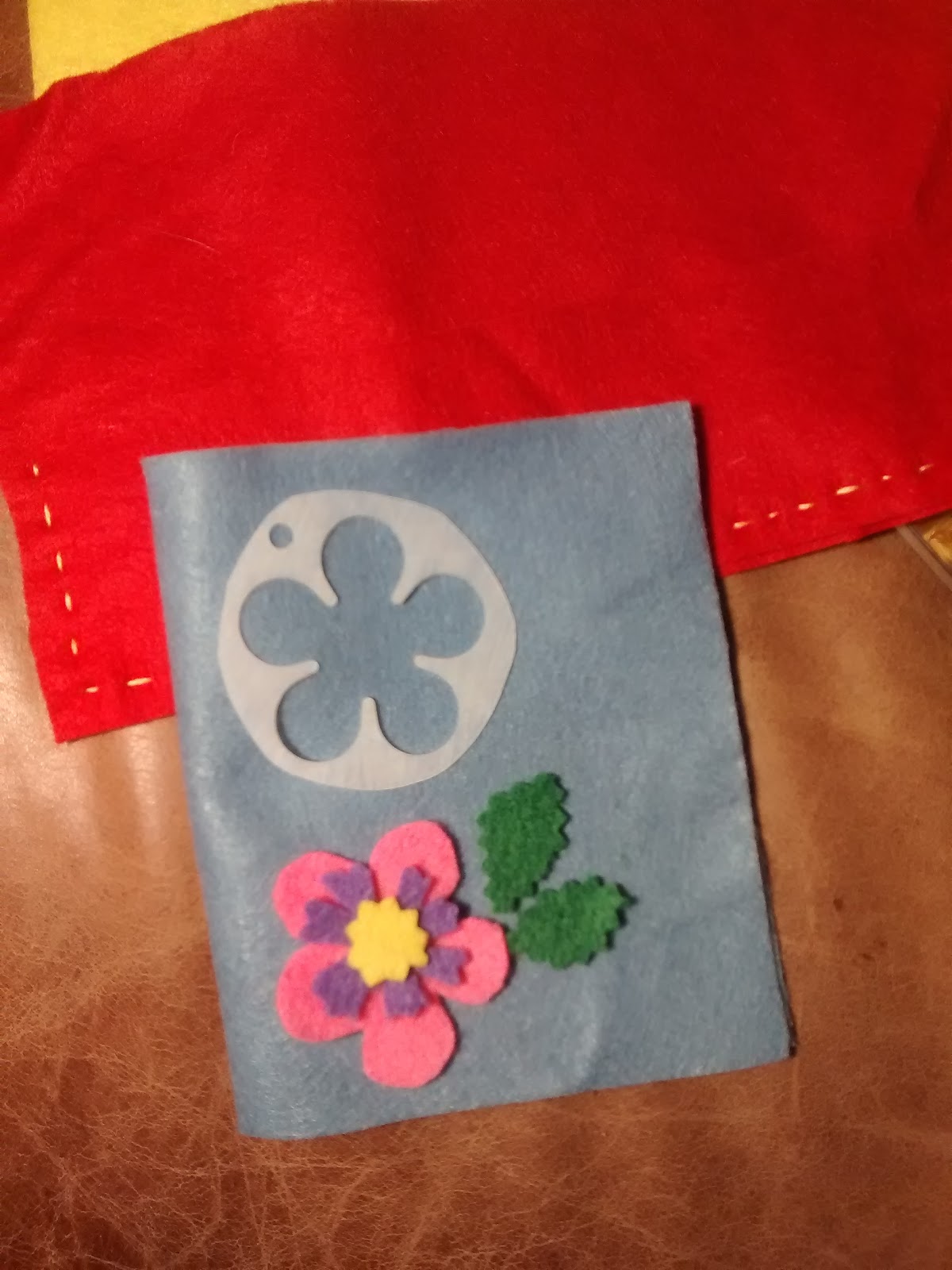 Make a design for the cover using scrap felt pieces.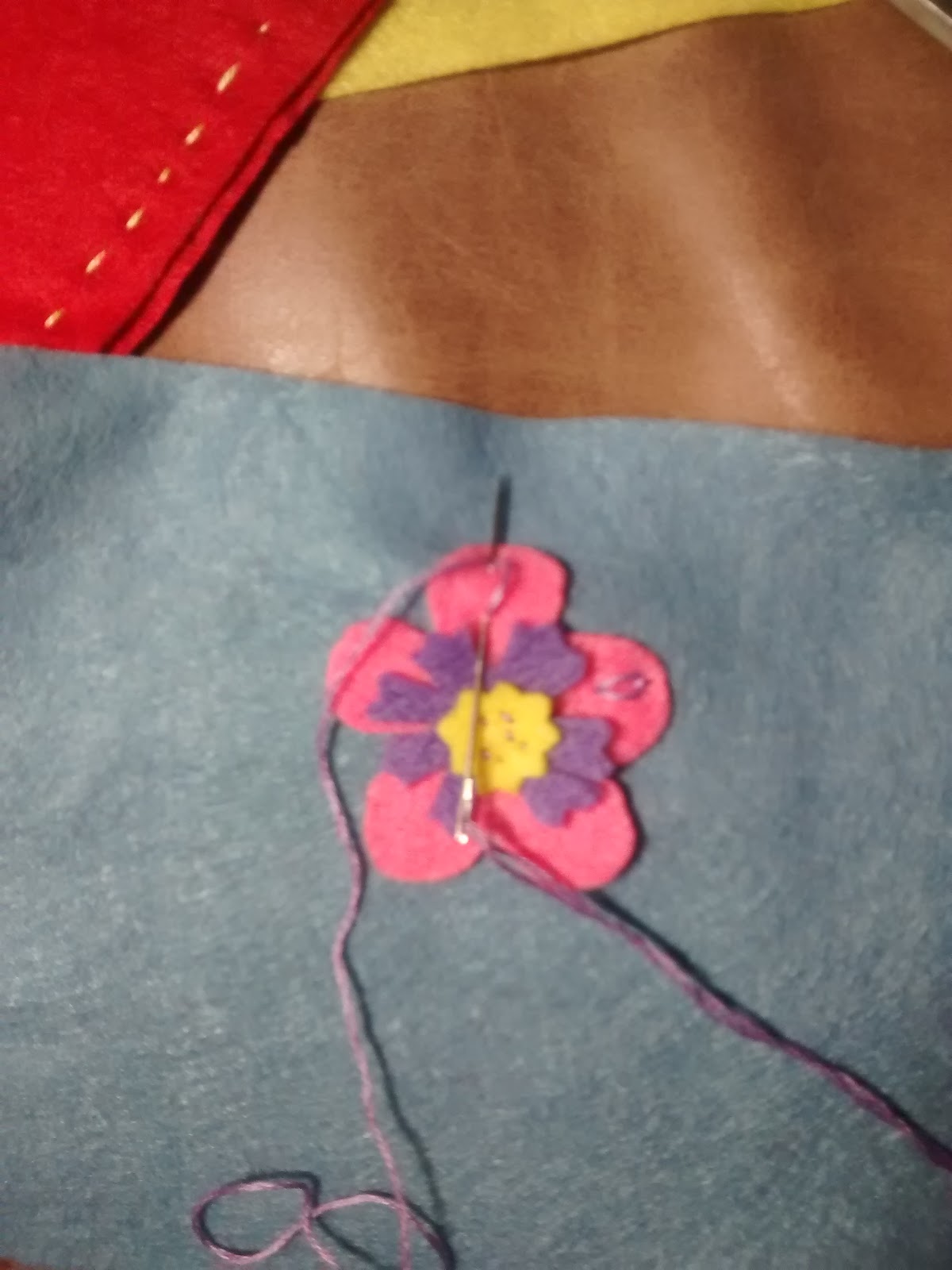 Sew your design in place using a few decorative stitches. A chain stitch is used to hold the petals in place and "seed" stitches are used to hold the center of the flower.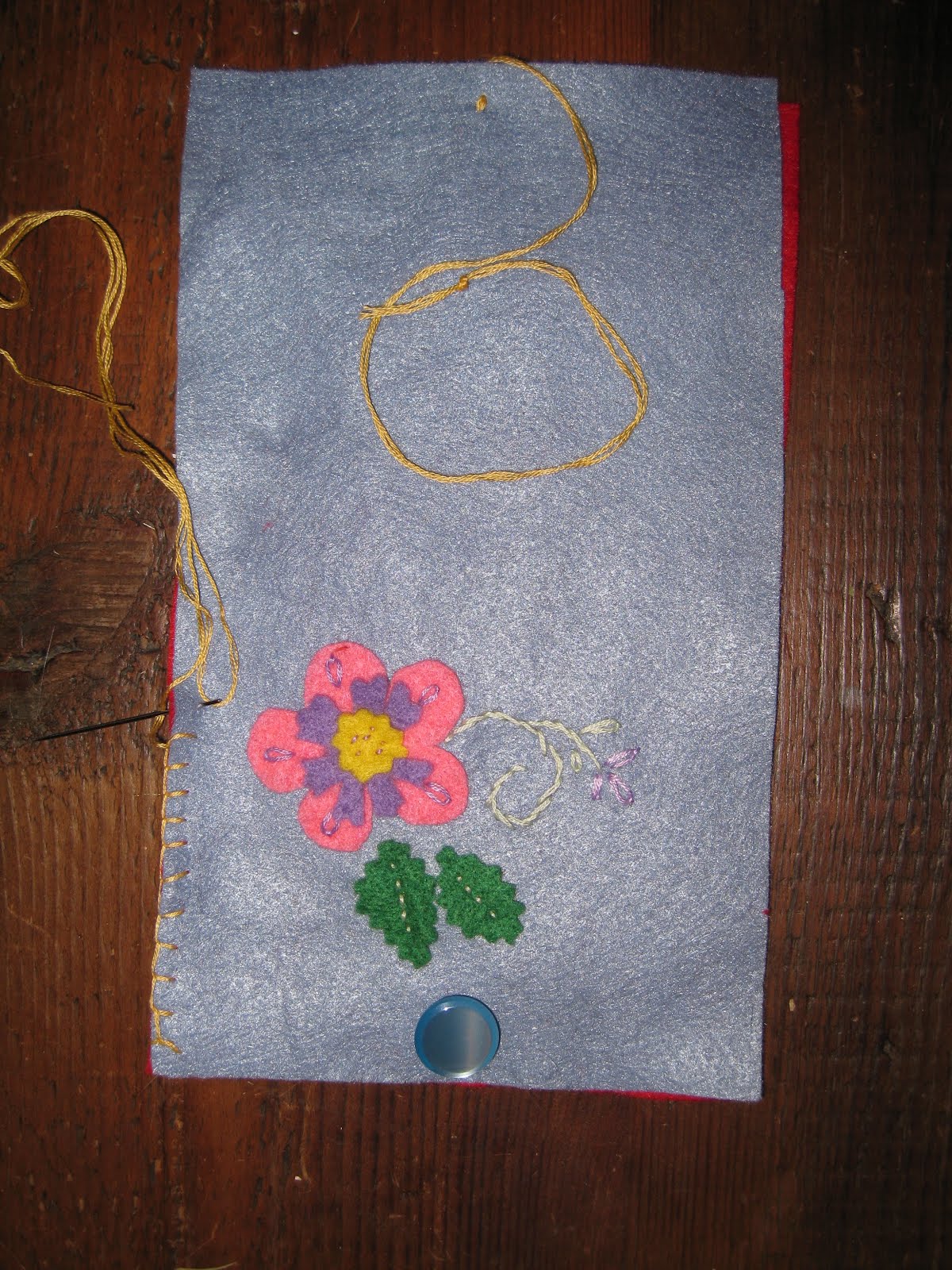 Don't forget to sew on a button and a tie before you sew the inner cover (red felt with pocket) and the cover together using a blanket stitch.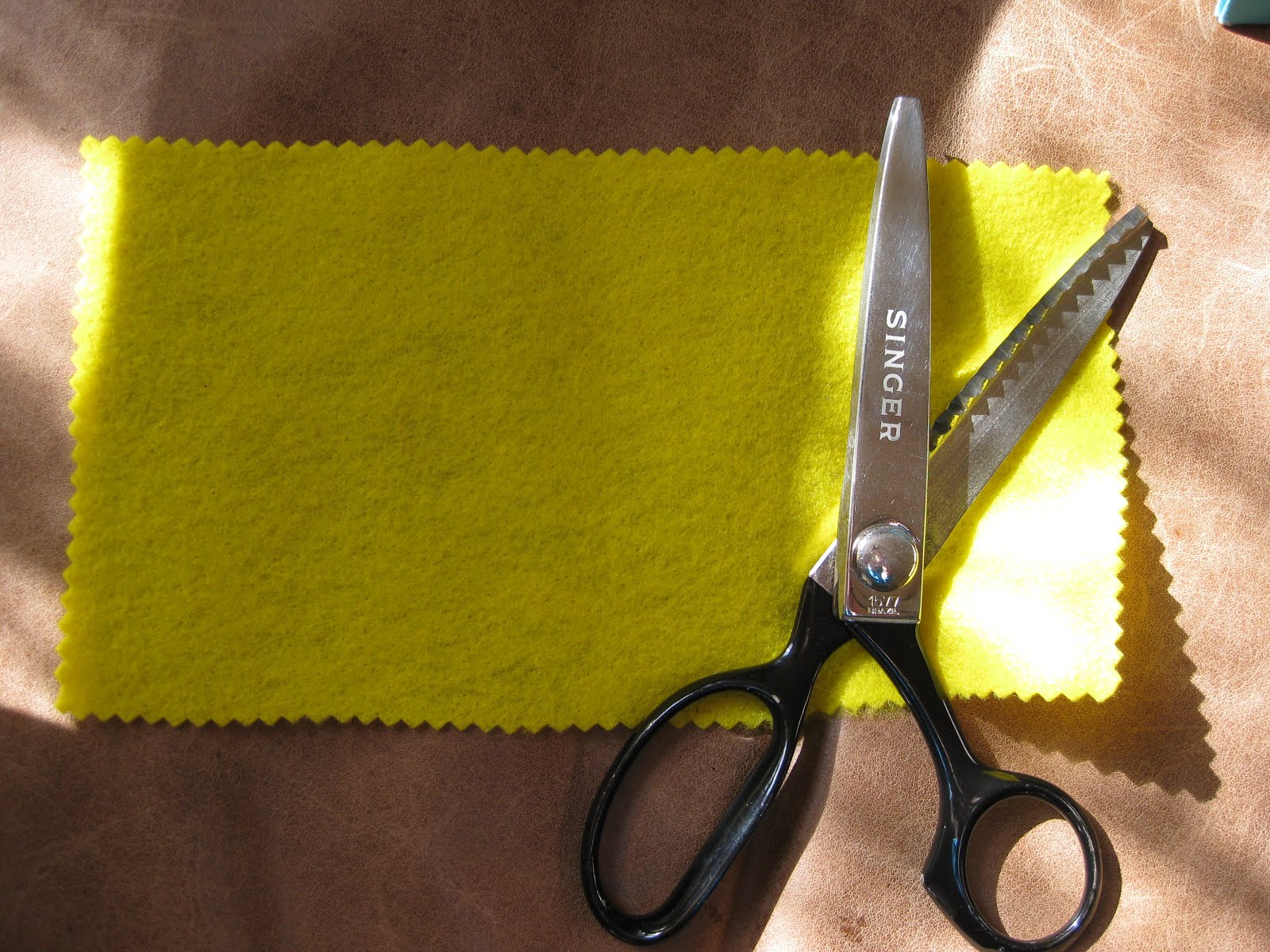 Pinking shears are scissors with blades that are sawtoothed instead of straight. They leave a zig-zag pattern. When sewing with a woven fabric (not felt) having edges that are "pinked" do not unravel as easily. Here we are using the pinking shears for a decorative edge.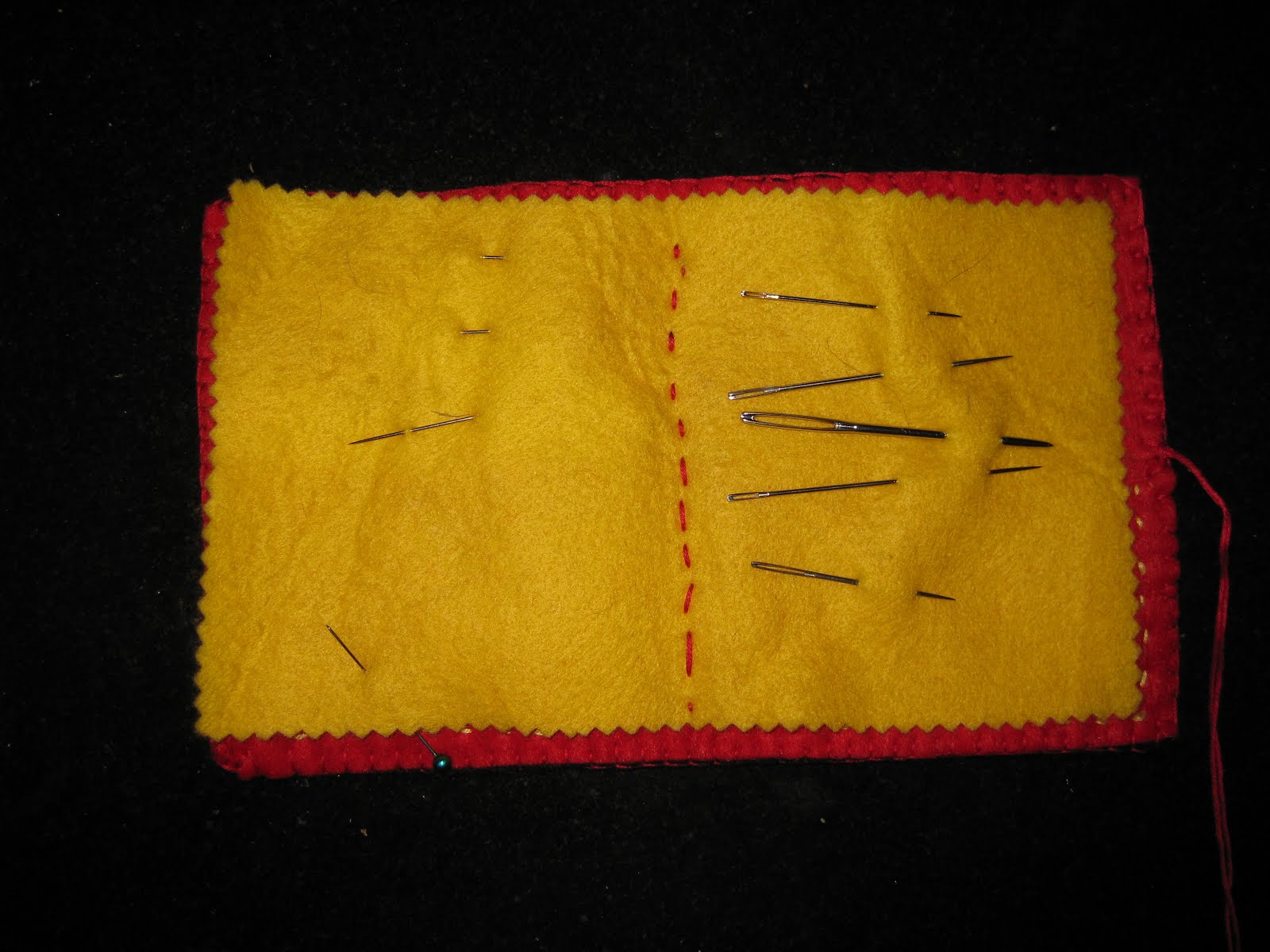 Sew through the center of the needle page and the front and inner cover with a running stitch. Hide overcast beginning and end in the pocket.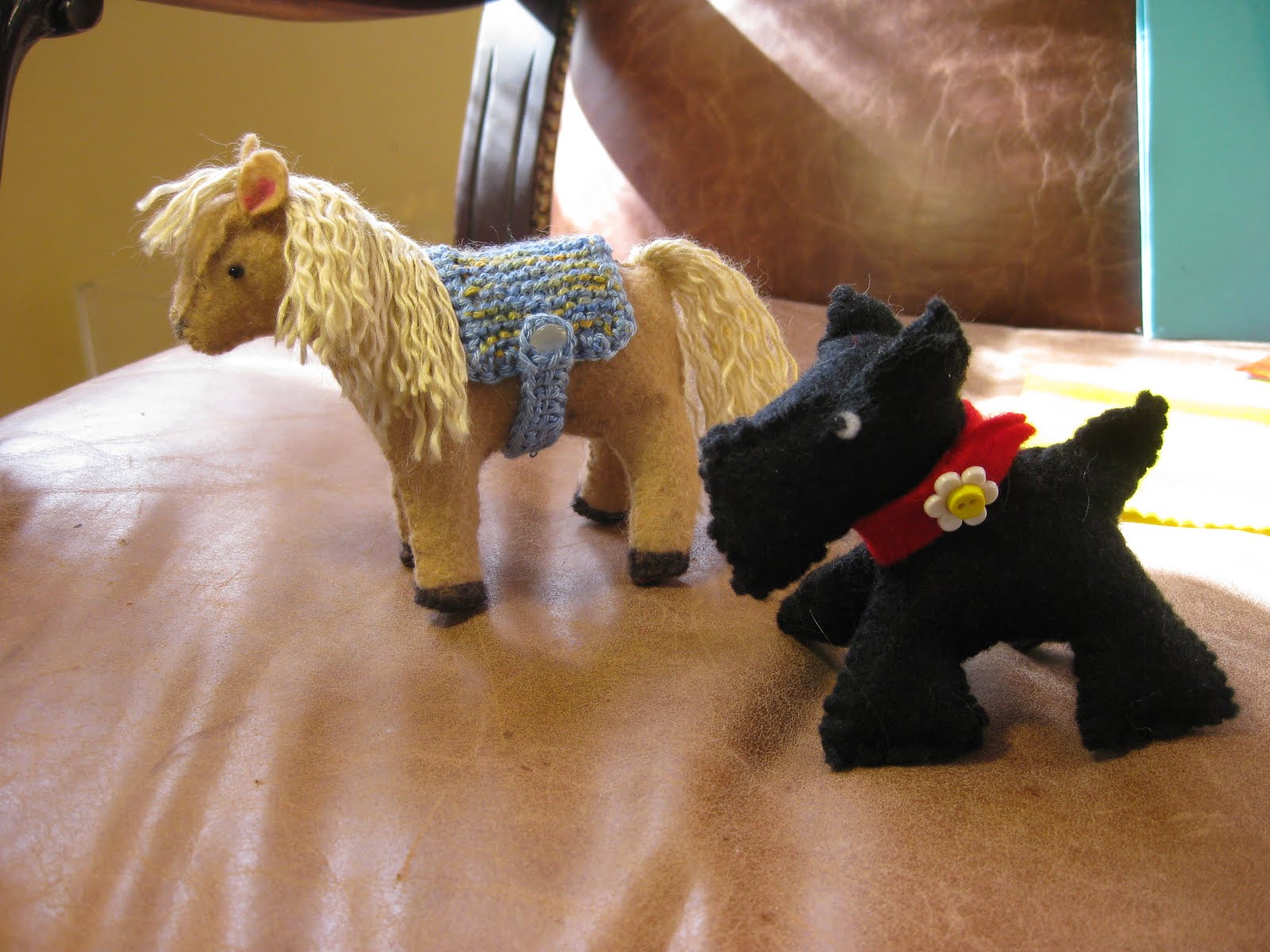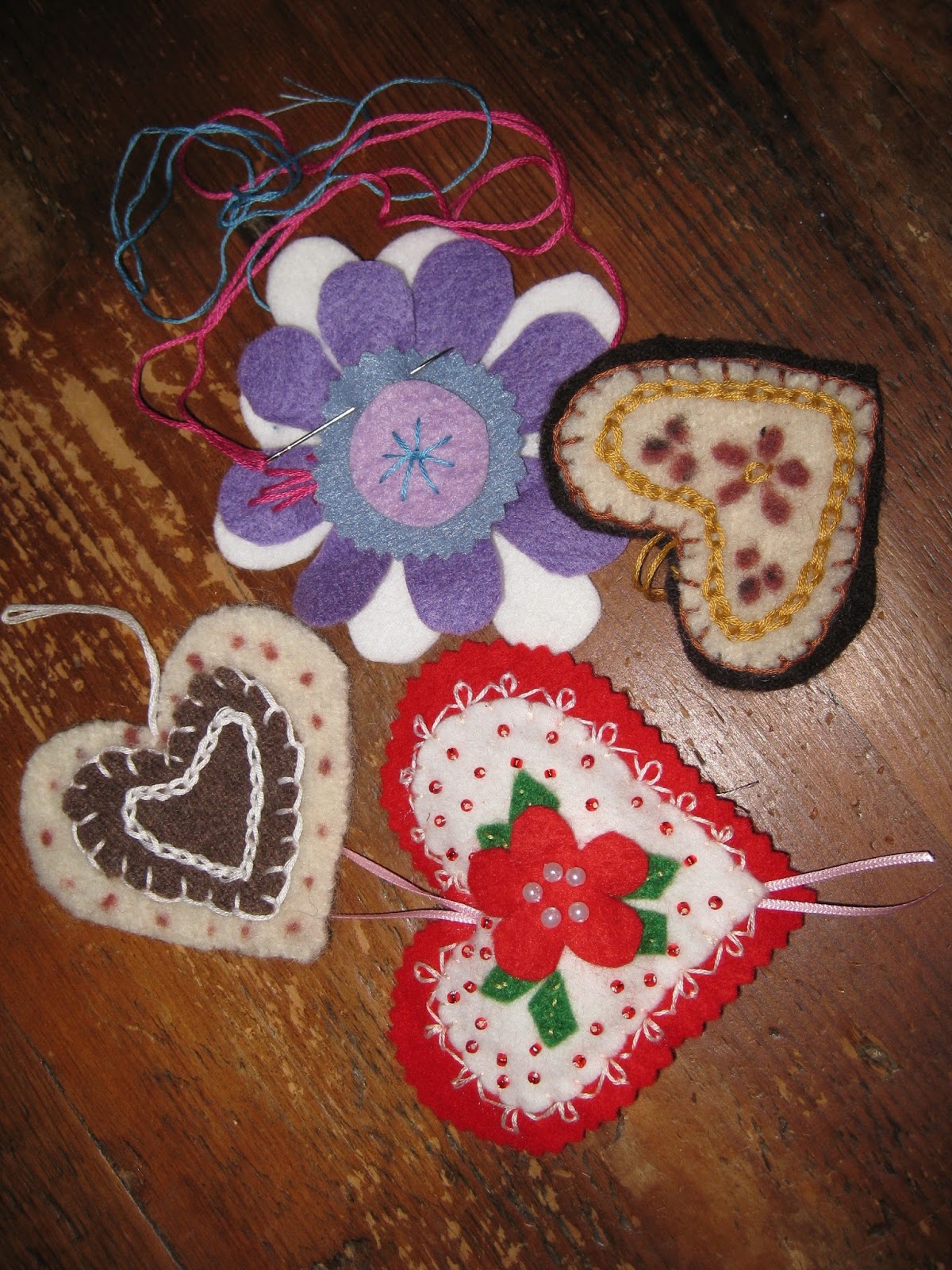 Learning to hand sew is an important life skill that everyone should know! Sewing helps develop hand-eye coordination. It is good for our brains! Sewing requires us to focus both physcially and mentally on a task. Creating with our hands helps boost self-esteem. In college, you might be the only one on that pre-vet or pre-med surgical team that has experience stitching. Your team and the patient will be thankful for your skills!