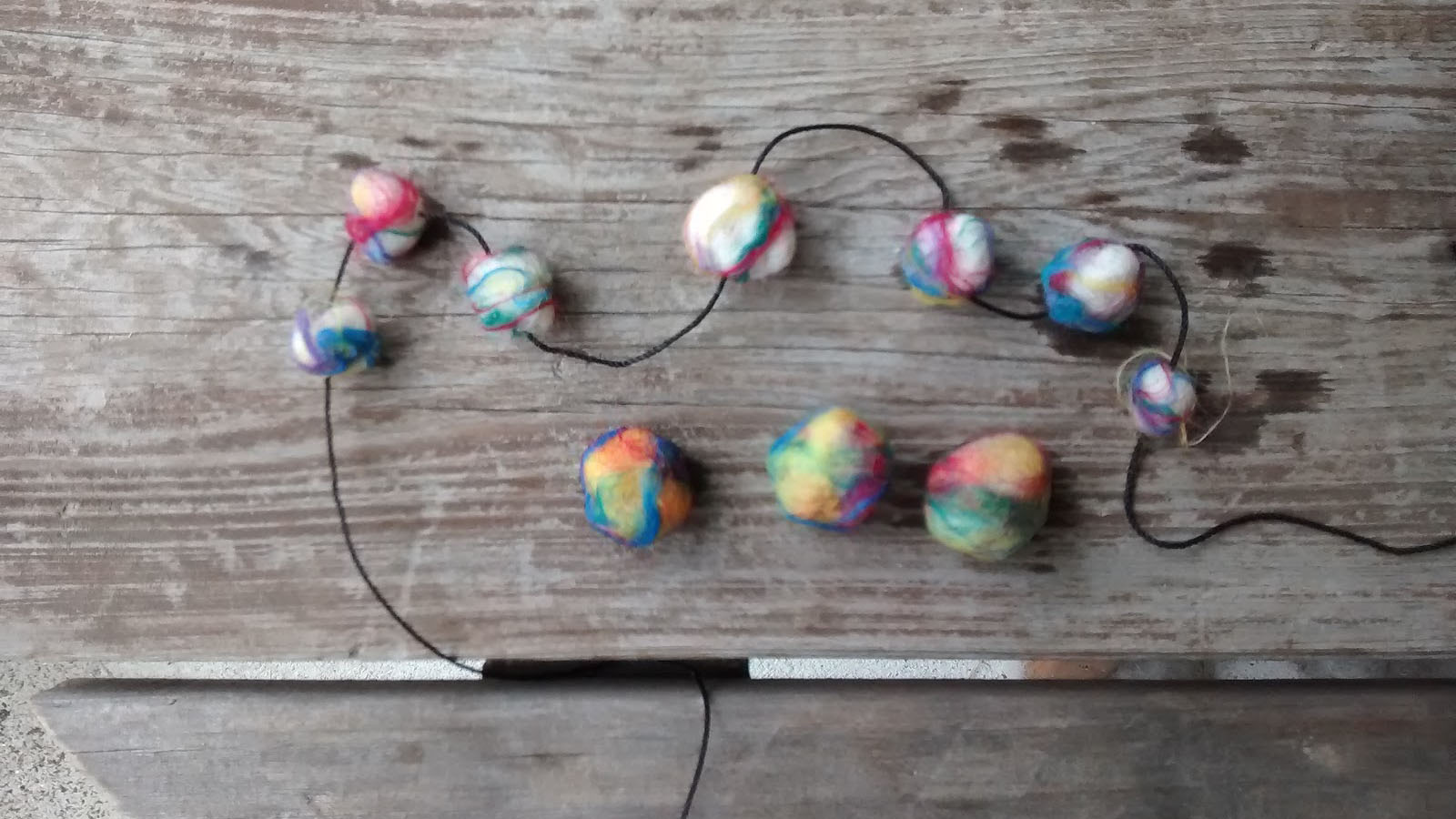 ---
"Fun with Fleece" is a workshop for kids going into grades 4-6. Participants are able to interact with sheep and fiber goats and learn how to prepare their fleece by cleaning, carding, and spinning. Different techniques such as spool knitting, weaving, and wet felting will be shown. The children will be able to create their own unique fiber art.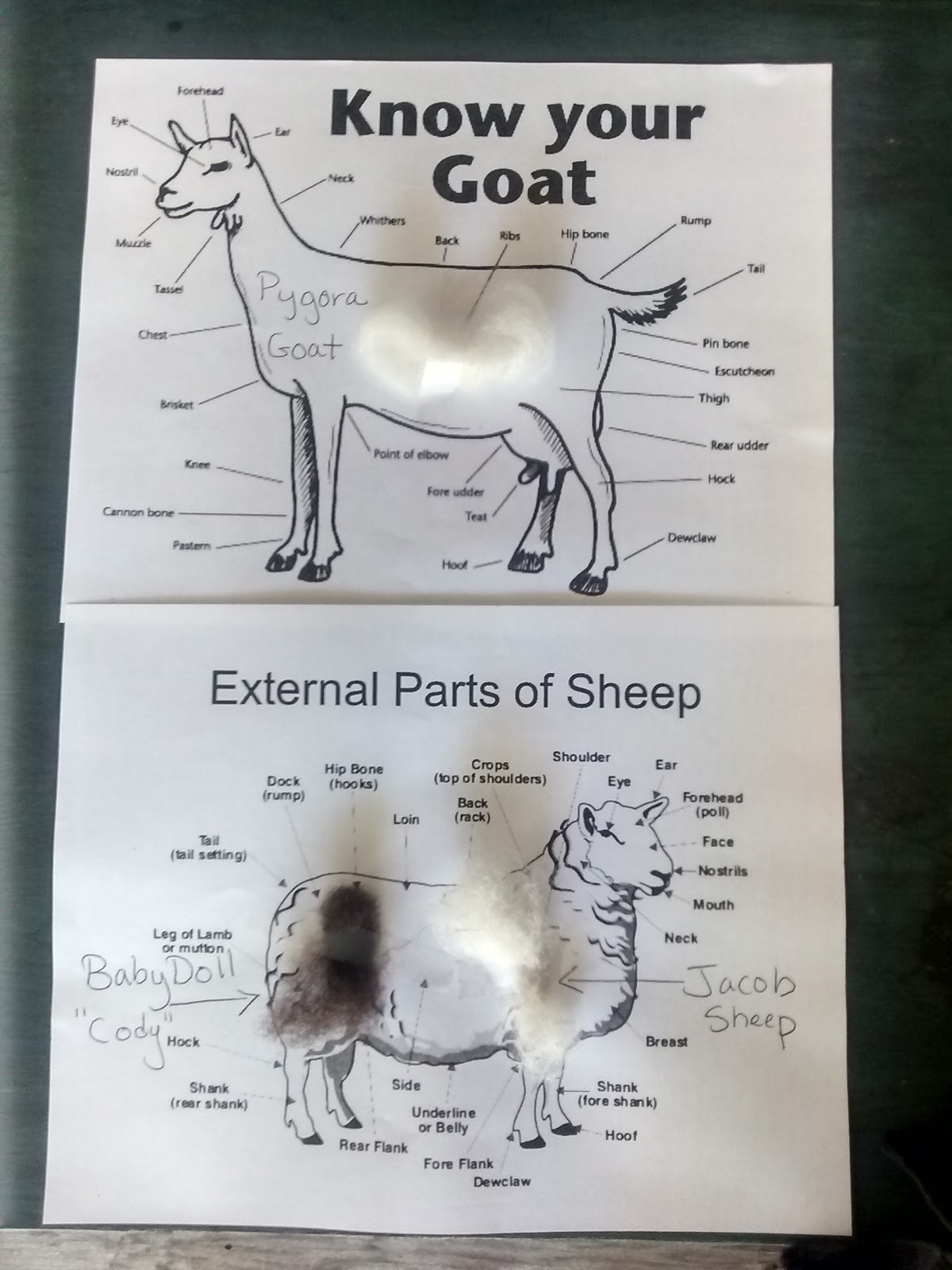 We talked about the differences between goats and sheep and looked at their fiber with a magnifying glass.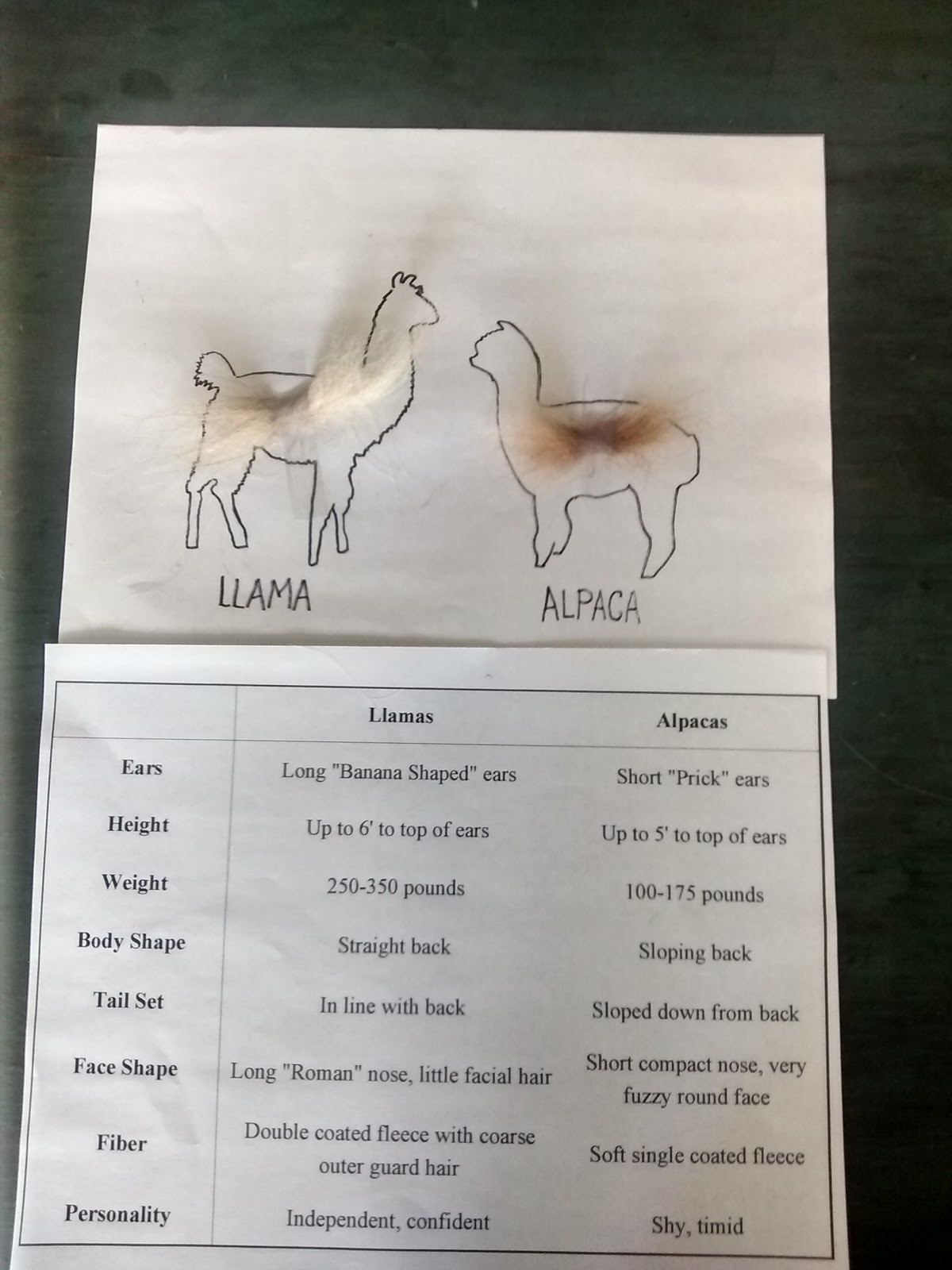 We also talked about the differences between llamas and alpacas.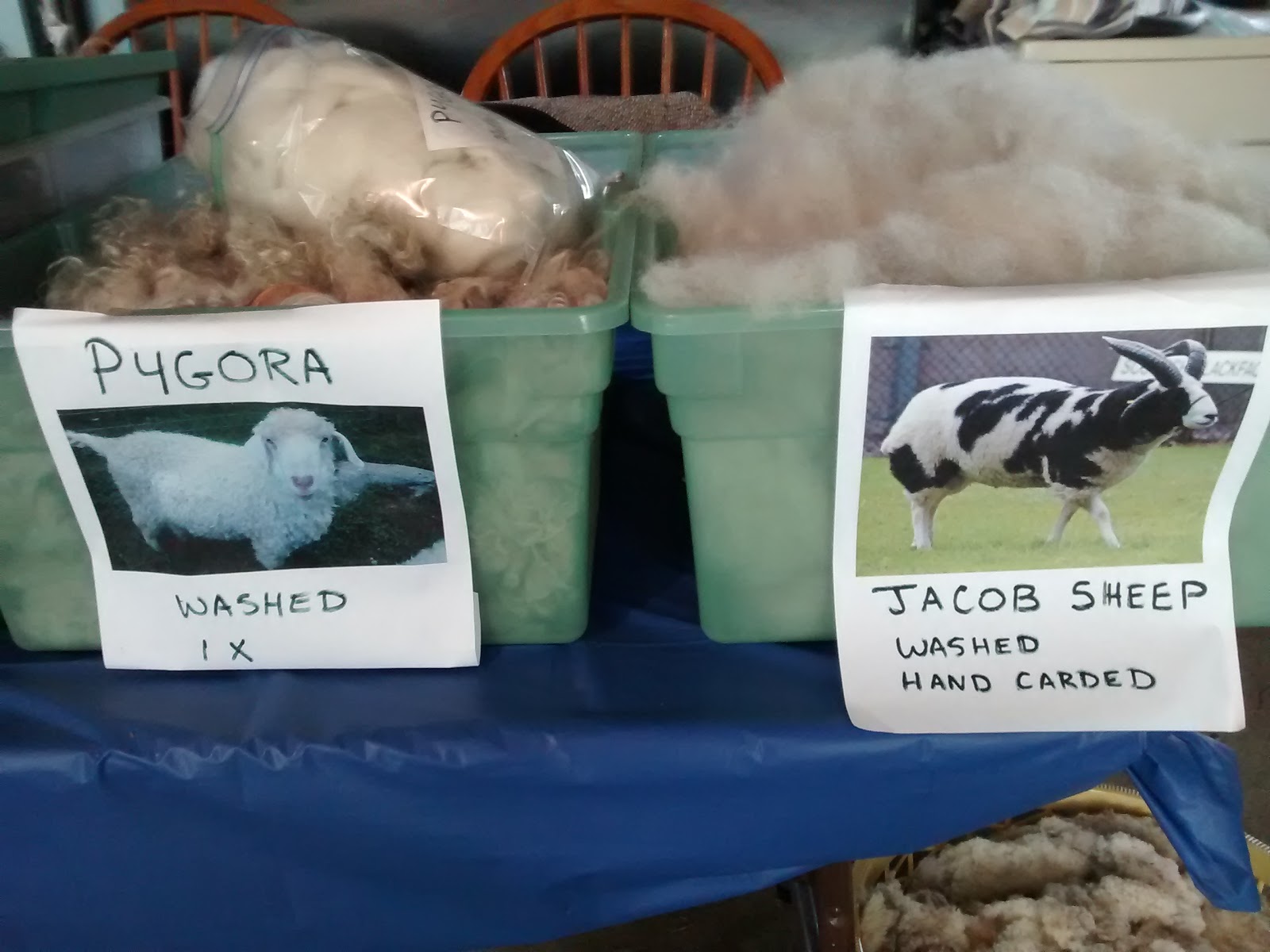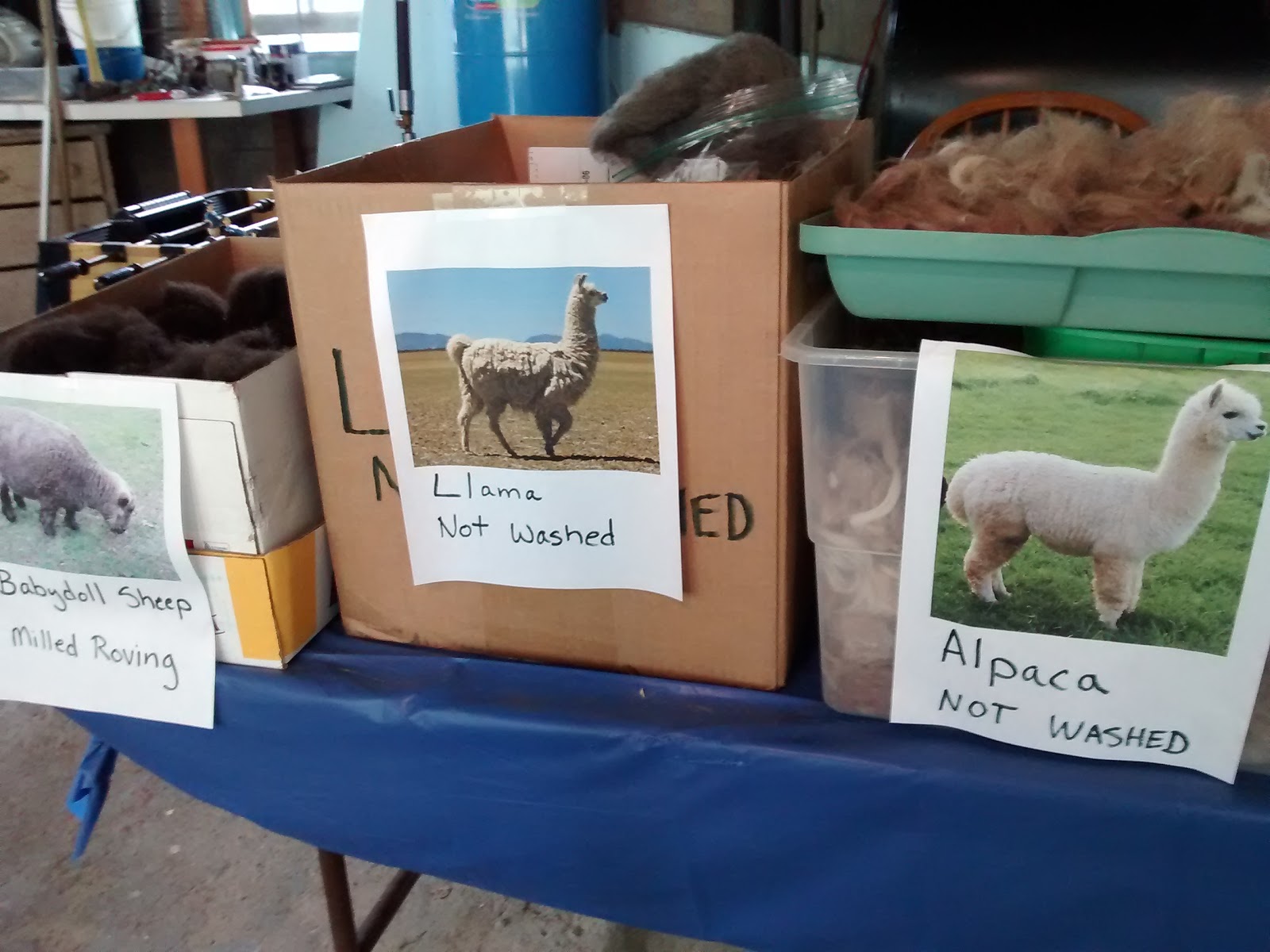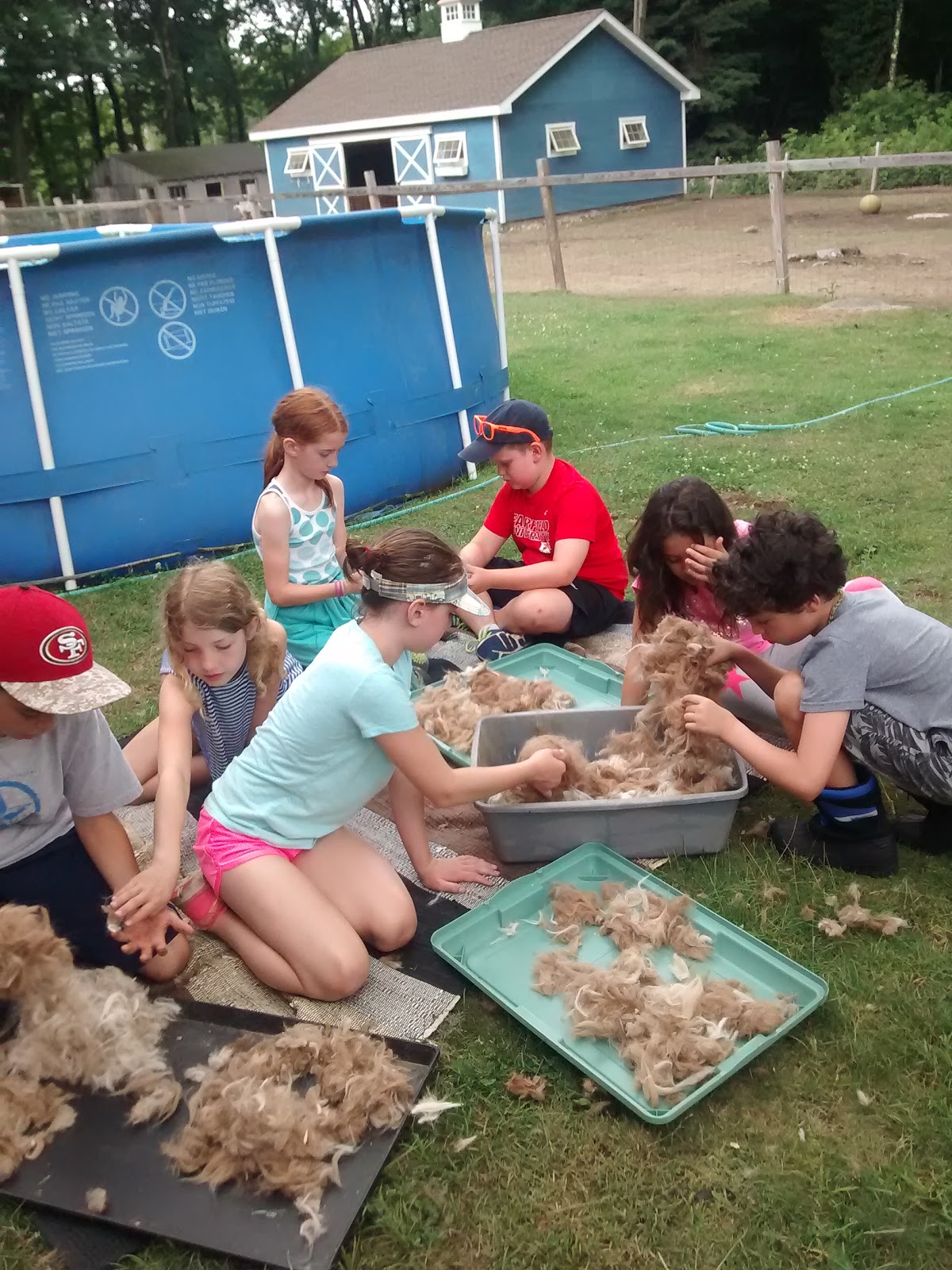 We picked through alpaca fiber and washed it.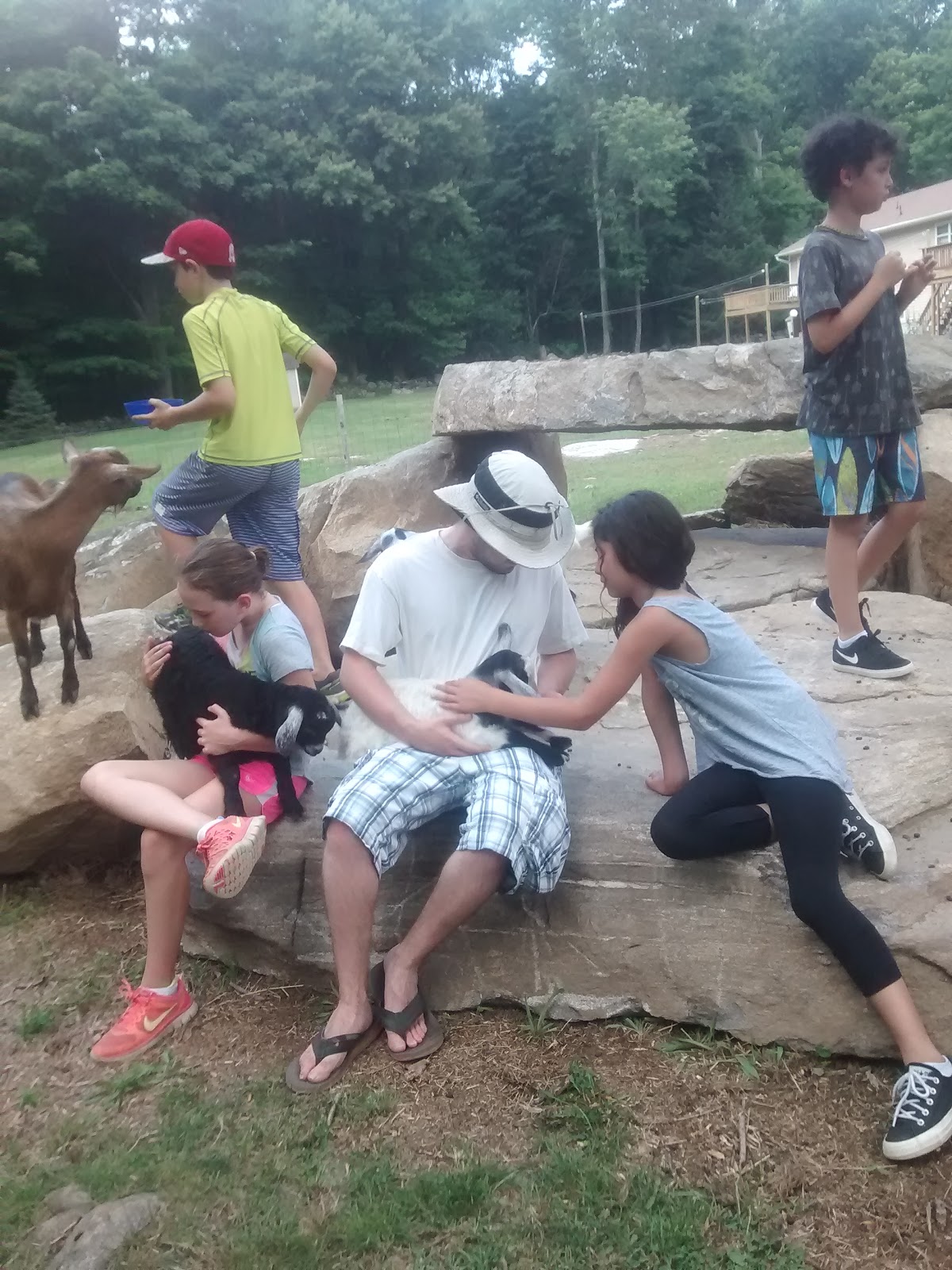 Trying to tame the new goat babies!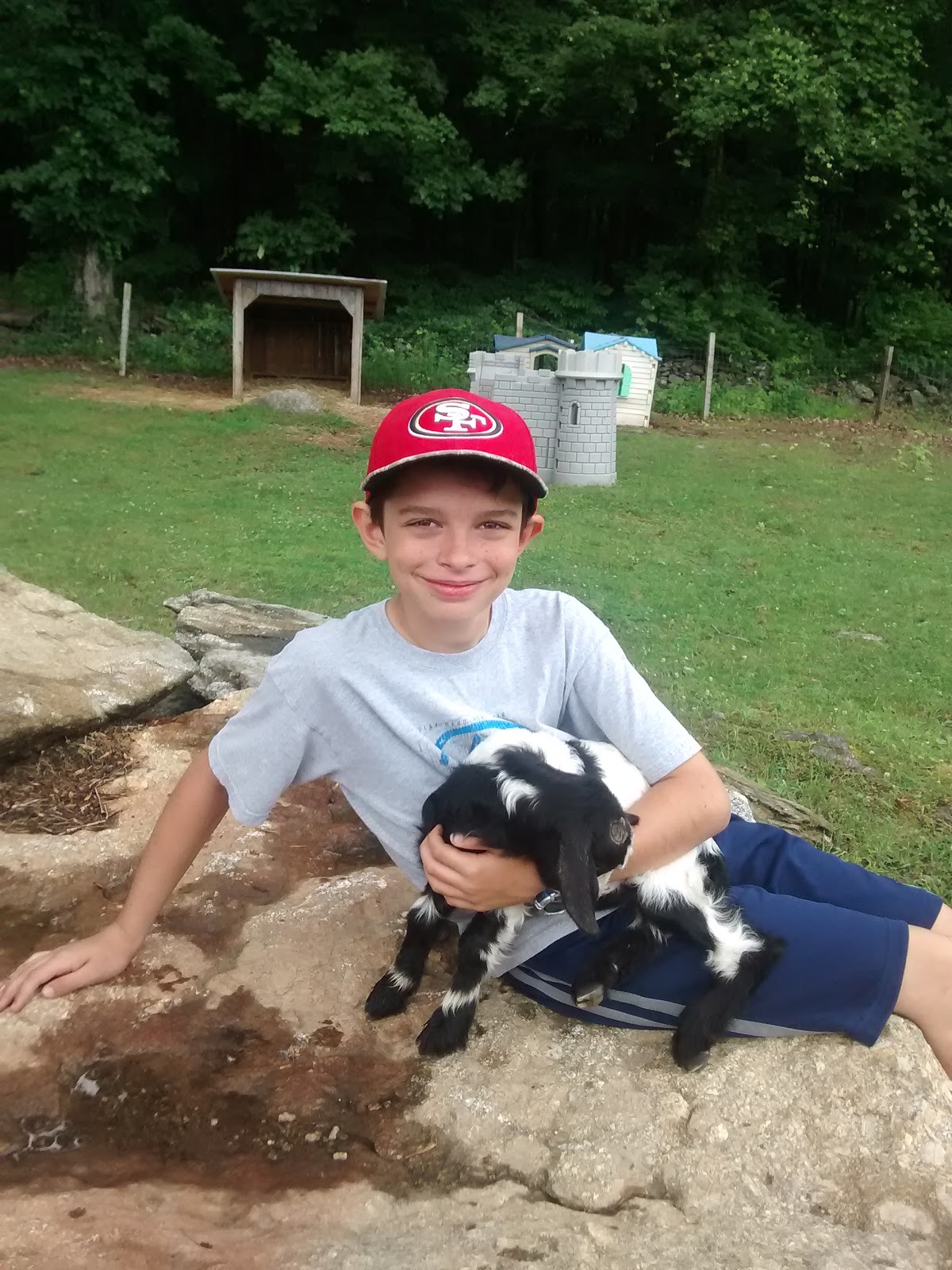 This little goat quickly became the favorite!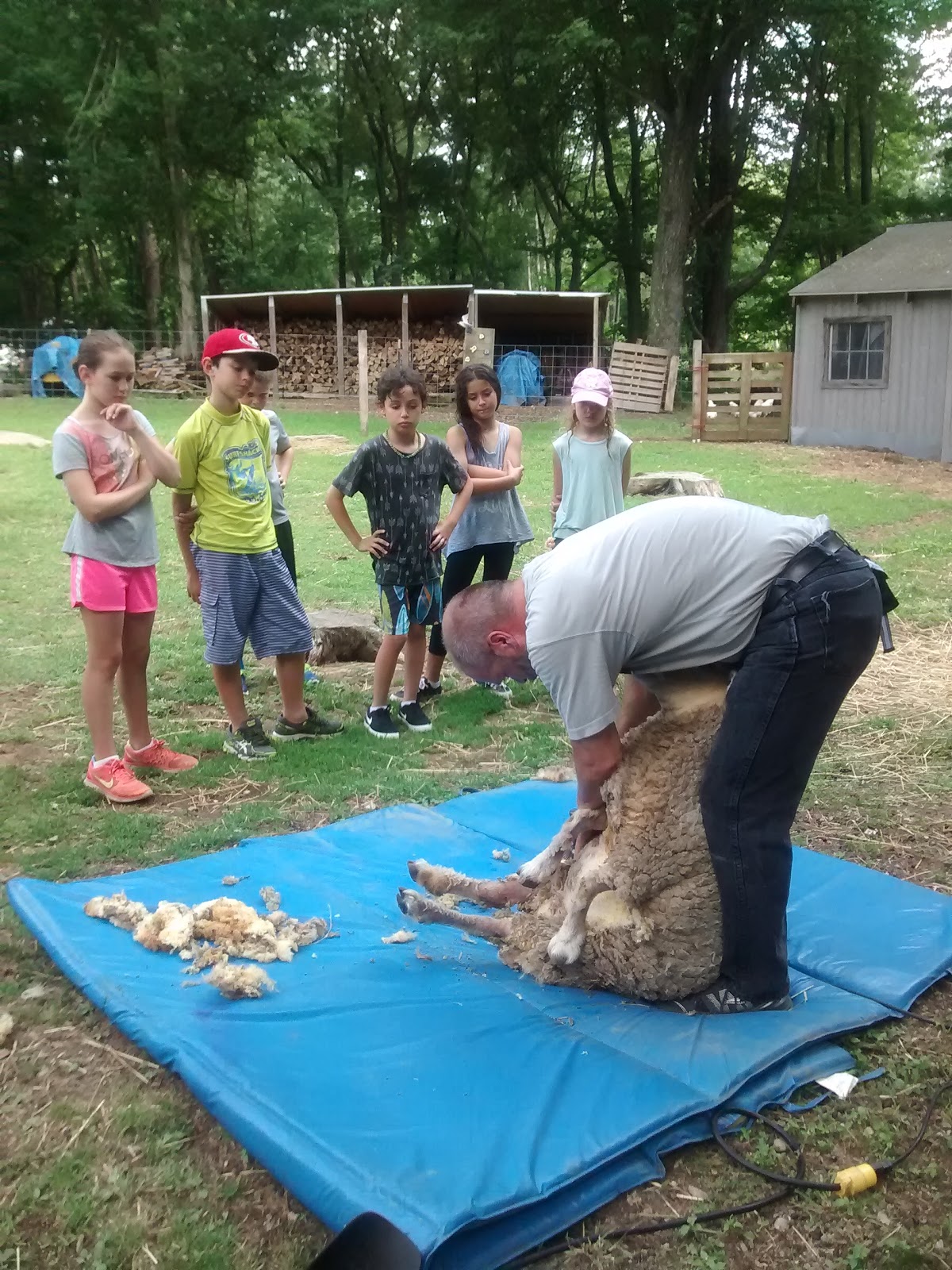 Ron East showed us how sheep are sheared and led us through the process.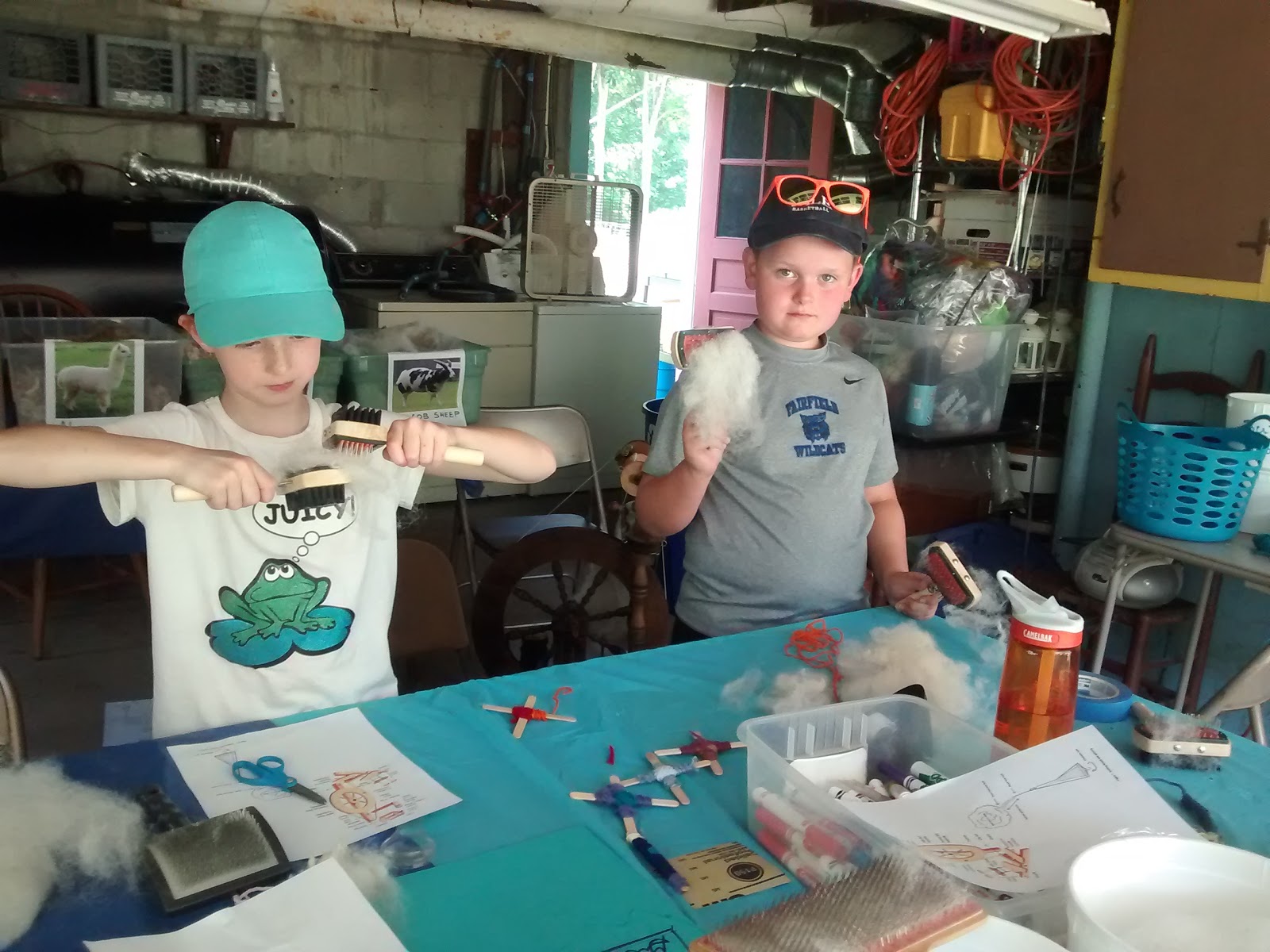 We tried hand carding washed Jacob sheep fiber,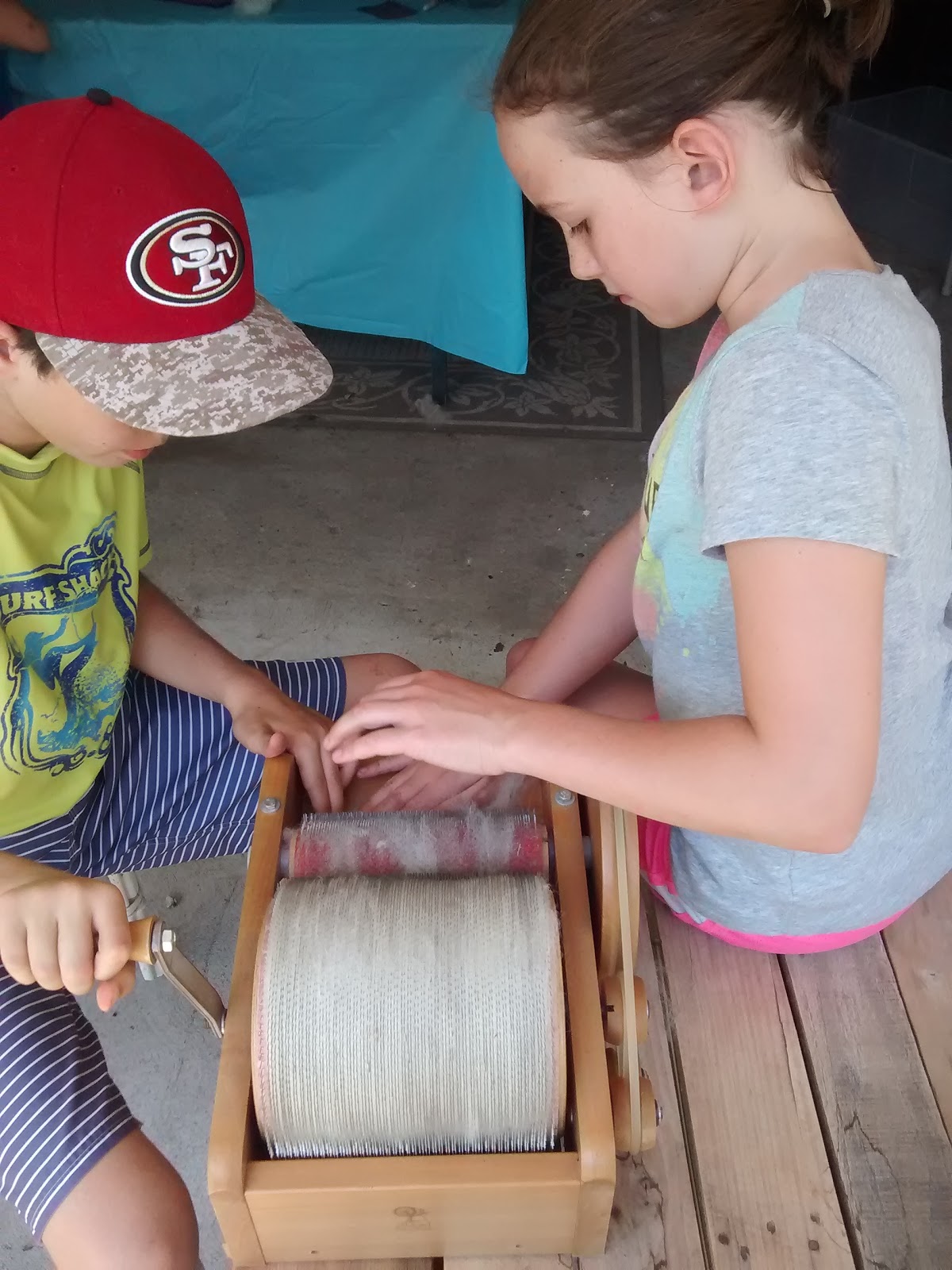 but found out the drum carder was much faster and easier.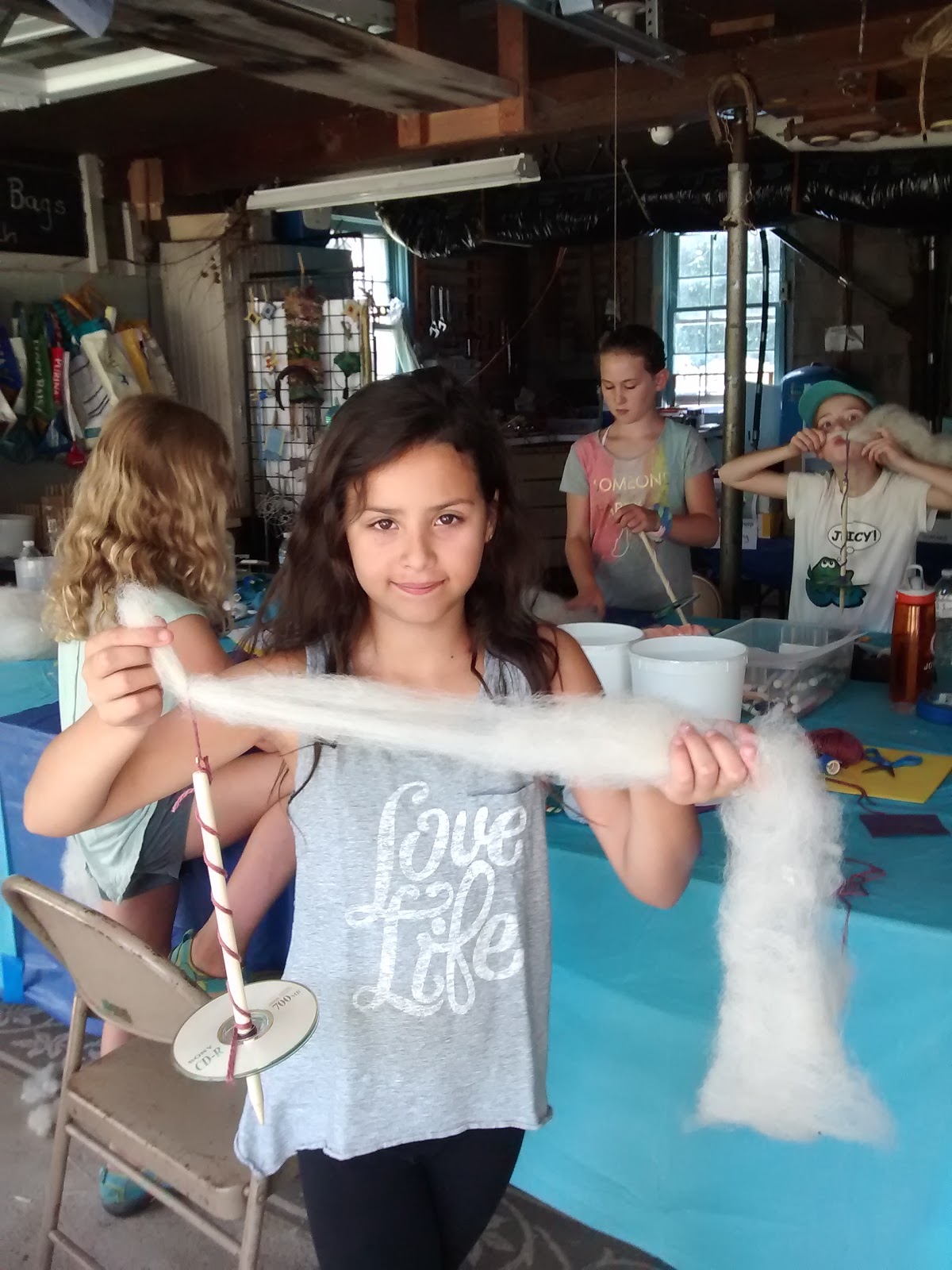 We made drop spindles out of CD's.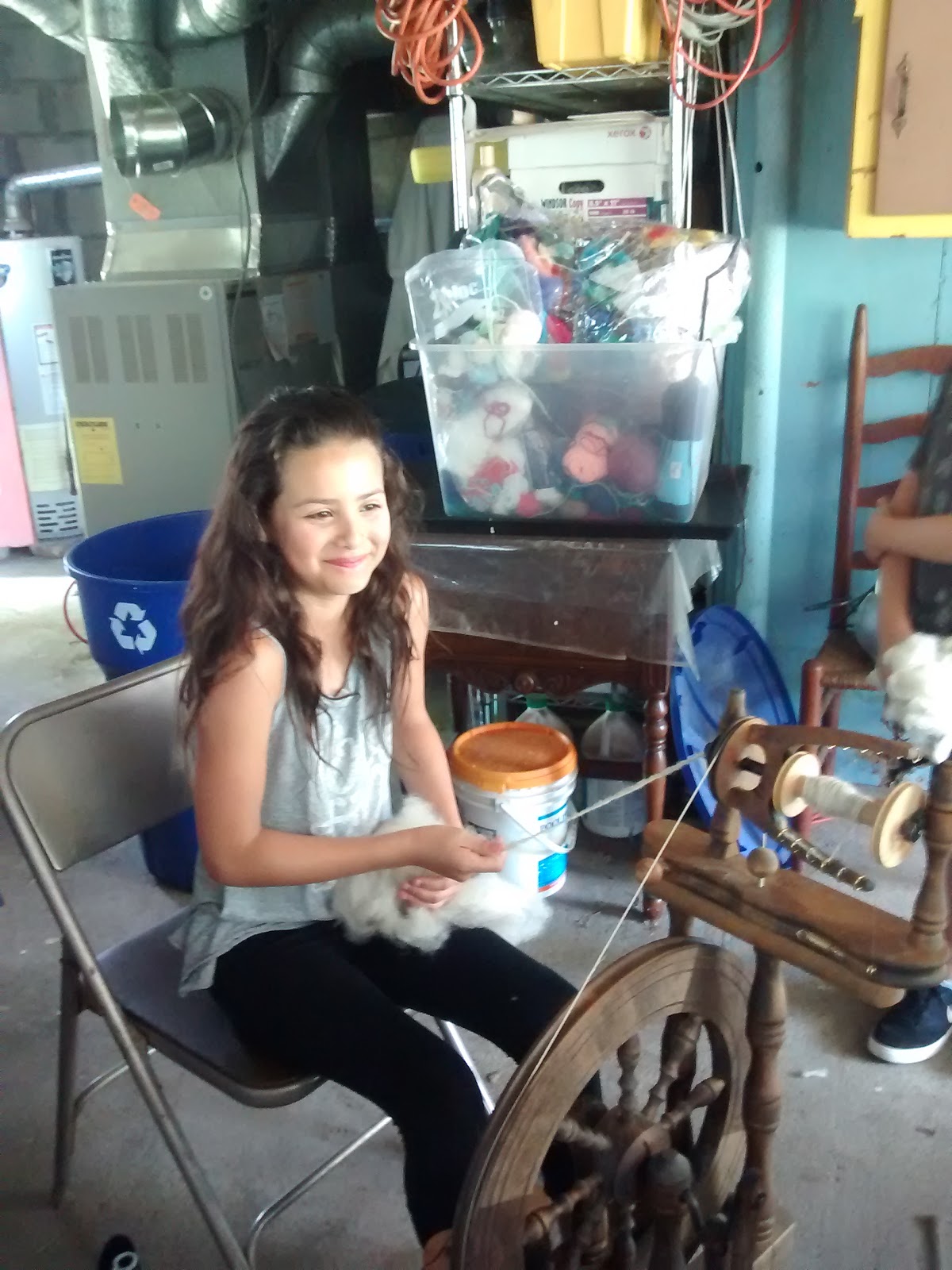 And tried a spinning wheel.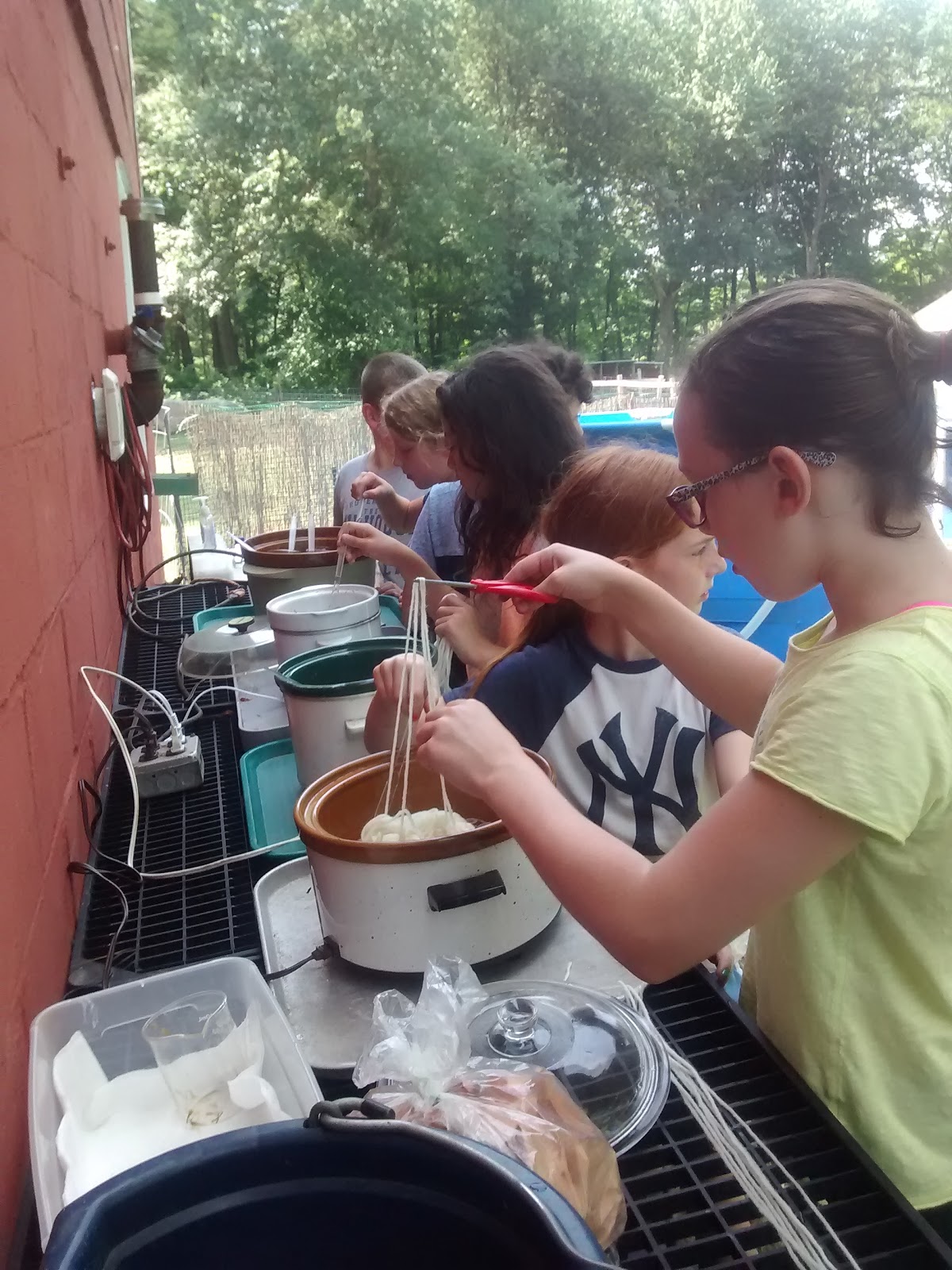 We simmered cabbage, onions, black walnut, turmeric, and marigolds to make natural dyes.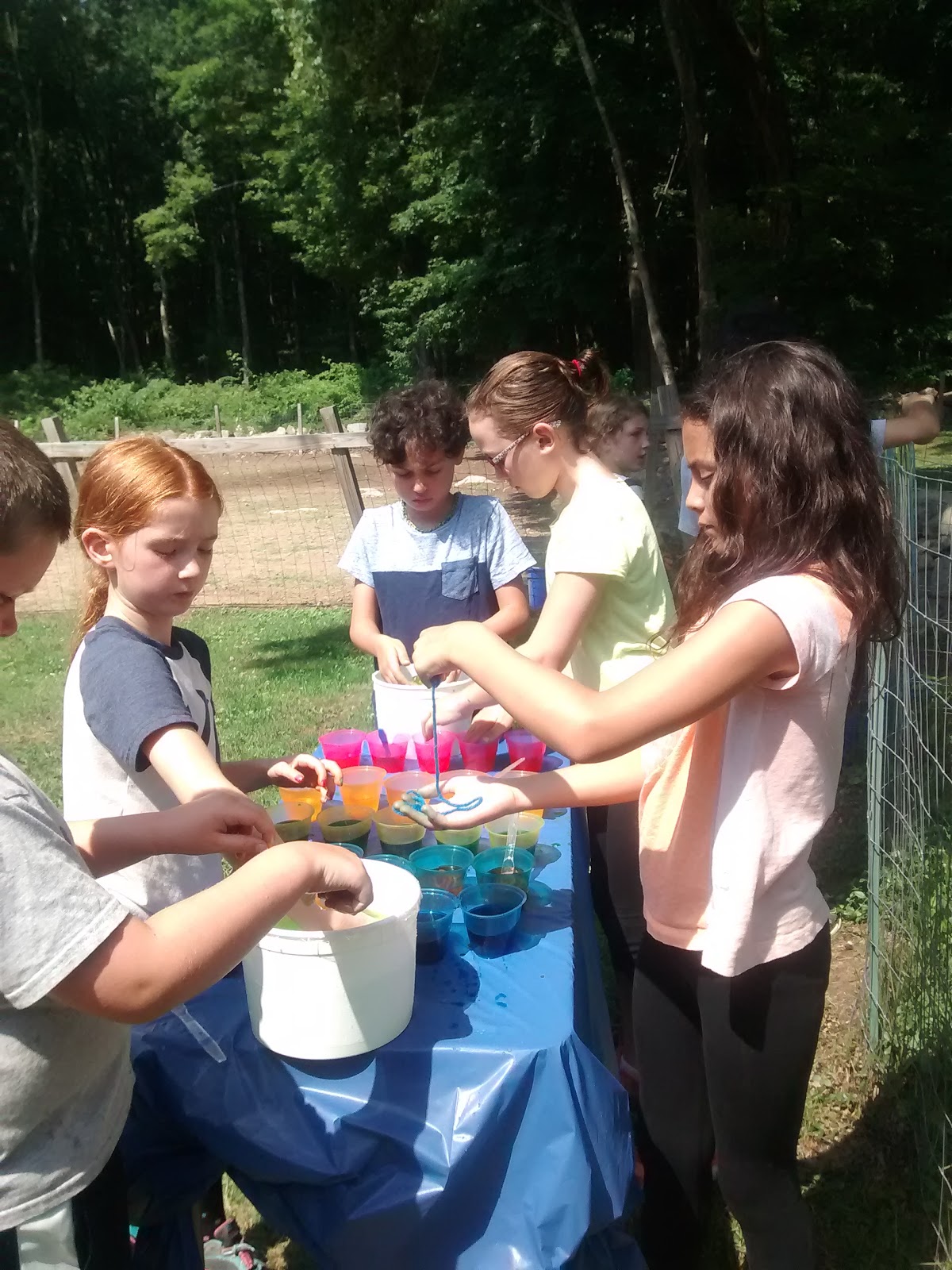 We made " not so natural" dyes with Paas Easter egg dye and Kool-aid.
Results!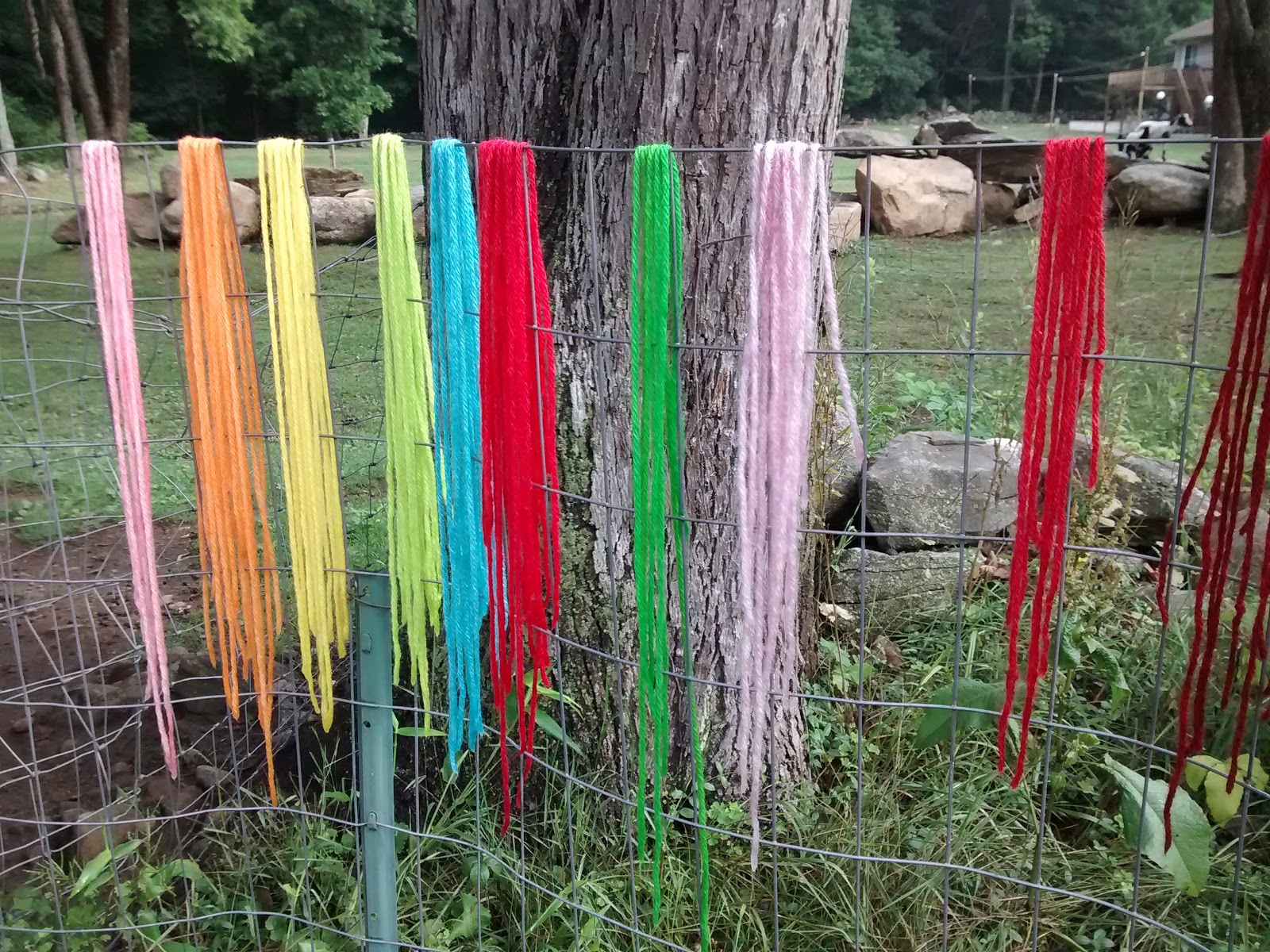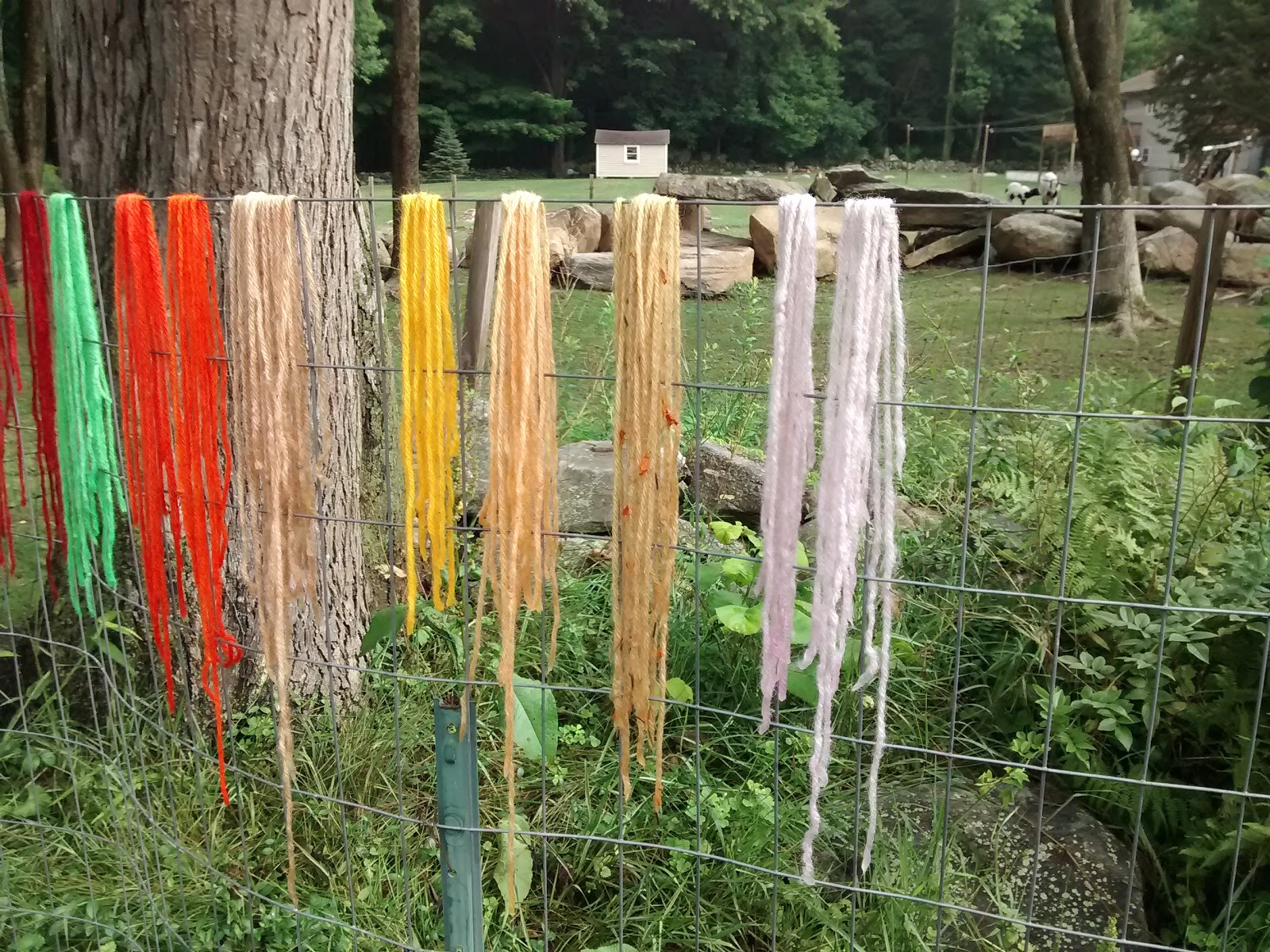 ---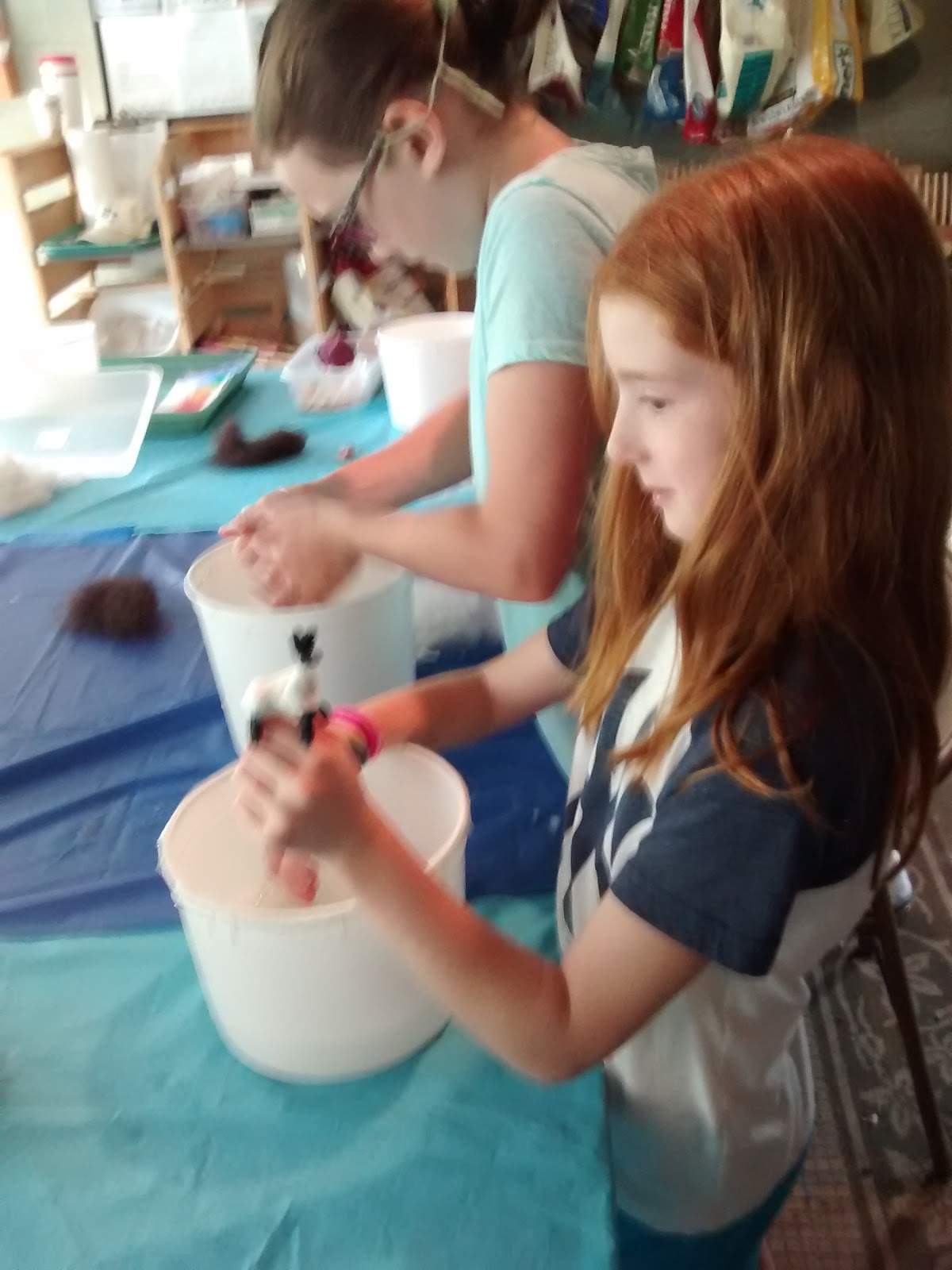 Wet felting to make sheep.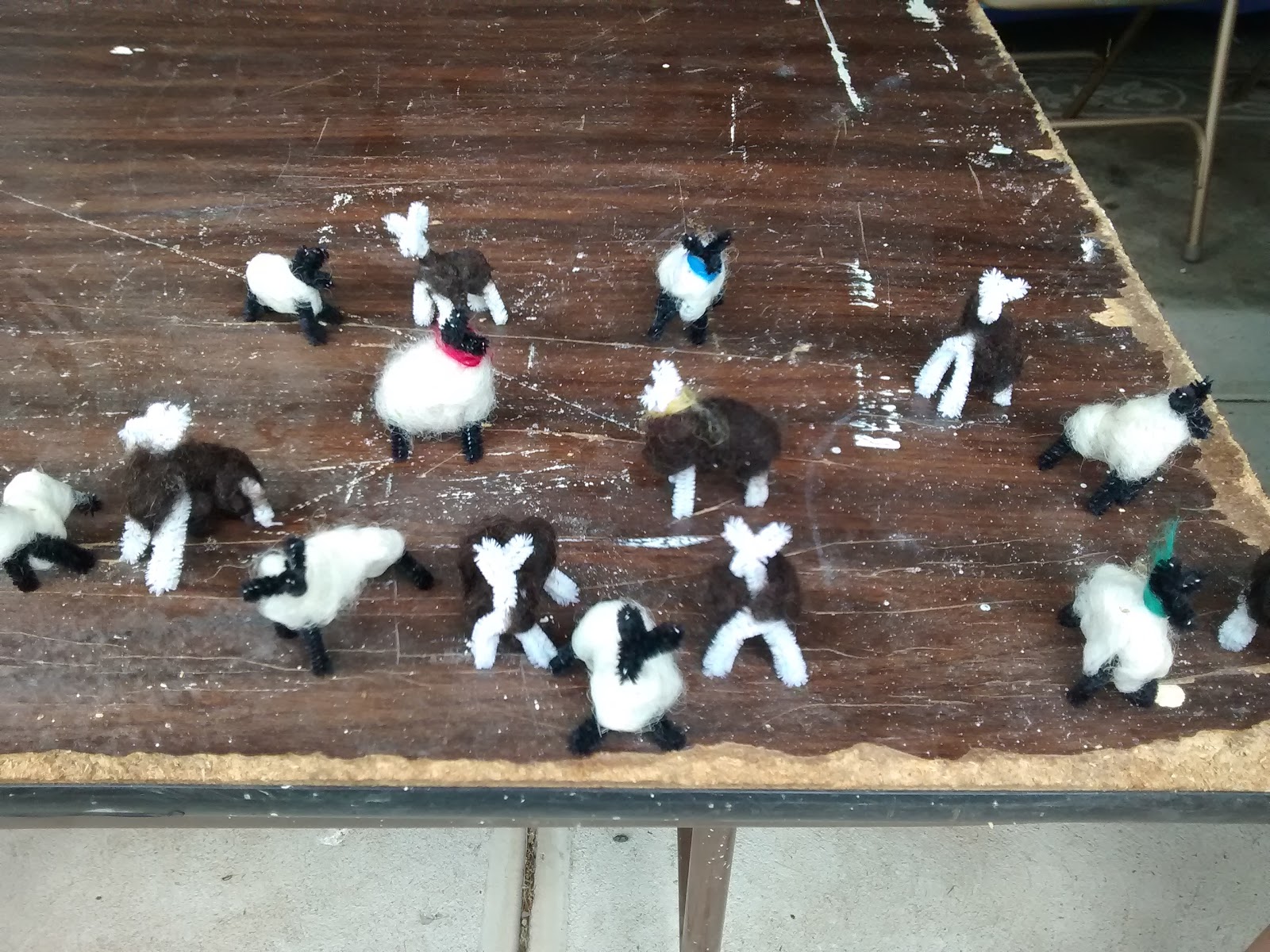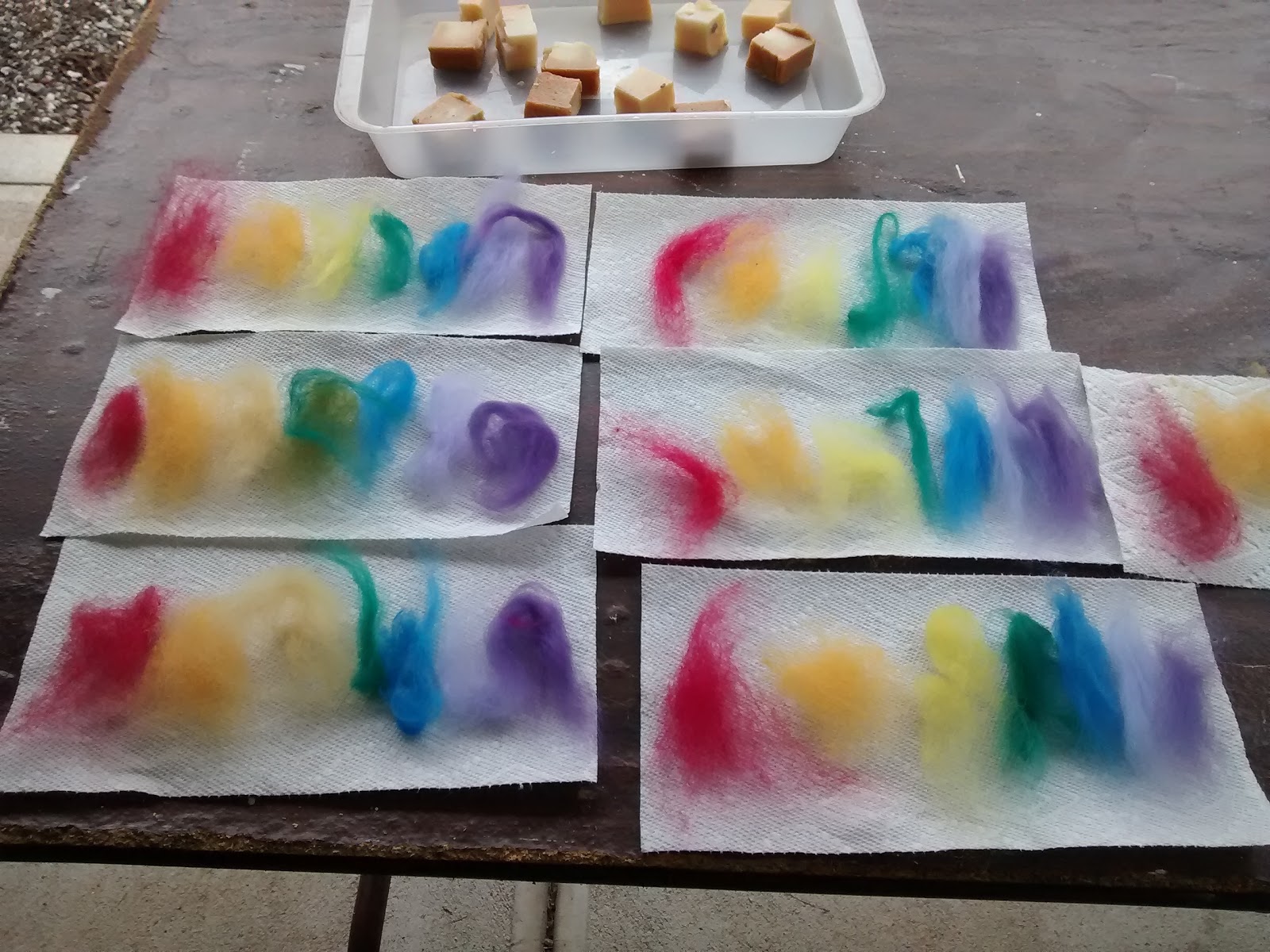 Dyed roving used to make beads.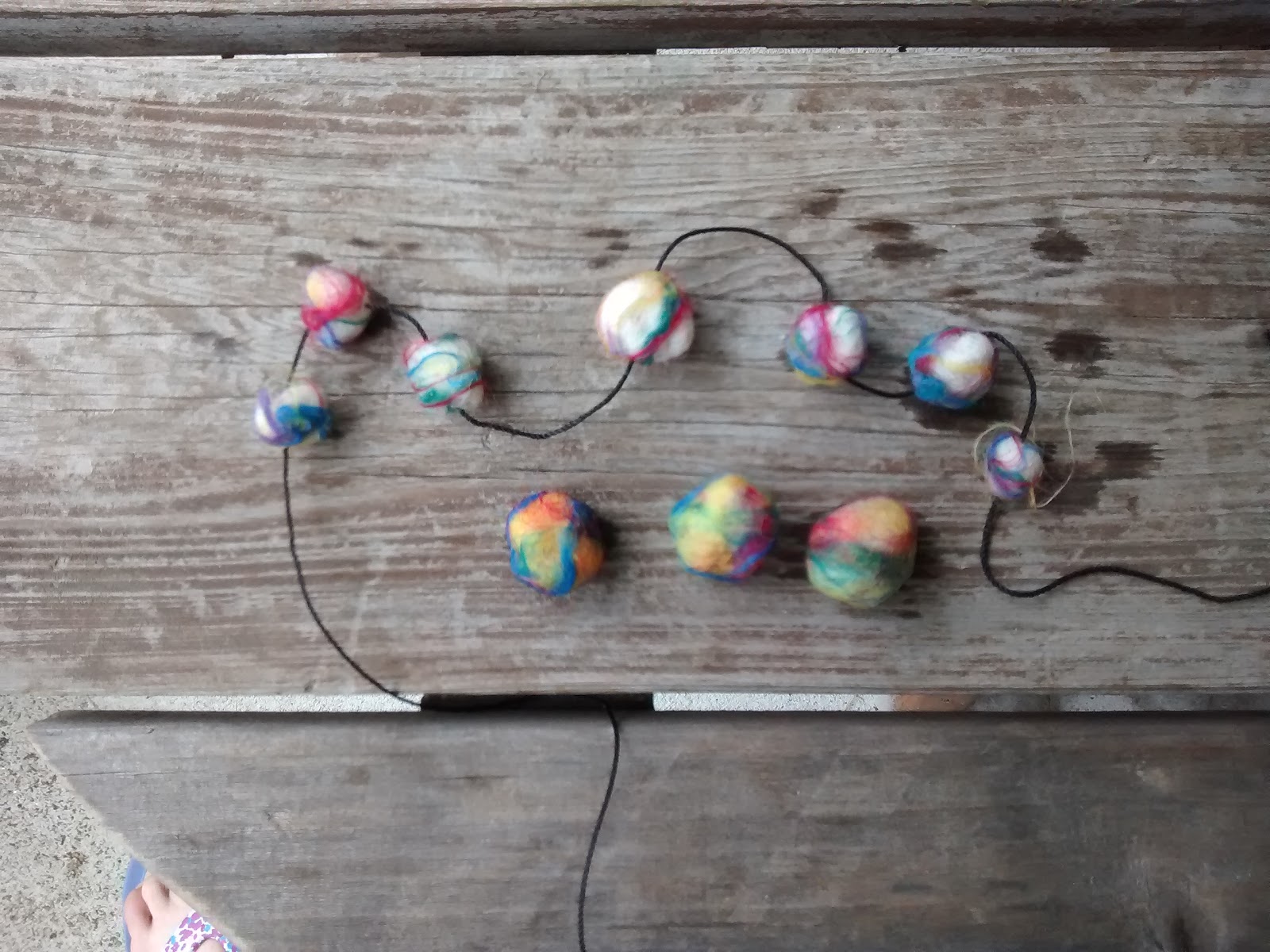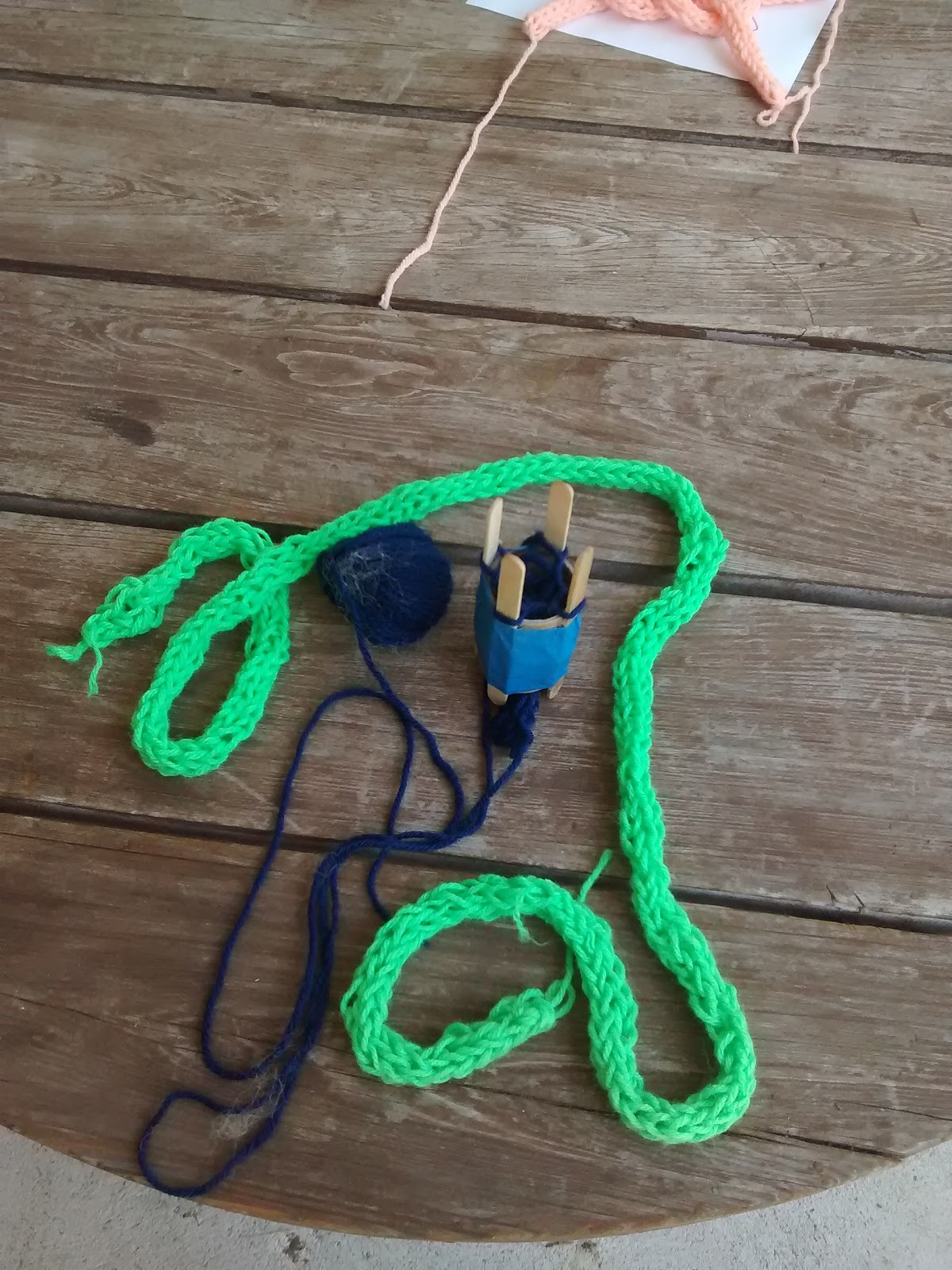 Everyone made a spool knitter.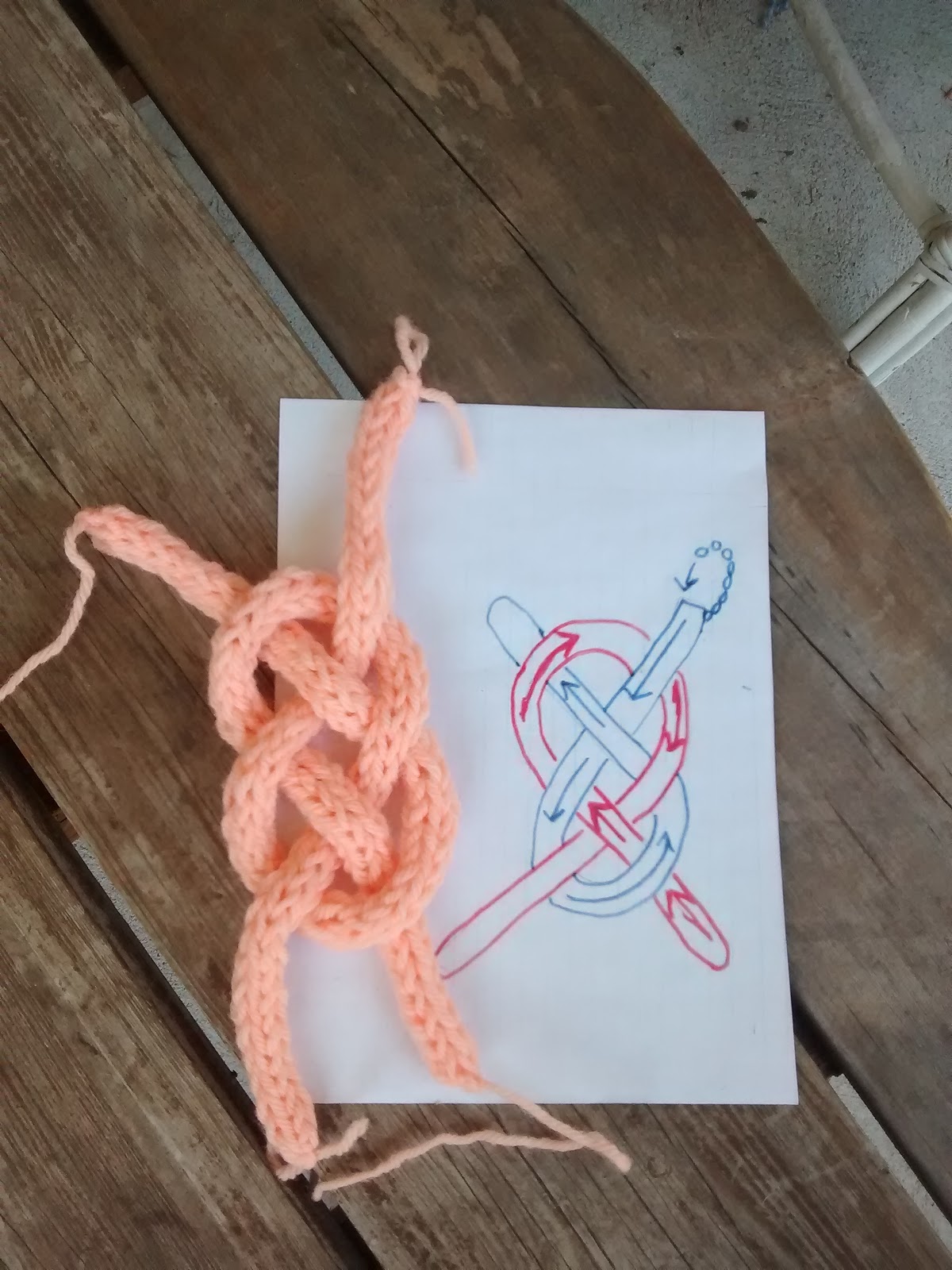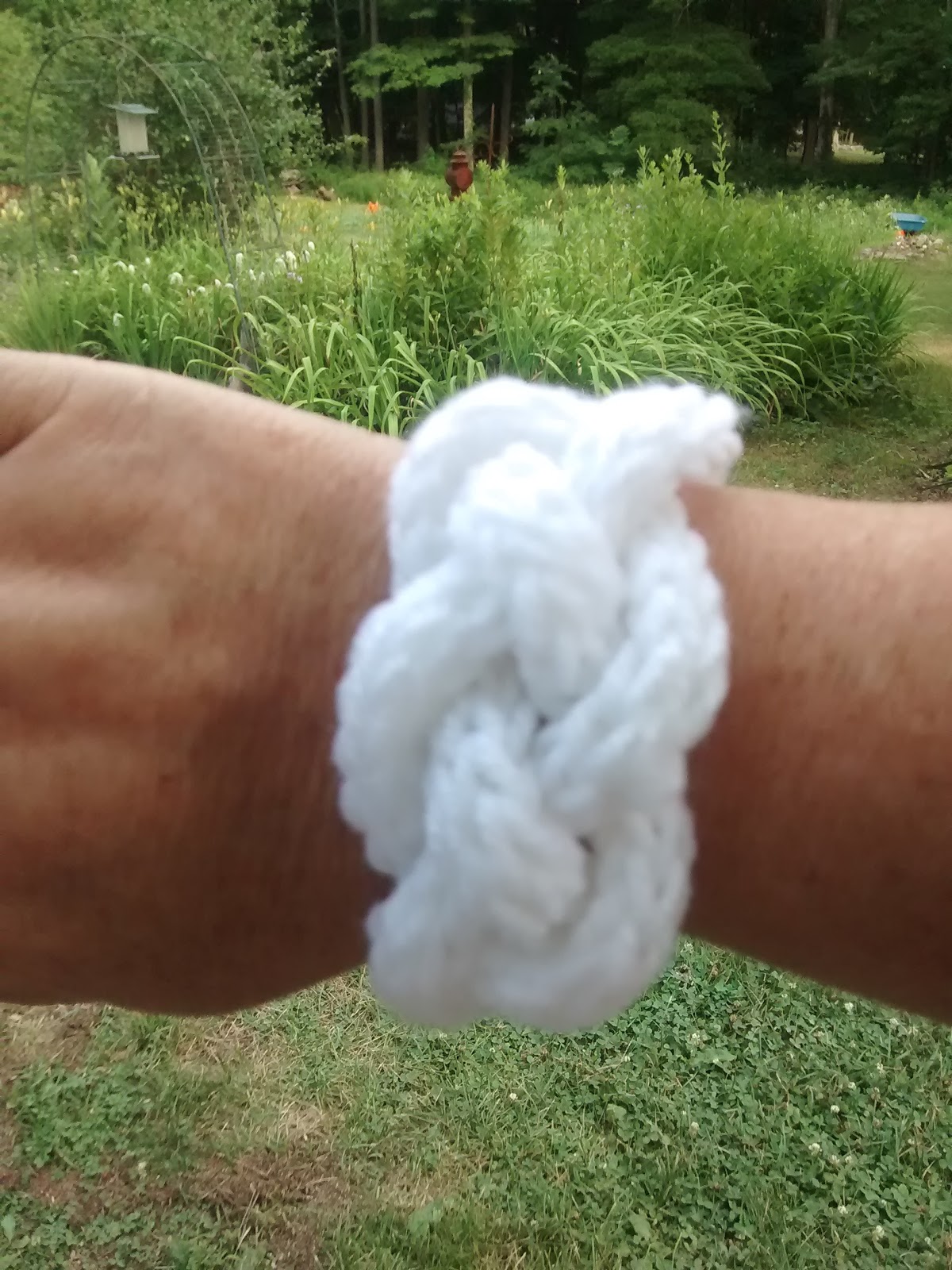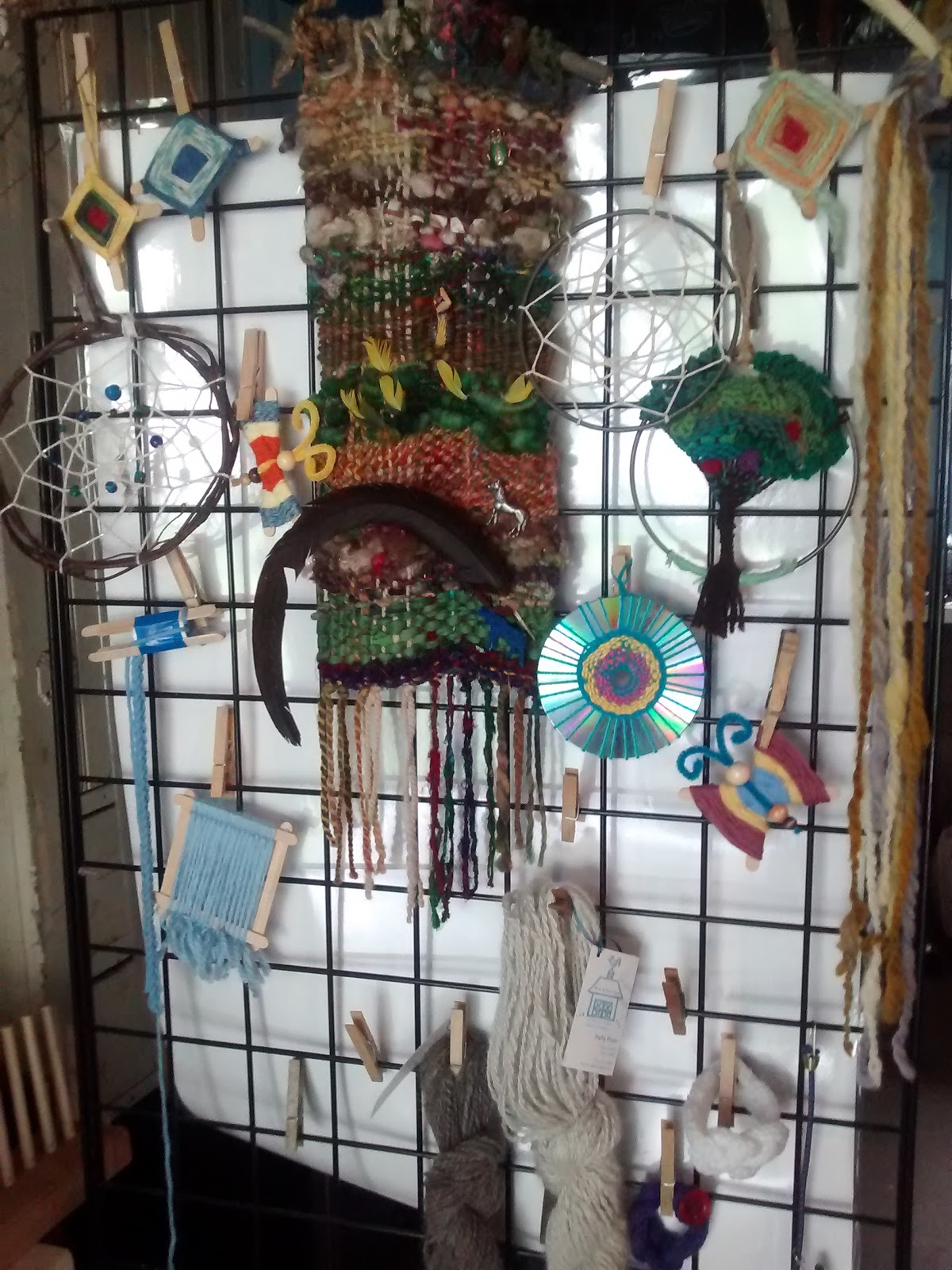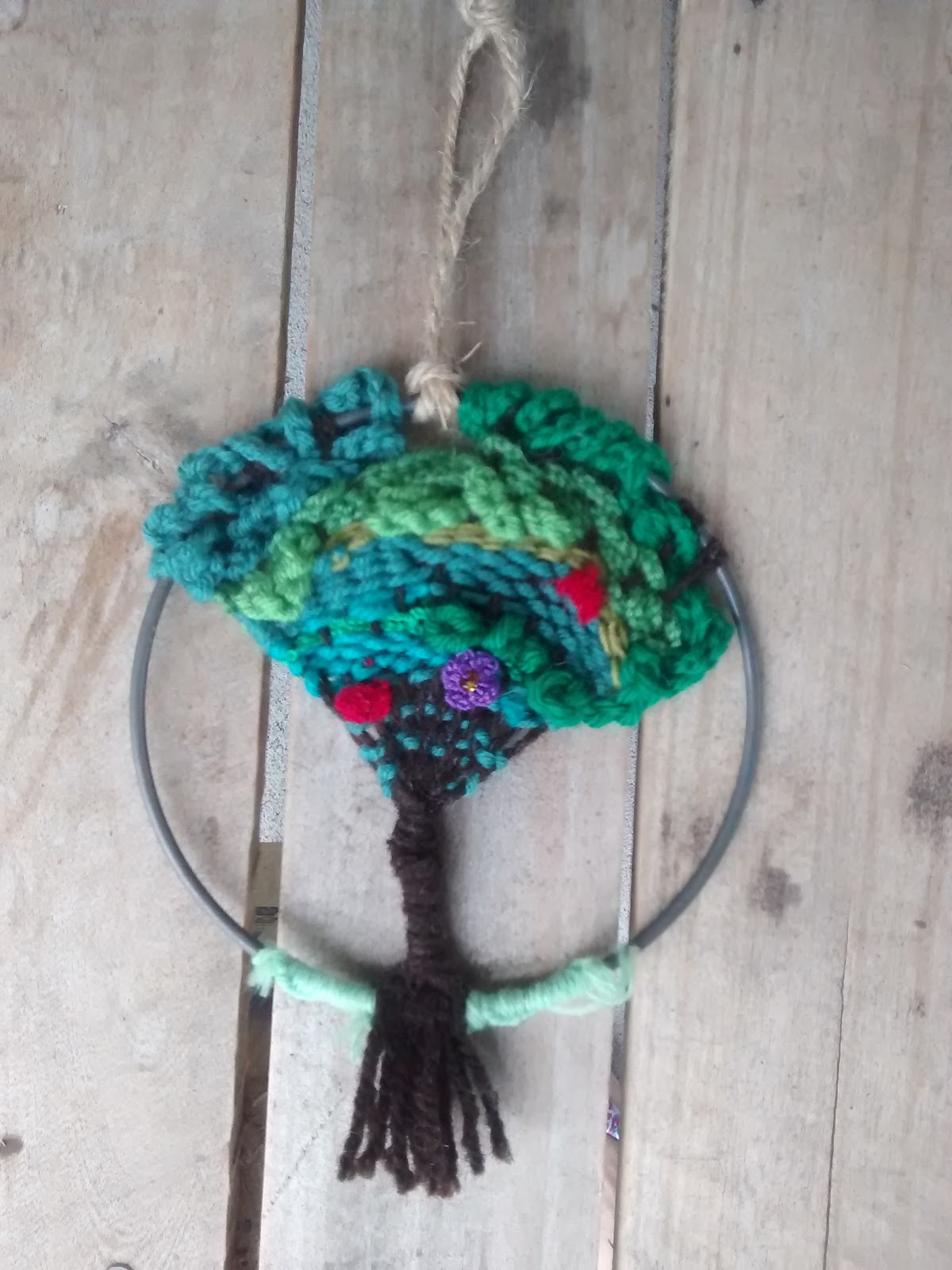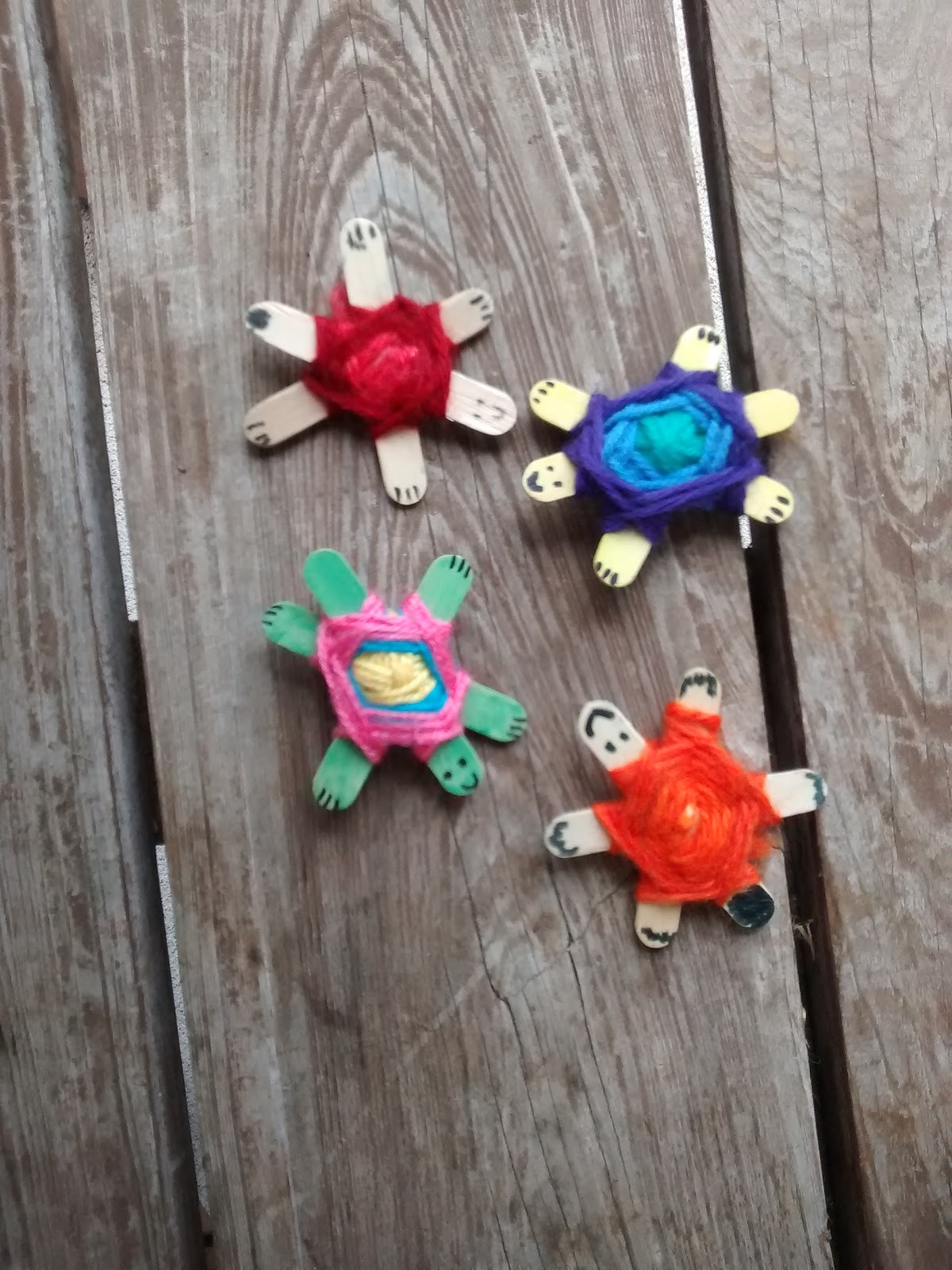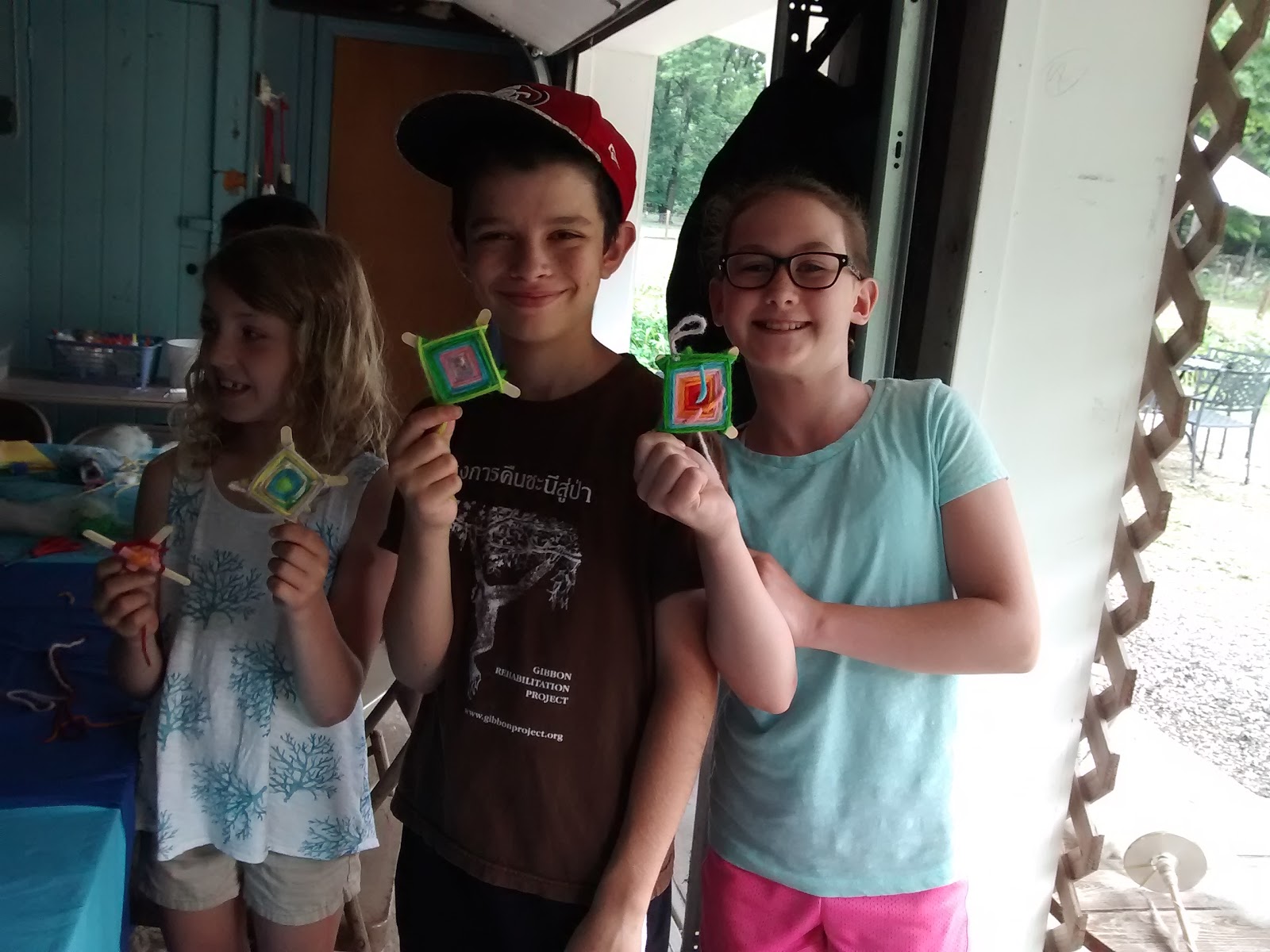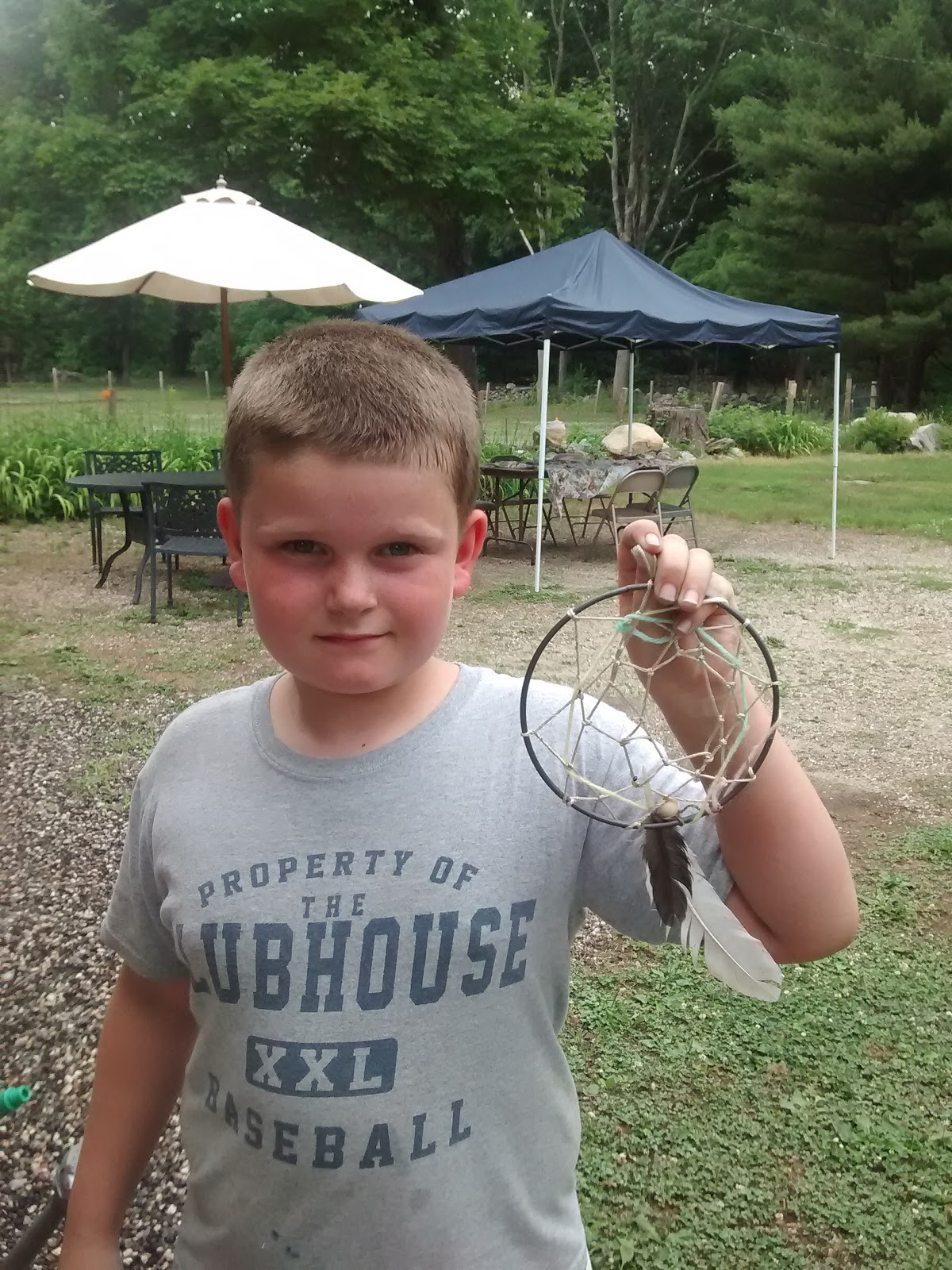 ---
We all opted to spend one afternoon learning about horses and taking a riding lesson!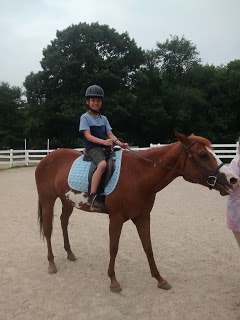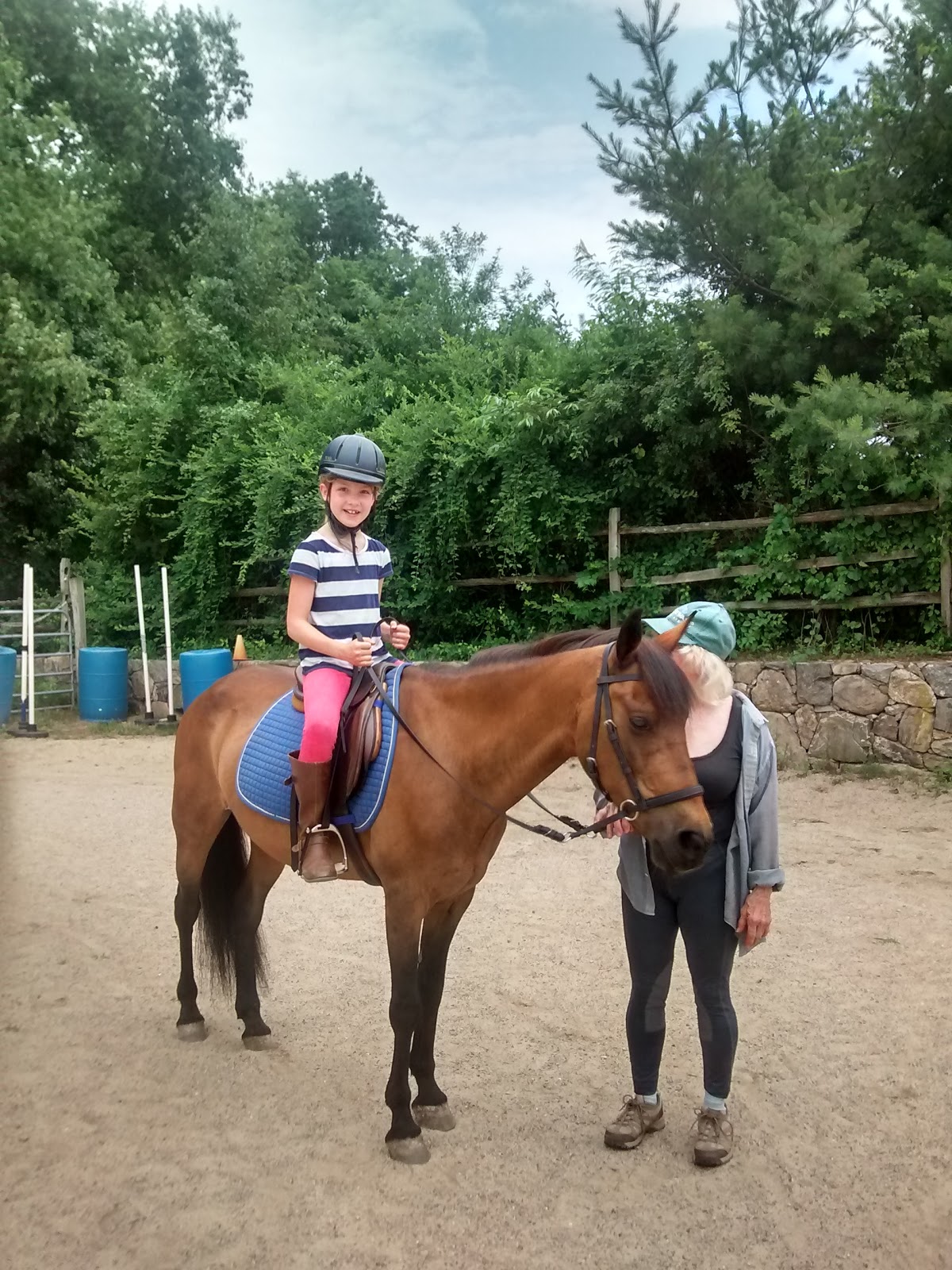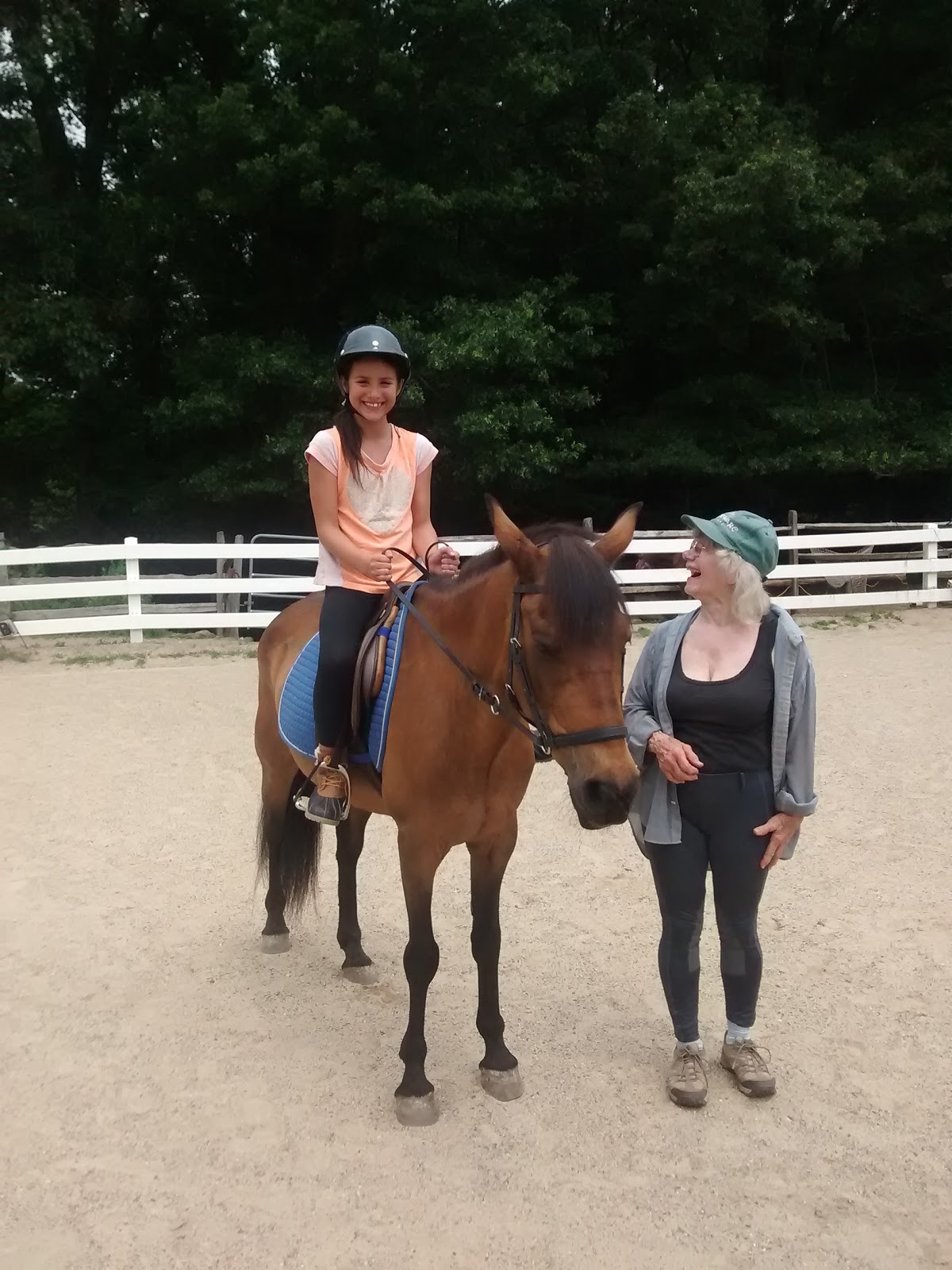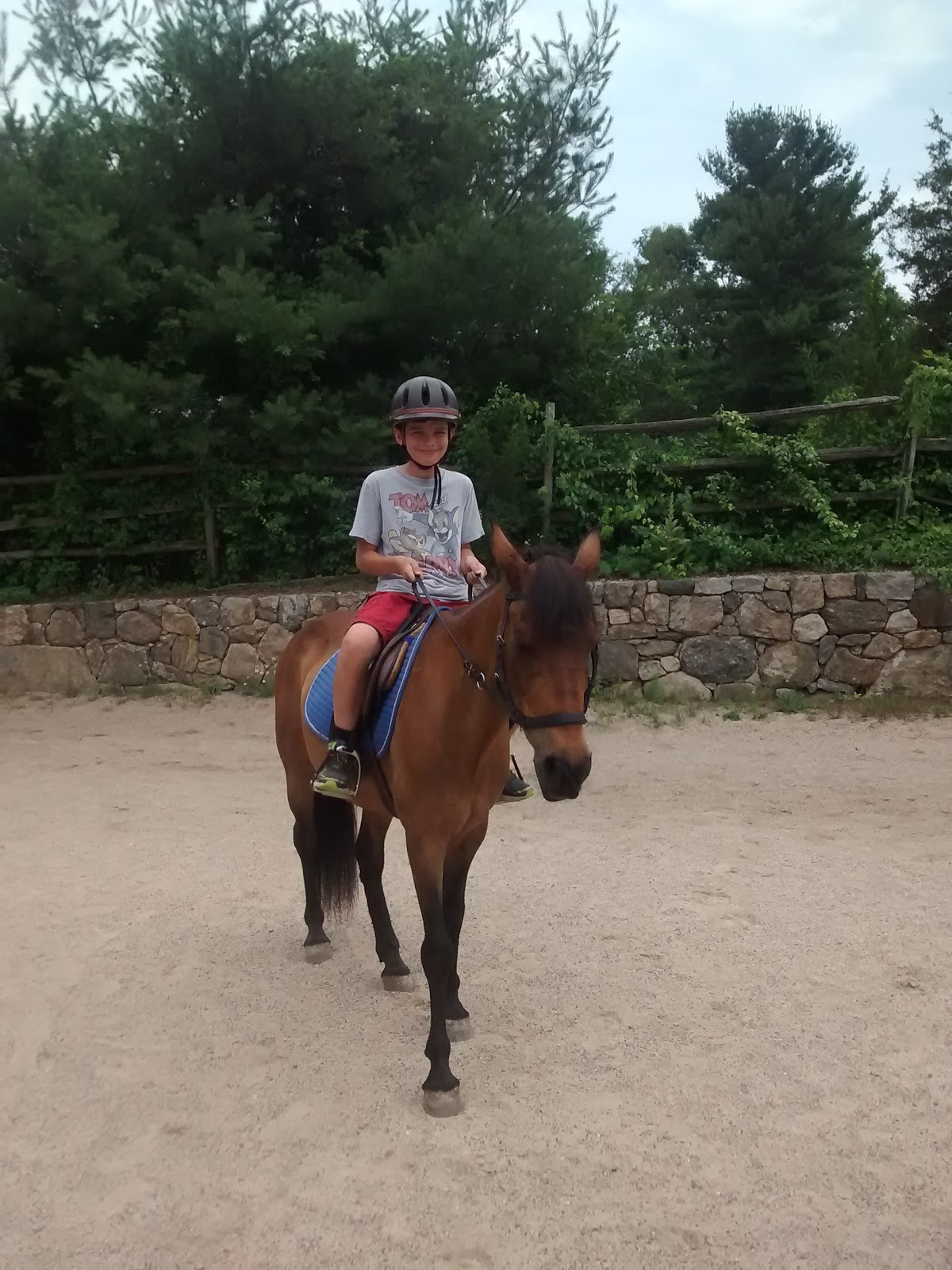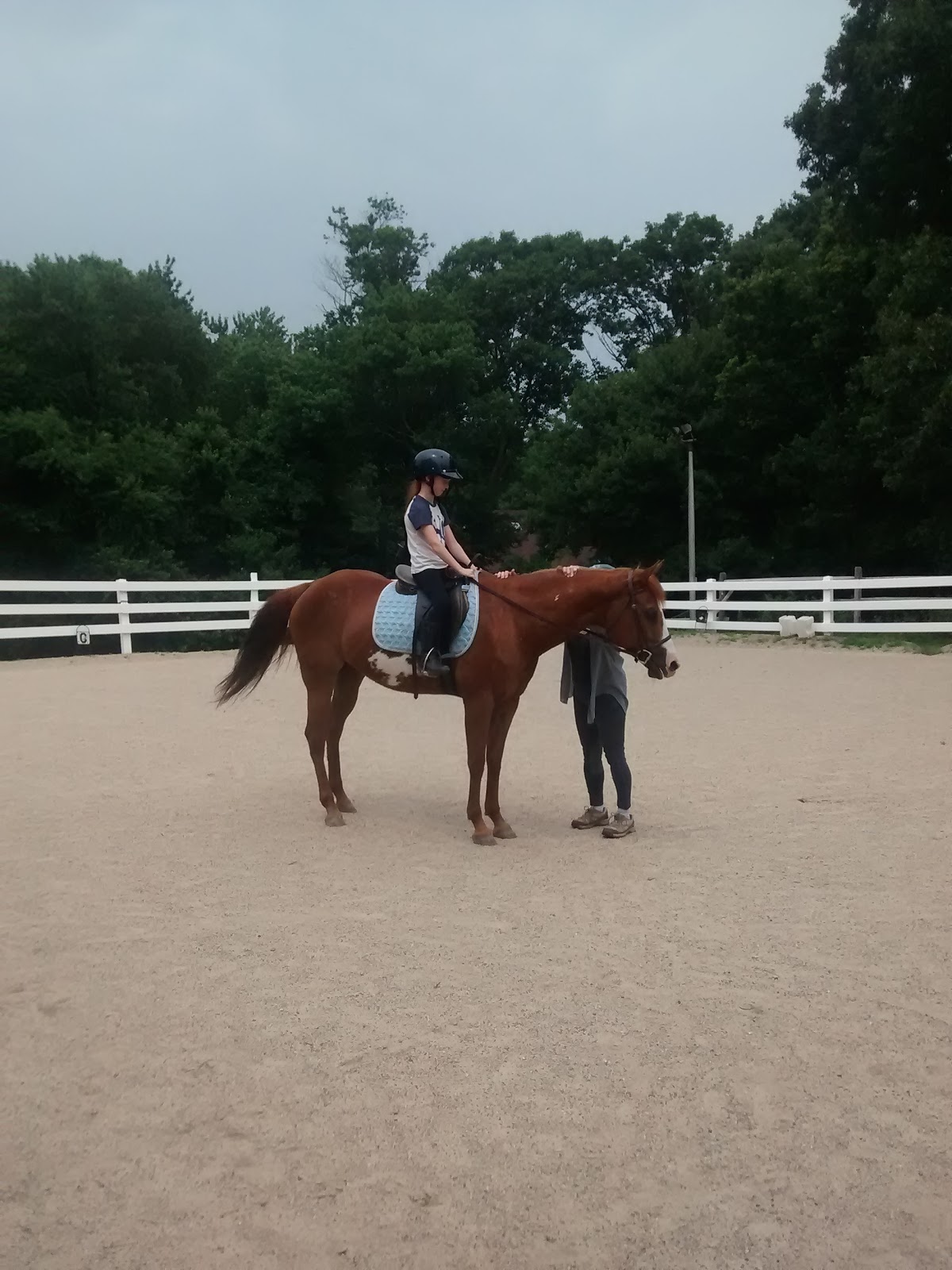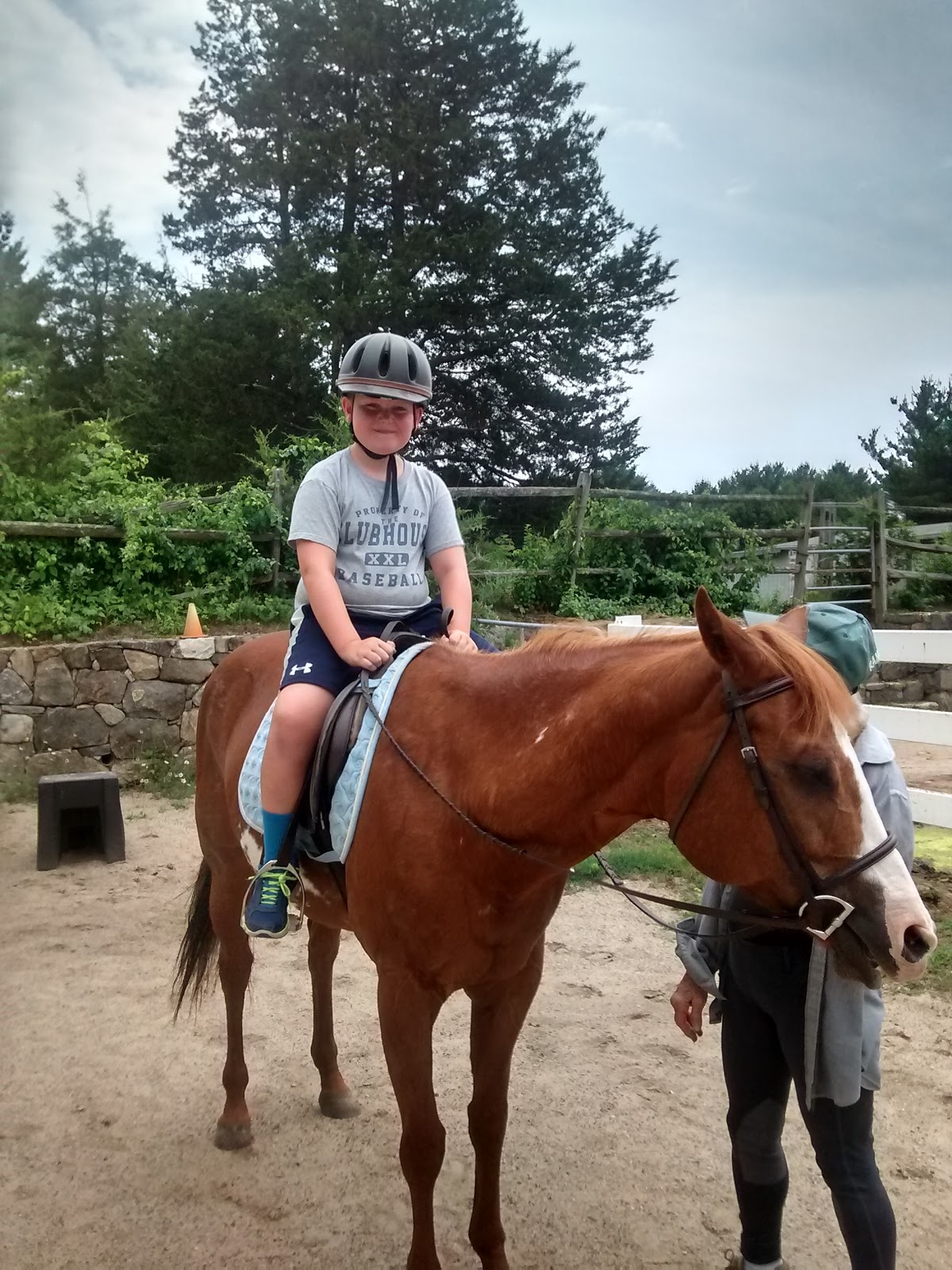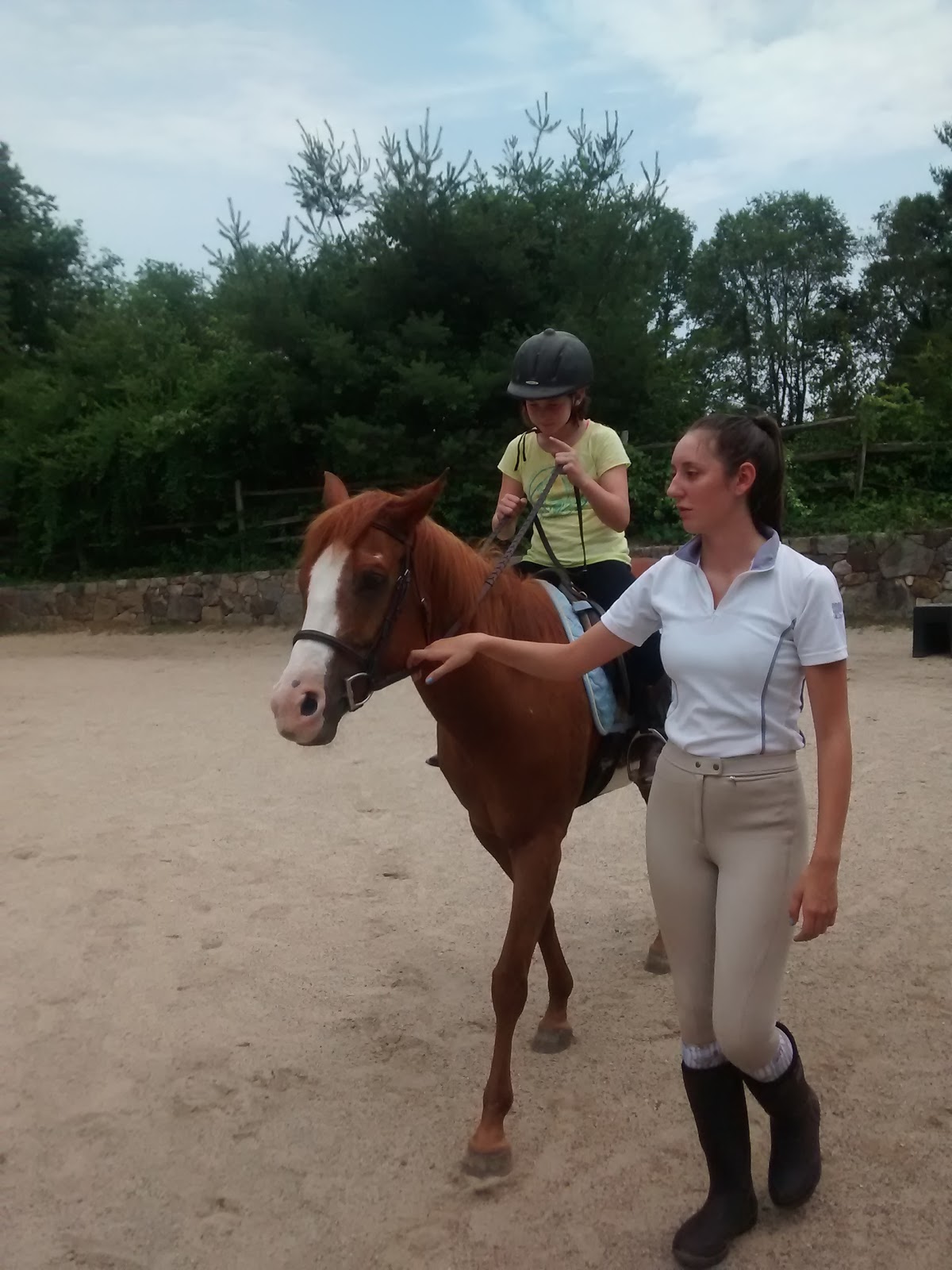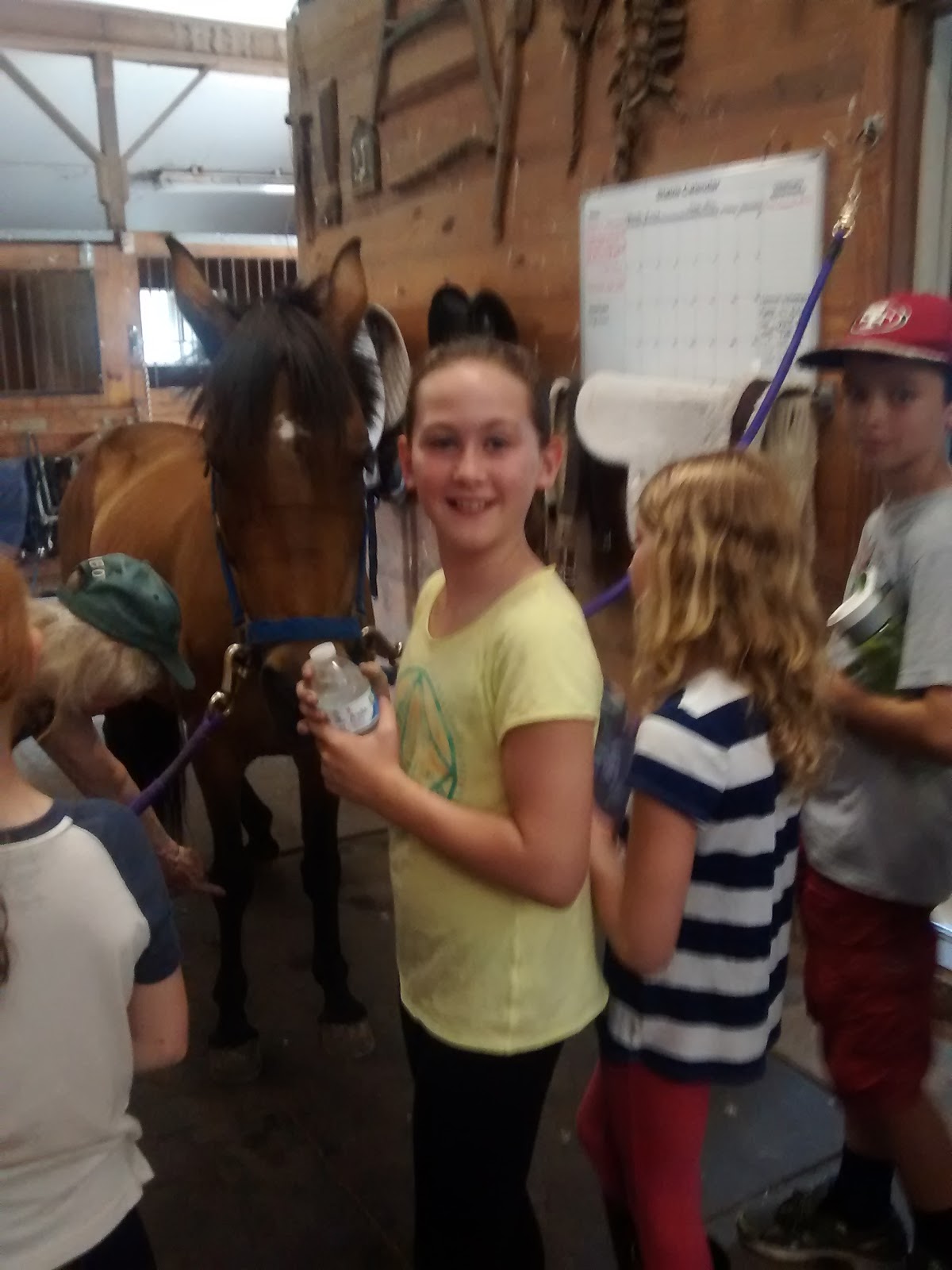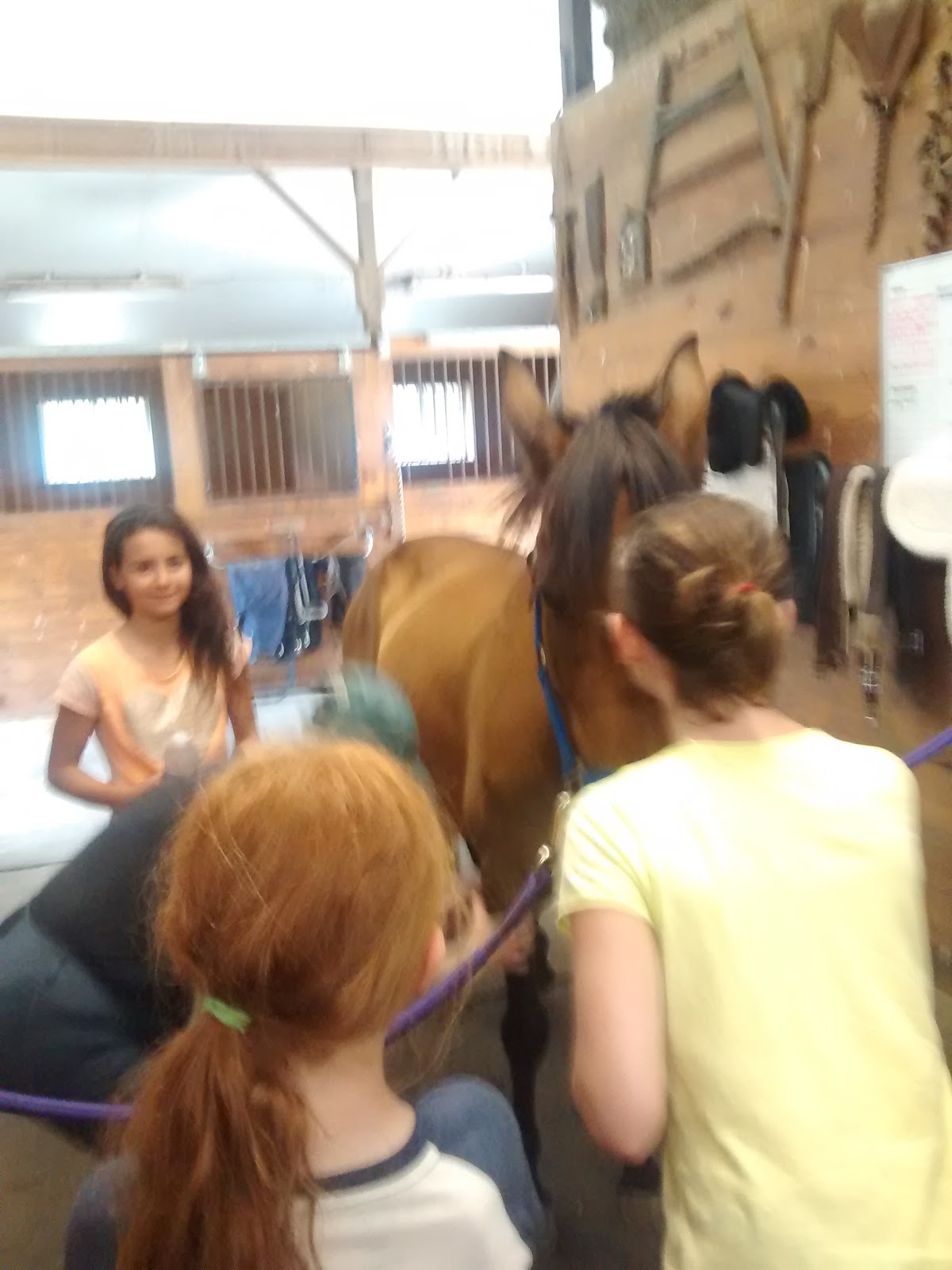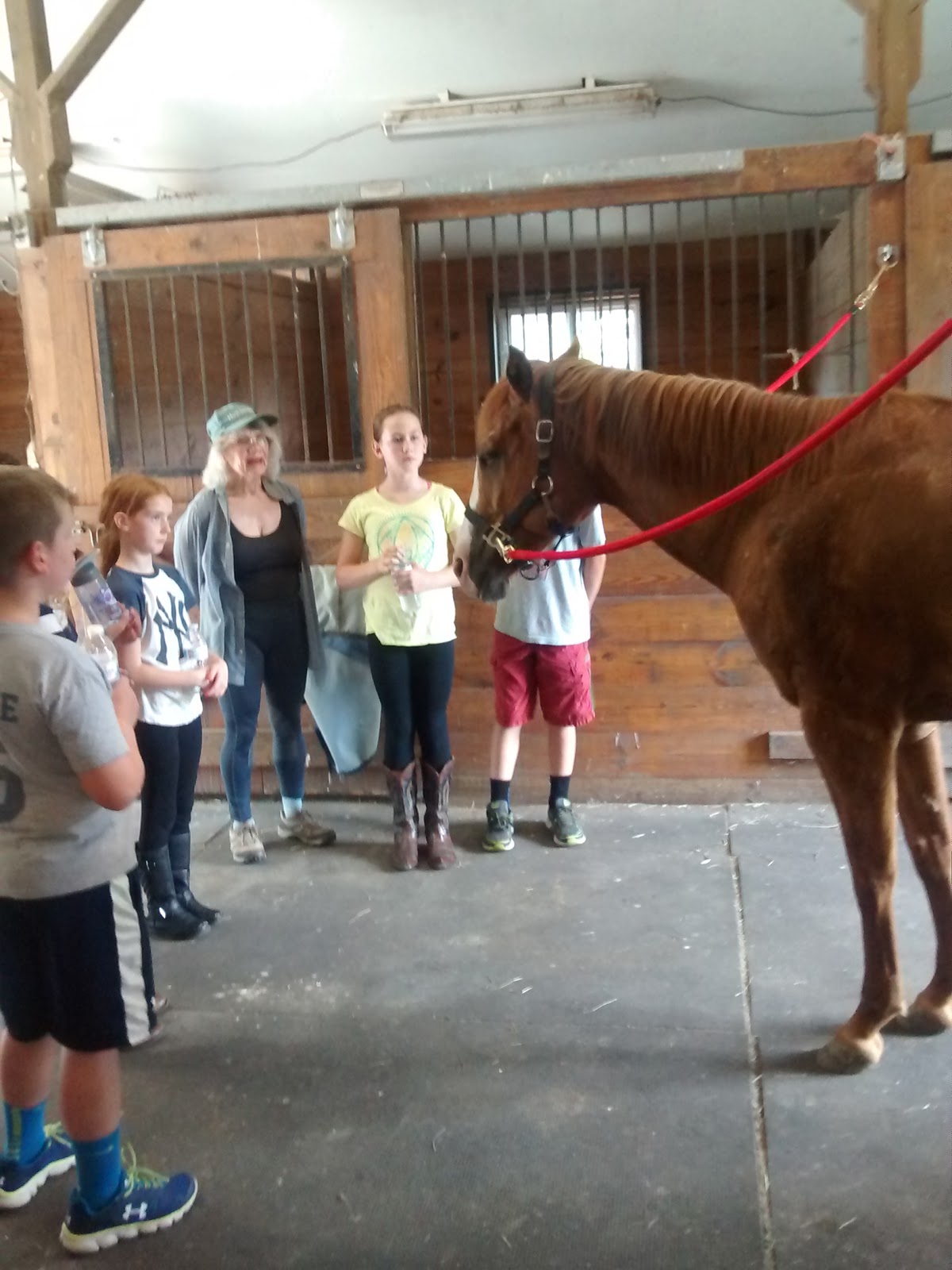 ---
If your child is interested in taking a class like this or another class on the farm, please email me at htpryor@sbcglobal.net We would like to have another class August 1-5 2016.
&nbsp